FY14 Call Stats
Fire
EMS
Total
Jul-13
74
137
211
Aug-13
58
144
202
Sep-13
79
135
214
Oct-13
88
136
224
Nov-13
78
112
190
Dec-13
92
115
207
Jan-14
57
92
149
Feb-14
75
63
138
Mar-14
80
121
201
Apr-14
77
151
228
May-14
95
151
246
Jun-14
65
130
195
Total
918
1487
2405
FY14 Apparatus Call Stats
Engine 22
197
Engine 23
216
Engine 24
130
Tanker 2
116
Squad 2
367
AMB 27
699
AMB 28
953
FY14 Incidents
Fires
155
Gas Leaks
26
Assist EMS
96
MVA's
106
Extrications
14
Past Call Stats
FY
Fire
EMS
Total
2014
918
1487
2405
2013
975
1775
2475
2012
990
1545
2645
2011
912
1489
2401
2010
918
1540
2458
2009
947
1653
2600
2008
1006
1639
2645
2007
1010
1465
2475
Web Counters
Website Visitors
Since
January 1, 2012

Visitors Today
Jan 17, 2018

Use of Website Material:
Duplication of text, photos, or any other content on this website is prohibited without permission of HVFDEMS. If you have questions, please contact us at info@hvfdems.org
Hughesville Volunteer Fire Department Upcoming Events
---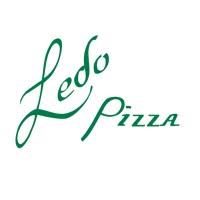 Come support your local volunteers!! Who wants to make dinner anyway? Just purchase any order, dine in or carry out, on Monday, January 15th and a percentage will support our Department.
Ledo's Pizza of Charlotte Hall
37680 Mohawk Drive, Charlotte Hall 20622
Maryland Smoke Alarm Information

HVFD PIO, January 03

Maryland is the most recent state to require the more modern alarms which are tamper-resistant and last for 10 years without the battery needing to be replaced. It's part of a nationwide trend to transition from old smoke detectors powered by 9-volt batteries to new smoke alarms that have a 10-year life span.

The law, aimed at reducing home fire deaths, went into effect on July 1, 2013. It requires ... (Full Story & Photos)


Vehicle Accident with Confirmed Entrapment

Firefighter/EMT-B Kyle Compton, October 18

In the morning hours of Sunday, 10/18/15, the day of our open house, Company 2 and surrounding stations were alerted for a Moter Vehicle Accident with entrapment on Prince Frederick Rd (RT231) in the area of Goode Road. Squad 2 arrived on scene first and confirmed a rollover collision involving at least two vehicles with one person trapped. Squad 2's crew went to work stabilizing and extricating the ... (Full Story & Photos)

First Due Fatal Fire

Firefighter/EMT-B Kyle Compton, October 14

Early in the morning on October 14, 2015 at 0035 hours, Company 2 along with surrounding stations were alerted to respond to a single family house fire. During the response, units were advised of subjects trapped in the house. Engine 22 and Tanker 2 responded on dispatch. Special Ops Chief 17A arrived on scene first and advised incoming units of a single story house with fire showing, and confirmed ... (Full Story)




Accident with Reported Entrapment

Firefighter/EMT-B Kyle Compton, October 13

On 10/13/15, in the heat of the morning commute, Company 2 was alerted to a Motor Vehicle Accident with Entrapment. Units arrived on scene to find no one trapped, but had multiple patients and limited access to some of the patients. Squad 2 established the Leonardtown Road command and went to work helping Paramedic Ambulance 27 with the highest priority patients. Multiple additional ambulances were ... (Full Story & Photos)

Reflective 911 Address Signs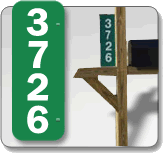 The reflective address signs clearly mark your address for all emergency personnel to identify easily both day and night. Made of the same tough materials as road signs these home address signs are so reflective in the dark that ambulance or fire crews don't have to struggle to read your address at night. Help us help you! Order one today $20.00 installed.
To order simply fill out the online order form print it and mail it back to to us OR you can email your order to signs@hvfdems.org and someone will be in contact with you.
Drill and Business Meeting Excuse Request Form
Sign Our Guestbook
Charles County Fire/EMS/Police Scanner
Hospital Status
National Fire News
KIMTEK Announces Upgrades with Mercedes Booster Hose and Draft Kits
KIMTEK Corp announced a new relationship with Mercedes Textiles, Canadian manufacturers of firefighting systems including fire hoses, couplings

CFSI to Honor Fire Service Veterans at Annual Dinner


OK Firefighter Honored for Saving Mother, Child
Oklahoma City firefighter Caleb Timmons has been honored for saving a mother and son from a Halloween fire.

RAMFAN Launches New Website
Euramco Group is inviting visitors to explore their new website - www.ramfan.com.

Busiest Volunteer Fire Dept. in SD Gets 3,500-Gallon Tender
The Box Elder, SD, Volunteer Fire Department has taken delivery of a 2017 3,500-gallon tender built by Missouri Fire Apparatus.

University of Extrication: Electric Plug-In Vehicle Stabilization - Part 1
Ron Moore explains why floorpan-mounted batteries in electric vehicles can cause challenges for rescuers.

FDNY Firefighter Ordered to Rehab after Opioid Arrest
A New York City firefighter accused of trafficking fentanyl will enter rehab before his next court date.

MagneGrip Announces the Installations in Fire Stations Across the Nation
MagneGrip has recently installed exhaust removal and air purifications systems in new fire and rescue facilities across the country.

Massive Fire at OH Firestone Mansion Considered Suspicious
A fire Saturday at the Cornus Hill Firestone mansion in Fairlawn is being considered suspicious.

Watch CA Firefighters Rescue Victims after Car Goes Airborne
Orange County firefighters responded after a car hit a median and went airborne in Santa Ana on Sunday.

Watch TX Firefighters Operate at Smoke-Heavy House Fire
This raw video shows East Montgomery County firefighters tackling a house fire in Patton Village.

MO Firefighter Says Racist Facebook Post Accidental
A Lawson firefighter says he doesn't know how to use Facebook and accidentally posted a racist meme.

US Fire Pump Appoints Technical Sales Director


Trends Remain Same in Annual Line-of-Duty Deaths
Of the 93 line-of-duty deaths in 2017, most were related to cardiac or other similar health issues.

E-ONE Introduces the New Titan 4X4 ARFF


NE City Scraps Plans to Combine Fire, Police Stations
Columbus won't go ahead with a shared public safety facility over the "sheer magnitude" of the project.

2017 EVT of the Year Lane Feted at Apparatus Conference
Corey D. Lane from Loveland, CO, received the 2017 Emergency Vehicle Technician of the Year Award in Scottsdale.

Ex-Volunteer FF Arrested in CA Apparatus Vandalism
A former Hopland firefighter was arrested for smashing department vehicle windows with a baseball bat.

IAFC Accepting 2018 Educational Scholarships
The International Association of Fire Chiefs Foundation (IAFCF) is accepting applications from qualified first responders for its 2018 Educational Scholarships.

FL Fire Chief Tries to Pull Back Resignation
Palm Beach County's chief has pulled back his resignation amid claims of sexual and racial harassment.

Layoffs Loom for Dozen NY Firefighters Once Grant Expires
The Newburgh Fire Department could lay off 12 firefighters when a federal grant runs out this summer.

Belleville, PA, Fire Co., No. 1 Gets a New Pumper/Tanker
The Belleville, PA, Fire Company No. 1, has put a pumper/tanker built by Summit Fire Apparatus in service.

KY Department Seeks Lower Age Restriction
The Owensboro Fire Department is recommending lowering the age it will consider firefighter candidates to 20.

Three Fire Deaths after 15 Quiet Years in MN County
Three people have died in Alexandria fires in 10 days after Douglas County went 15 years without a fatality.

Close Calls: New Year, New Lessons: 8 Critical Fireground Factors
Billy Goldfeder says that we should honor the fallen by learning from previous close calls, line-of-duty injuries and deaths.