FY14 Call Stats
Fire
EMS
Total
Jul-13
74
137
211
Aug-13
58
144
202
Sep-13
79
135
214
Oct-13
88
136
224
Nov-13
78
112
190
Dec-13
92
115
207
Jan-14
57
92
149
Feb-14
75
63
138
Mar-14
80
121
201
Apr-14
77
151
228
May-14
95
151
246
Jun-14
65
130
195
Total
918
1487
2405
FY14 Apparatus Call Stats
Engine 22
197
Engine 23
216
Engine 24
130
Tanker 2
116
Squad 2
367
AMB 27
699
AMB 28
953
FY14 Incidents
Fires
155
Gas Leaks
26
Assist EMS
96
MVA's
106
Extrications
14
Past Call Stats
FY
Fire
EMS
Total
2014
918
1487
2405
2013
975
1775
2475
2012
990
1545
2645
2011
912
1489
2401
2010
918
1540
2458
2009
947
1653
2600
2008
1006
1639
2645
2007
1010
1465
2475
Web Counters
Website Visitors
Since
January 1, 2012

Visitors Today
Apr 21, 2019

Use of Website Material:
Duplication of text, photos, or any other content on this website is prohibited without permission of HVFDEMS. If you have questions, please contact us at info@hvfdems.org
Hughesville Volunteer Fire Department Upcoming Events
Gift Card Raffle
by the Hughesville Volunteer Ladies Auxiliary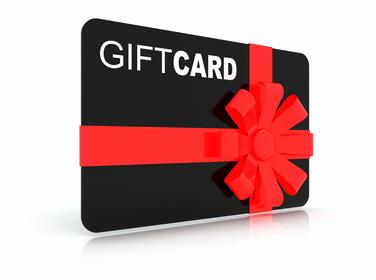 $5 will get you a chance to win a $25 gift card EVERY DAY in April!
See the flyer for details and how to purchase tickets!
Maryland Smoke Alarm Information

HVFD PIO, January 03

Maryland is the most recent state to require the more modern alarms which are tamper-resistant and last for 10 years without the battery needing to be replaced. It's part of a nationwide trend to transition from old smoke detectors powered by 9-volt batteries to new smoke alarms that have a 10-year life span.

The law, aimed at reducing home fire deaths, went into effect on July 1, 2013. It requires ... (Full Story & Photos)


Vehicle Accident with Confirmed Entrapment

Firefighter/EMT-B Kyle Compton, October 18

In the morning hours of Sunday, 10/18/15, the day of our open house, Company 2 and surrounding stations were alerted for a Moter Vehicle Accident with entrapment on Prince Frederick Rd (RT231) in the area of Goode Road. Squad 2 arrived on scene first and confirmed a rollover collision involving at least two vehicles with one person trapped. Squad 2's crew went to work stabilizing and extricating the ... (Full Story & Photos)

First Due Fatal Fire

Firefighter/EMT-B Kyle Compton, October 14

Early in the morning on October 14, 2015 at 0035 hours, Company 2 along with surrounding stations were alerted to respond to a single family house fire. During the response, units were advised of subjects trapped in the house. Engine 22 and Tanker 2 responded on dispatch. Special Ops Chief 17A arrived on scene first and advised incoming units of a single story house with fire showing, and confirmed ... (Full Story)




Accident with Reported Entrapment

Firefighter/EMT-B Kyle Compton, October 13

On 10/13/15, in the heat of the morning commute, Company 2 was alerted to a Motor Vehicle Accident with Entrapment. Units arrived on scene to find no one trapped, but had multiple patients and limited access to some of the patients. Squad 2 established the Leonardtown Road command and went to work helping Paramedic Ambulance 27 with the highest priority patients. Multiple additional ambulances were ... (Full Story & Photos)

Reflective 911 Address Signs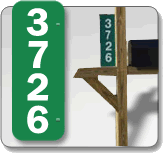 The reflective address signs clearly mark your address for all emergency personnel to identify easily both day and night. Made of the same tough materials as road signs these home address signs are so reflective in the dark that ambulance or fire crews don't have to struggle to read your address at night. Help us help you! Order one today $20.00 installed.
To order simply fill out the online order form print it and mail it back to to us OR you can email your order to signs@hvfdems.org and someone will be in contact with you.
Drill and Business Meeting Excuse Request Form
Sign Our Guestbook
Charles County Fire/EMS/Police Scanner
Hospital Status
FireRescue1 Top Stories
Shortage of dispatchers prompts Maine to consider improving benefits
A proposed bill would open up special state retirement plans that previously were available only to police, fire and EMS personnel

CAL FIRE announces $43M in grants to fund 66 fire prevention projects
Fire prevention grants will enable local organizations to fund prevention activities, such as fuel reduction, wildfire planning and fire prevention education

Wash. firefighter, mayor candidate reprimanded for conducting campaign activities on duty
Shawn Poole was reprimanded by the city last fall for using images of city property in campaign materials, posting information he learned through his work as a firefighter online and campaigning while on duty

Okla. officials: Dispatchers are 'priceless'
"Our dispatchers are the first line of defense for not only the people calling in, but for the officers and others who are out handling the calls in person"

Judge: Drug-addled EMT son of FDNY chief should lose his city job
Robert Gala, 26, unsuccessfully argued that his oxycodone addiction was a disability that should have spared him termination after five years on the job

Pa. church tests water sprinklers in wake of Notre Dame fire
The system check showed that the church has done all it can do to protect itself from a fire similar to the one that tore through Notre Dame Cathedral

'Toxic cocktail' from Camp Fire poisoning Paradise water
Water officials say they believe the extreme heat of the firestorm created a "toxic cocktail" of gases in burning homes that got sucked into the water pipes when the system depressurized

Off-duty FF-medic praised for helping man shocked by electrical line
Ted Bowers, a firefighter-paramedic in Lebanon, was moving in across the street when he heard the commotion

Notre Dame fire: Paris Fire Brigade deployed unmanned robots and drones
Key tactics impacted command decisions related to saving iconic bell towers

SC fire station re-opens after Capt's. Facebook post firing
The captain's termination Monday prompted the closing the station after he posted Facebook threat against protesters