FY14 Call Stats
Fire
EMS
Total
Jul-13
74
137
211
Aug-13
58
144
202
Sep-13
79
135
214
Oct-13
88
136
224
Nov-13
78
112
190
Dec-13
92
115
207
Jan-14
57
92
149
Feb-14
75
63
138
Mar-14
80
121
201
Apr-14
77
151
228
May-14
95
151
246
Jun-14
65
130
195
Total
918
1487
2405
FY14 Apparatus Call Stats
Engine 22
197
Engine 23
216
Engine 24
130
Tanker 2
116
Squad 2
367
AMB 27
699
AMB 28
953
FY14 Incidents
Fires
155
Gas Leaks
26
Assist EMS
96
MVA's
106
Extrications
14
Past Call Stats
FY
Fire
EMS
Total
2014
918
1487
2405
2013
975
1775
2475
2012
990
1545
2645
2011
912
1489
2401
2010
918
1540
2458
2009
947
1653
2600
2008
1006
1639
2645
2007
1010
1465
2475
Web Counters
Website Visitors
Since
January 1, 2012

Visitors Today
Sep 02, 2014

Use of Website Material:
Duplication of text, photos, or any other content on this website is prohibited without permission of HVFDEMS. If you have questions, please contact us at info@hvfdems.org
Hughesville Volunteer Fire Department Upcoming Events
Mutual Aid Motor Vehicle Collision

HVFDEMS PIO, July 22

On July 19, 2014 around 4:51 pm, units from Hughesville Fire and EMS were alerted to the intersection of Mohawk Drive and Three Notch Road for a reported Motor Vehicle Collision. Squad 2 and the Paramedic Ambulance 28 arrived to find a single vehicle overturned just south of the intersection into St. Mary's County. Upon arrival, the driver of the vehicle was treated and transported for routine evaluation ... (Full Story & Photos)


Solomons Island Hosts 67th Annual Parade

HVFD PIO, April 27

This weekend, the Southern Maryland Volunteer Fireman's Association celebrated their 67th Annual Convention and Parade. The convention and parade mark the changing of the President of the Association for the upcoming year. The weekend was hosted by Solomons Island and Dunkirk Volunteer Fire Department of Calvert County.

The parade ventured through Solomons Island today, where Hughesville Volunteers ... (Full Story & Photos)

Working House Fire in Waldorf

Firefighter/EMT-B William Jones, April 14

At 0453 hrs, Hughesville volunteers were alerted to 2906 Henry Court in Waldorf Company 3's first due for a reported house fire. Chief 3 arrived on scene with a two story single family dwelling fully involved with fire. Engine 22 arrived 4th on the scene and was instructed to hit a hydrant and pull a hose line to the 'Charlie' side of the residence. The fire was placed under control by several surrounding ... (Full Story & Photos)


Hughesville Volunteers make a little boys day

Chief Jeremy Mercure, March 12

On Sunday the 9th, members of the Hughesville Volunteer FD & RS made a home visit to a young boy named Anthony who's only wish is to be a firefighter. As his mother explained "He is very into the firefighting thing so much that he will suit up and run through the house kicking doors open yelling 'fire department'" Young Anthony has been to the station for our departments open house. Showing ... (Full Story & Photos)

Reflective 911 Address Signs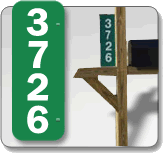 The reflective address signs clearly mark your address for all emergency personnel to identify easily both day and night. Made of the same tough materials as road signs these home address signs are so reflective in the dark that ambulance or fire crews don't have to struggle to read your address at night. Help us help you! Order one today $20.00 installed.
To order simply fill out the online order form print it and mail it back to to us OR you can email your order to signs@hvfdems.org and someone will be in contact with you.
Drill and Business Meeting Excuse Request Form
Sign Our Guestbook
Charles County Fire/EMS/Police Scanner
Hospital Status
National Fire News
N.C. Firefighters to Carrying Narcan to Treat Overdoses
Charlotte's nearly 1,160 firefighters have been training over the summer to administer a measured dose of the drug through a victim's airway.

Coastal N.H. Plane Crash Kills Two Men
An experience local pilot lost control of his Cessna upon taking off from a North Hampton airport causing a crash that killed himself and a passenger.

Three Kids Rescued From Georgia House Fire
A fast acting neighbor rescued a 2-year-old boy and a 10-year-old girl from a DeKalb County house fire and was trying to rescue a 17-year-old boy who was critically injured in the fire.

Fire Destroys Memphis, Firefighter Bitten By Fire Ants
The 50-room Super 8 Motel was a total loss after a fire caused $750,000. a firefighter suffered several bites from fire ants during the battle.

Colorado Plane Crash Kills Five People And a Dog
Witnesses say a six-passenger Piper was sputtering and flying low near the Erie Municipal Airport when it crashed fatally injuring all on board.

Death at Okla. Fire School in 2008 Prompts Changes
The hypothermia death of a 28-year-old aspiring firefighter at OSU's fire service training center in 2008 has lead to program changes.

Fumes at North Dakota Laundromat Hospitalizes 14
A cocktail of carbon monoxide, graffitti degreaser and bleach at a laundromat in Watford sent 14 people to the hospital for treatment.

Texas Apartment Complex Fire Leaves One Dead
Lubbock Fire Rescue crews were able to contain fire to the apartment of origin after finding heavy smoke coming from the complex. One person in the apartment died in the fire.

Lightning Strike at N.Y. City Beach Injures Three
Firefighters from FDNY said three men were hurt by a lightning strike at Orchard Beach on Pelham Bay in the Bronx. The extent of their injuries were not immediately known.

Two People Hurt in Florida Sailboat Fire
Fire fully engulfed a 42-foot sailboat off Stuart and injured two adults on board at the time. They were treated for smoke inhalation and are expected to be OK.

Ohio Fire Dept. Drops 11 Firefighters After Layoffs
A union vote on Saturday that rejected a city offer that would have saved jobs means that 11 Middletown firefighters were without jobs on Sunday.

Crash at St. Louis Gas Station Causes Fire, Injuries
Several people were sent to the hospital after a driver lost control of a vehicle and slammed into a gas pump and a van sparking a small fire.

Louisiana Firefighter Cited For Disobeying Deputy Sheriff
A Winnfield firefighter handcuffed and taken into custody by a Winn Parish Deputy Sheriff for refusing to comply with an order to move an engine at a crash scene.

R.I. Armored Truck Overturns, Spilling Bags of Money
Passers-by swarmed to the scene of an overturned armored car in Cranston that spilled bags of money during the mishap. It's not clear if any money was taken.

Washington 50-Car Pile Up Injures Nine People
A crash on Interstate 82 involving about 50 cars sent nine people to local hospitals for treatment of injures -- none thought to be life-threatening.

Northern California Wildfires Show Slower Growth
Cloudy skies and lower temperatures have slowed two new wildland fires in the Happy Camp area where as many as 250 homes are threatened.

Rocky 911 Transition in Fla. Stirs Claims of Mistakes
A new 911 dispatch system in Broward Couty has been challenging and some say dangerous with fire crews dispatched to wrong addresses and delays in answering emergency calls.

Ohio Firefighters Vent on Fracking Fire Frustrations
A fracking well fire in June claimed 20 trucks, challenged firefighters' abilities to battle the blaze and according to responders, pointed out failings with the process.

Pa. Chief Paramedic Retires After 38 Years on Job
After thousands of calls ranging from saving a choking child to being stabbed in the back with a steak knife, Wilkes-Barre City's chief paramedic is retiring.

Chicago Firefighters Off to Work Encounter Bus Crash
An O'Hare airport shuttle crash in front of two Chicago firefighters who helped free the driver and attended to injured passengers.

S.C. Responders Rescue Teen Stuck in Muddy Marsh
A teen who had been swimming in a creek between Harbor and Hunting islands was rescued by a firefighter on a jet ski after he couldn't make it back to the beach.

Neighbors Spring to Action While Calif. Home Burns
A Santa Rosa house was spared more extensive damage after a fire erupted Saturday morning thanks to some quick thinking neighbors.

Ore. Man Hurt Saving Dog From Mobile Home Fire
A man re-entered a Hillsboro mobile home after an electrical fire started trying to save a dog. The dog escaped the fire as two adults and a child.

California Garden Highway Closed by Wildland Fire
California Garden Highway in South Natomas Closed by Wildland Fire

Two-Alarm Apartment Fire in N.H. Under Investigation
Nine fire departments assisted Durham firefighters at a 2-alarm apartment fire that displaced about 30 residents included many University of New Hampshire students.

Dog Turns Stove on, Ignites N.J. House Fire
Firefighters rescued the dog from the Lacey Township home after it started the fire.

Sand Hole Collapses at Ore. Beach, Kills Girl, 9
Police began CPR after the girl was pulled free, unconscious and not breathing.

Early Morning N.C. Fire Leaves Six Dead
Officials said the Garland mobile home was fully involved when they arrived at 1 a.m.

Trapped Gold Miners Rescued in Nicaragua
Crews worked for days to free the miners who became trapped after a landslide Thursday.

Boaters Rescued After Luxury Yacht Burns in Texas
The 52-foot boat caught fire near the Kemah Bridge.