FY14 Call Stats
Fire
EMS
Total
Jul-13
74
137
211
Aug-13
58
144
202
Sep-13
79
135
214
Oct-13
88
136
224
Nov-13
78
112
190
Dec-13
92
115
207
Jan-14
57
92
149
Feb-14
75
63
138
Mar-14
80
121
201
Apr-14
77
151
228
May-14
95
151
246
Jun-14
65
130
195
Total
918
1487
2405
FY14 Apparatus Call Stats
Engine 22
197
Engine 23
216
Engine 24
130
Tanker 2
116
Squad 2
367
AMB 27
699
AMB 28
953
FY14 Incidents
Fires
155
Gas Leaks
26
Assist EMS
96
MVA's
106
Extrications
14
Past Call Stats
FY
Fire
EMS
Total
2014
918
1487
2405
2013
975
1775
2475
2012
990
1545
2645
2011
912
1489
2401
2010
918
1540
2458
2009
947
1653
2600
2008
1006
1639
2645
2007
1010
1465
2475
Web Counters
Website Visitors
Since
January 1, 2012

Visitors Today
Jul 23, 2016

Use of Website Material:
Duplication of text, photos, or any other content on this website is prohibited without permission of HVFDEMS. If you have questions, please contact us at info@hvfdems.org
Hughesville Volunteer Fire Department Upcoming Events
National Weather Service Alerts for Charles County, MD
A Special Tribute for a Special Little Boy

PIO Caryn McMahon, October 21

Today, the Hughesville Volunteer Fire Department and Rescue Squad was privledged and honored to pay a special tribute to Zavion Atkins, who unfortunately passed during a first due house fire last week. Zavion had a passion for trucks and firetrucks. Firefighters recalled Zavion's smile and love for fire trucks at local fire prevention events, including National Night Out and school vists during Fire ... (Full Story & Photos)



Zavion on Hughesville's Engine at National Night Out at Malcolm Elementary, 2015


Vehicle Accident with Confirmed Entrapment

Firefighter/EMT-B Kyle Compton, October 18

In the morning hours of Sunday, 10/18/15, the day of our open house, Company 2 and surrounding stations were alerted for a Moter Vehicle Accident with entrapment on Prince Frederick Rd (RT231) in the area of Goode Road. Squad 2 arrived on scene first and confirmed a rollover collision involving at least two vehicles with one person trapped. Squad 2's crew went to work stabilizing and extricating the ... (Full Story & Photos)

First Due Fatal Fire

Firefighter/EMT-B Kyle Compton, October 14

Early in the morning on October 14, 2015 at 0035 hours, Company 2 along with surrounding stations were alerted to respond to a single family house fire. During the response, units were advised of subjects trapped in the house. Engine 22 and Tanker 2 responded on dispatch. Special Ops Chief 17A arrived on scene first and advised incoming units of a single story house with fire showing, and confirmed ... (Full Story)




Accident with Reported Entrapment

Firefighter/EMT-B Kyle Compton, October 13

On 10/13/15, in the heat of the morning commute, Company 2 was alerted to a Motor Vehicle Accident with Entrapment. Units arrived on scene to find no one trapped, but had multiple patients and limited access to some of the patients. Squad 2 established the Leonardtown Road command and went to work helping Paramedic Ambulance 27 with the highest priority patients. Multiple additional ambulances were ... (Full Story & Photos)


Structure Fire In Waldorf

Firefighter/EMT-B Kyle Compton, April 22

In the evening hours of April 20th, Company 2 was alerted to respond to a reported house fire in Waldorf, Rescue Squad 2 responded with total staffing of four personnel. The caller advised the structure had been struck by lightning and units from Waldorf VFD (Company 3) arrived with visible smoke and fire. Rescue Squad 2 arrived as the first due special service, and assisted in laddering the structure ... (Full Story & Photos)

Reflective 911 Address Signs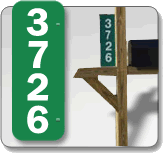 The reflective address signs clearly mark your address for all emergency personnel to identify easily both day and night. Made of the same tough materials as road signs these home address signs are so reflective in the dark that ambulance or fire crews don't have to struggle to read your address at night. Help us help you! Order one today $20.00 installed.
To order simply fill out the online order form print it and mail it back to to us OR you can email your order to signs@hvfdems.org and someone will be in contact with you.
Drill and Business Meeting Excuse Request Form
Sign Our Guestbook
Charles County Fire/EMS/Police Scanner
Hospital Status
National Fire News
Pushing for Physicals
John Sullivan explains the current drive to ensure annual medical evaluations for all firefighters.

University Hospital, Newark, NJ, Gets Heavy Rescue
The University Hospital in Newark, NJ recent got a Rescue 1 heavy rescue to help them answer the approximately 5,000 calls it receives annually.

New Orleans IAFF Wants End to Installing Smoke Alarms


Statue to Ambushed MO Firefighter Dedicated
Firefighter Ryan Hummert was answering his first call as a Maplewood firefighter when he was shot by a sniper.

MO Arsonist Caught on Camera Torching Car
The man was observed placing and lighting a garbage bag and newspapers on fire atop the new car.

RI Resident Hurt in House Fire


After 31 Years, Female CT Firefighter Retires


Veteran TN District Chief Riding Desk After Facebook Rant
Nashville District Chief Tim Lankford made comments about Muslims and the LGBT community.

OH Firefighter Shortage Linked to Training Changes
Many departments require training before they're hired, which some can't afford.

MO EMS Crew Works Amid Gun Battle
The St. Louis crew was on an unrelated call in the block when the shots were exchanged.




MA Firefighters Battle Six-Alarmer
Boston firefighters remained on the scene in Charlestown Thursday night.

Six-Alarmer Battled in MA


Froggy's Fog Donates Training Smoke Fluid to TX Firefighter Foundation


AMKUS Rescue Systems to Acquire 911 Tools
AMKUS Rescue Systems announces its intent to acquire 911 Tools, a U.S. manufacturer of vehicle stabilization equipment and lifting equipment.

Flames Consume MD Home


Blaze Destroys Historic IN Gymnasium
It took Perry Township and other firefighters more than four hours to control the fire.

Apt. Blazes Stretch CA Firefighters' Resources
A pair of central Fresno apartment blazes, including a three-alarm fire, taxed crews.

MD Woman Charged with Starting Apartment Fire
The Annapolis woman was charged with multiple counts of arson.

Ward Diesel Offers Filters for Ventilation Fans


Photos: Fire Sweeps Through PA Rowhomes


Pennsville, NJ, Volunteers Buy $650K Rescue/Pumper
Pennsville Volunteer Fire Company No. 1, Pennsville Township, Salem County, NJ, recently took delivery of a 2016 KME Predator XL rescue pumper.

Good Sams in SC Flip Car


GA Firefighters' Firing for Theft at Crash Upheld
Two deputies also were fired and charged with picking up items.

SC Firefighter Firings Spark Media Policy Creation
Three Columbia firefighters were fired for Facebook posts that threatened protesters.