FY14 Call Stats
Fire
EMS
Total
Jul-13
74
137
211
Aug-13
58
144
202
Sep-13
79
135
214
Oct-13
88
136
224
Nov-13
78
112
190
Dec-13
92
115
207
Jan-14
57
92
149
Feb-14
75
63
138
Mar-14
80
121
201
Apr-14
77
151
228
May-14
95
151
246
Jun-14
65
130
195
Total
918
1487
2405
FY14 Apparatus Call Stats
Engine 22
197
Engine 23
216
Engine 24
130
Tanker 2
116
Squad 2
367
AMB 27
699
AMB 28
953
FY14 Incidents
Fires
155
Gas Leaks
26
Assist EMS
96
MVA's
106
Extrications
14
Past Call Stats
FY
Fire
EMS
Total
2014
918
1487
2405
2013
975
1775
2475
2012
990
1545
2645
2011
912
1489
2401
2010
918
1540
2458
2009
947
1653
2600
2008
1006
1639
2645
2007
1010
1465
2475
Web Counters
Website Visitors
Since
January 1, 2012

Visitors Today
Oct 21, 2016

Use of Website Material:
Duplication of text, photos, or any other content on this website is prohibited without permission of HVFDEMS. If you have questions, please contact us at info@hvfdems.org
Hughesville Volunteer Fire Department Upcoming Events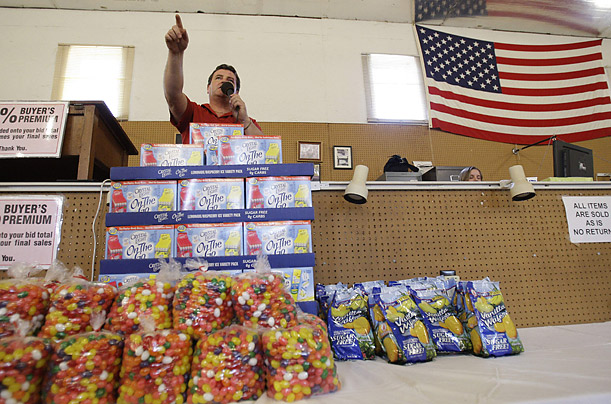 SAVE THE DATE!!
It's time to stock up for the cold months ahead.. Join us for our next Grocery Auction!!
Saturday, October 15, 2016
Doors Open 4 pm, Auction Starts 5 pm
For more information click here

Zavion on Hughesville's Engine at National Night Out at Malcolm Elementary, 2015

A Special Tribute for a Special Little Boy

PIO Caryn McMahon, October 21

Today, the Hughesville Volunteer Fire Department and Rescue Squad was privledged and honored to pay a special tribute to Zavion Atkins, who unfortunately passed during a first due house fire last week. Zavion had a passion for trucks and firetrucks. Firefighters recalled Zavion's smile and love for fire trucks at local fire prevention events, including National Night Out and school vists during Fire ... (Full Story & Photos)


Vehicle Accident with Confirmed Entrapment

Firefighter/EMT-B Kyle Compton, October 18

In the morning hours of Sunday, 10/18/15, the day of our open house, Company 2 and surrounding stations were alerted for a Moter Vehicle Accident with entrapment on Prince Frederick Rd (RT231) in the area of Goode Road. Squad 2 arrived on scene first and confirmed a rollover collision involving at least two vehicles with one person trapped. Squad 2's crew went to work stabilizing and extricating the ... (Full Story & Photos)

First Due Fatal Fire

Firefighter/EMT-B Kyle Compton, October 14

Early in the morning on October 14, 2015 at 0035 hours, Company 2 along with surrounding stations were alerted to respond to a single family house fire. During the response, units were advised of subjects trapped in the house. Engine 22 and Tanker 2 responded on dispatch. Special Ops Chief 17A arrived on scene first and advised incoming units of a single story house with fire showing, and confirmed ... (Full Story)




Accident with Reported Entrapment

Firefighter/EMT-B Kyle Compton, October 13

On 10/13/15, in the heat of the morning commute, Company 2 was alerted to a Motor Vehicle Accident with Entrapment. Units arrived on scene to find no one trapped, but had multiple patients and limited access to some of the patients. Squad 2 established the Leonardtown Road command and went to work helping Paramedic Ambulance 27 with the highest priority patients. Multiple additional ambulances were ... (Full Story & Photos)


Structure Fire In Waldorf

Firefighter/EMT-B Kyle Compton, April 22

In the evening hours of April 20th, Company 2 was alerted to respond to a reported house fire in Waldorf, Rescue Squad 2 responded with total staffing of four personnel. The caller advised the structure had been struck by lightning and units from Waldorf VFD (Company 3) arrived with visible smoke and fire. Rescue Squad 2 arrived as the first due special service, and assisted in laddering the structure ... (Full Story & Photos)

Reflective 911 Address Signs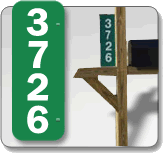 The reflective address signs clearly mark your address for all emergency personnel to identify easily both day and night. Made of the same tough materials as road signs these home address signs are so reflective in the dark that ambulance or fire crews don't have to struggle to read your address at night. Help us help you! Order one today $20.00 installed.
To order simply fill out the online order form print it and mail it back to to us OR you can email your order to signs@hvfdems.org and someone will be in contact with you.
Drill and Business Meeting Excuse Request Form
Sign Our Guestbook
Charles County Fire/EMS/Police Scanner
Hospital Status
National Fire News
FHExpo16: 10 Best Firefighter Exercises to Improve Fitness
Aaron Zamzow offers exercises that address fireground movements.

FHExpo16: Making Fire Training Videos
Jamie Markham explains why videos are a rewarding and cost-effective way to train your members.

Mother, Child Saved in Binghamton, NY, Apartment Fire
A mother and her son were rescued by firefighters from her third-floor Binghamton apartment after fire broke out on the first floor.

Estimating, Stretching & Operating Hoselines
Stephen Kalman offers tips related to private dwellings, multiple dwellings, commercial structures and standpipe operations.

CA Crews Contain Wildifre
Close to 500 firefighters responded to Kagel Canyon and contained the fire by the time it consumed 64 acres.


Tony Tricarico offers a step-by-step approach to a common elevator emergency.

Portland Chief Praises Actions of Fire Crews at Explosion
Portland Fire Chief Mike Myers said the actions of firefighters at Wednesday's explosion saved many lives.

FHExpo16: McNamee Honored as Namesake of Firehouse Valor Award


FHExpo16: Grants Don't Grow on Trees, But You Can Get Them
When applying for a grant, a Brain Vickers says it's important to know the difference between needs and wants.

FHExpo16: Simulated Firefighter Training Is Safe and Easy
Computer simulation has its place in the fire service and students learned some valuable tips on how to create them during a class at Firehouse Expo.

Fire Call that Resulted in CT Student's Death Was False Alarm
The UConn student was sitting against a closed bay door and apparently fell into the path of a responding vehicle.

Two Indicted in Death of FDNY Battalion Chief
Two men were indicted on several charges in connection with the death of FDNY Battalion Chief Michael Fahy.

Hot Shots 10/16
Firehouse shares recent fires from around the country.

Crews Revive Victim Rescued from OR Fire
Clackamas Fire District #1 pulled a victim from a burning structure in Oregon City and administered ALS.

FHExpo16: New Car Extrications Present Real Hazards
Ron Moore offered some tips on how to extricate victims from new, high-tech vehicles during a Firehouse Expo hands-on training class in Nashville

FHExpo16: Big Rig Rescues Are Low-Frequency, High-Risk Events
Big rig rescues are rare, but they require a lot of resources and specialized knowledge to get the job done.

Officials Trying to Determine Cause of Massive OR Explosion
Two Portland firefighters suffered broken legs and a third underwent surgery in the blast that officials are investigating the cause of ignition.

FHExpo16: Quantify What Was Saved at Fires
Capt. Eric Saylors says departments are focusing too heavily on data related to fire loss, not what was saved.

Fire Damages CA Lobster Storage Unit
San Diego firefighters found a lobster storage unit on fire when they were called to a fire in a storage facility.

Cracked Walls Force SC Firefighters to Move Out of Station
Crews assigned to Columbia Fire Station 3 have moved into a mobile home after their station was deemed unsafe.

Phoenix Firefighter Saves His Father
When Phoenix firefighter Derek Dee responded to a medical call, he found his father in cardiac arrest.

Three Children Killed in OK Mobile Home Fire
An early morning mobile home fire in Arkoma claimed the live of three children.

UT Mayor Fires Top Two Fire Chiefs
South Weber chief dismissed after refusing to terminate deputy chief amid falsified payroll scandal.

Deadly Oakland Hills Firestorm Remembered
Residents remember the 25th anniversary of the Oakland Hills firestorm that left 25 dead.

LA Dept. Suffers Second Apparatus Rollover This Week
The Shreveport pumper was trying to make room for a passing vehicle when it rolled into a ditch.