Hughesville Volunteer Fire Department Upcoming Events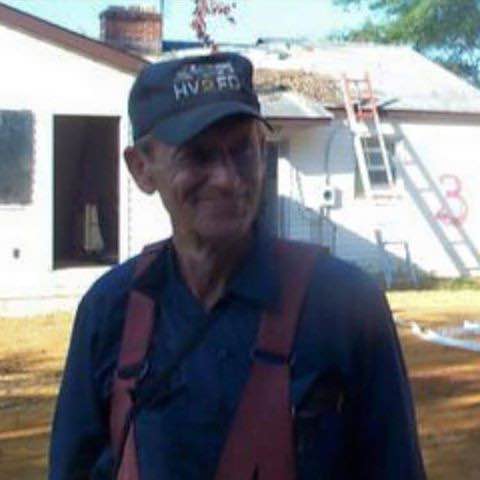 James "Iggy" Herbert Sr.
8/25/1940 - 4/19/2015
Jimmy Herbert has been dedicated to our department and the local community for over 59 years, and will be truly missed.
Arrangements to celebrate the life of James "Iggy" Herbert will be held at Hughesville Volunteer Fire Department as follows:
Visitation
Friday, April 24th from 2 - 8 pm
Firemen's Prayers at 7 pm
Funeral
Saturday, April 25th at 11 am
with Burial at Trinity Memorial Garden
In leiu of flowers, the family requests donations be made to Hughesville Volunteer Fire Department & Rescue Squad for the restoration of Engine 21.
Any department wishing to show support with apparatus is asked to contact Chief 2B, James Harris at (240) 298-7616 or jharris@hvfdems.org.
Any individuals wishing to share photos, additional information or support is asked to contact President Roberts at president@hvfdems.org.
Any individuals wishing to help with lunch/refreshments please contact Patty Therres at (301) 659-4213 or ptherres@hvfdems.org.
First Due Special In Waldorf

Firefighter/EMT-B Kyle Compton, April 22

In the evening hours of April 20th, Company 2 was alerted to respond to another house fire, but in Waldorf this time. Squad 2 responded with four personnel. The caller advised the structure had been struck by lightning. Units from Waldorf VFD (Company 3) arrived with visible smoke and fire. Squad 2 arrived as the first due special service, and assisted in laddering the structure before entering the ... (Full Story & Photos)

Engine Goes To Fire In Mechanicsville

Firefighter/EMT-B Kyle Compton, April 22

On April 20th at 0942 hours, Engine Company 2 was alerted to respond to Three Notch Rd in the area of Big Dogs Tavern for the reported house fire. Engine 22 responded with four at dispatch. St. Mary's Engine 24 from (Mechanicsville) arrived on scene with smoke showing, established the "Three Notch Rd Command," and entered to find fire in the single story structure. Engine 22 arrived second on scene ... (Full Story)




Passing of Member James "Iggy" Herbert

HVFDEMS, April 19

The Hughesville Volunteer Fire Department and Rescue Squad regrets to announce the passing of active, life member James "Iggy" Herbert.

The fire department and rescue squad will be coordinating services at the request of the family. At this time, the family and department would request time to mourn and reflect. A fire department representative will be appointed as a point of contact and more ... (Full Story & Photos)

First Due Trailer Fire

Firefighter/EMT-B Kyle Compton, April 19

On 4/19/2015 at 1553 hours, Engine Company 2, Tanker 2 and Engine Company 836 were alerted to 3454 Slater Drive for the reported large vehicle fire. Utility 2, which was in the area, responded with two at dispatch, and minutes later arrived on scene with heavy fire from a camper. Utility 2 established the Slater Drive command. Engine 22 responded with four and Tanker 2 with two. Engine 836B also responded ... (Full Story & Photos)

Large First Due Brush Fire

Firefighter/EMT-B Kyle Compton, April 06

On April 6, 2015 at 1459 hours, Station 2 and Station 3 were alerted to respond to a large brush fire in the area of Woodville Road and Woodmont Drive. Engine 24 and Tanker 2 responded along with Engine 34 from Waldorf. When Engine 24 arrived, the location was changed to Harley Place off of Woodville Road and upgraded the assignment. This brought U2, B3, E124, B840, E54 and TA836 along with Forestry ... (Full Story & Photos)

Reflective 911 Address Signs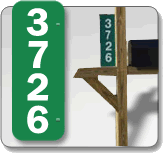 The reflective address signs clearly mark your address for all emergency personnel to identify easily both day and night. Made of the same tough materials as road signs these home address signs are so reflective in the dark that ambulance or fire crews don't have to struggle to read your address at night. Help us help you! Order one today $20.00 installed.
To order simply fill out the online order form print it and mail it back to to us OR you can email your order to signs@hvfdems.org and someone will be in contact with you.
Drill and Business Meeting Excuse Request Form
Sign Our Guestbook
Charles County Fire/EMS/Police Scanner
Hospital Status