FY14 Call Stats
Fire
EMS
Total
Jul-13
74
137
211
Aug-13
58
144
202
Sep-13
79
135
214
Oct-13
88
136
224
Nov-13
78
112
190
Dec-13
92
115
207
Jan-14
57
92
149
Feb-14
75
63
138
Mar-14
80
121
201
Apr-14
77
151
228
May-14
95
151
246
Jun-14
65
130
195
Total
918
1487
2405
FY14 Apparatus Call Stats
Engine 22
197
Engine 23
216
Engine 24
130
Tanker 2
116
Squad 2
367
AMB 27
699
AMB 28
953
FY14 Incidents
Fires
155
Gas Leaks
26
Assist EMS
96
MVA's
106
Extrications
14
Past Call Stats
FY
Fire
EMS
Total
2014
918
1487
2405
2013
975
1775
2475
2012
990
1545
2645
2011
912
1489
2401
2010
918
1540
2458
2009
947
1653
2600
2008
1006
1639
2645
2007
1010
1465
2475
Web Counters
Website Visitors
Since
January 1, 2012

Visitors Today
Mar 28, 2015

Use of Website Material:
Duplication of text, photos, or any other content on this website is prohibited without permission of HVFDEMS. If you have questions, please contact us at info@hvfdems.org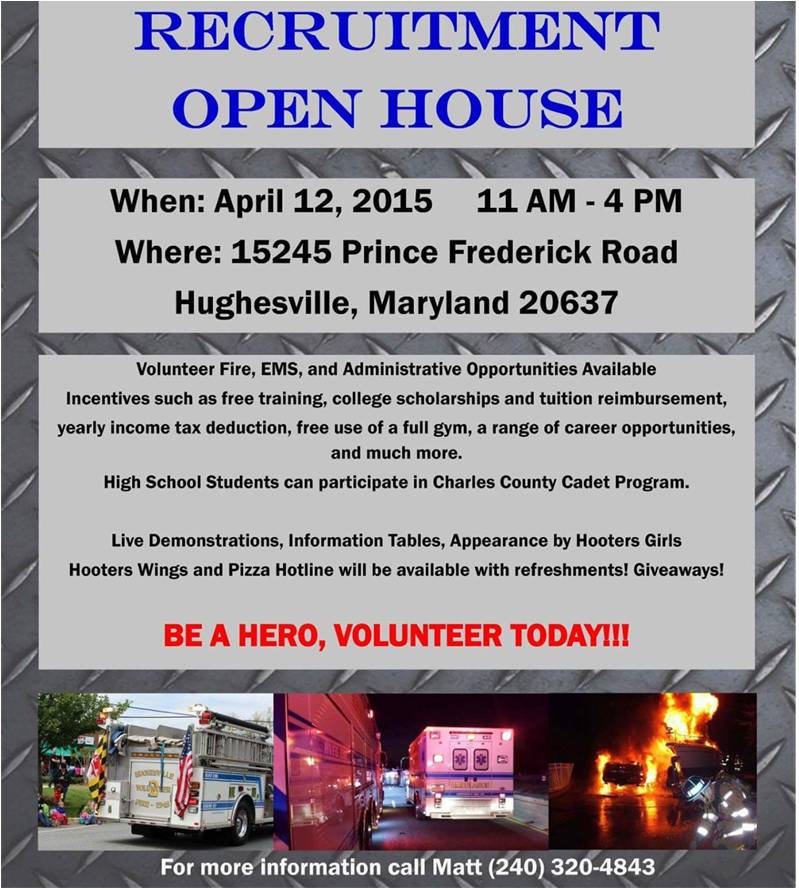 Pitch Only
Saturday, April 18, 2015
7:30 PM
Admission $5.00
Sponsored by the Ladies Auxiliary
Cake, coffee, and tea will be FREE with admission!
Motorcycle Fire in Attached Garage

Firefighter/EMT-B Matthew Weschler, March 16

On 03/16/15 at 1145 hours, Station 2 was alerted to 6485 Patuxent Woods Lane for a reported motorcycle on fire in a attached garage. Engine 22 responded along with Tanker 2. Engine 22 arrived on scene laying out from the intersection with nothing evident. Fire Captain P. Doering established the Patuxent Woods Command. A crosslay was stretched to the garage, and a motorcycle was found burned laying ... (Full Story & Photos)

First Due Shed Fire

Firefighter/EMT-B Kyle Compton, March 16

In the afternoon hours of March 15th, Engine Company 2 and Tanker 2 were alerted to respond to 3683 Watson Road for a reported shed fire. Engine 22 responded with five and Tanker 2 shortly after staffed with two. Units arrived on scene to find a 15' x 20' shed fully involved and nearly on the ground. The shed fire was threatening a nearby dwelling. Engine 22's crew and the crew from Engine Tanker ... (Full Story & Photos)

It's That Time Again!

Firefighter/EMT-B Matthew Weschler, March 07

Remember on Sunday March 8 at 02:00 AM daylight savings time kicks in and we spring forward!

When you change your clocks, change your batteries in your smoke detectors and make sure your carbon monoxide detectors work!!!!!
Plow Truck Rollover

Firefighter/EMT-B Matthew Weschler, March 05

On March 5, 2015 at 1630 hours, Company 2 units responded to the area of 7022 Leonardtown Road for the report of a large vehicle accident. While enroute Rescue Squad 2, Engine 22, and Paramedic Ambulance 2 were advised that a plow truck was reported to be overturned in a ditch.

Squad 2 arrived on scene to find a dump truck with plow and spreader overturned in a ditch. After investigation it was ... (Full Story & Photos)

MVC with rollover

Firefighter/EMT Troy Cook, March 01

On March 1st around 02:20, Hughesville VFD&RS was alerted to the area of Leonardtown Rd and Bryantown Rd for a reported personal injury accident with possibe vehicle rollover and one ejected. Squad 2 and Paramedic Ambulance 28 arrived on scene to find a single vehicle rolled over with one occupant out of the vehicle. Squad 2 and Paramedic Ambulance 28 packaged and evaluated the patient. Trooper 7 ... (Full Story & Photos)

Reflective 911 Address Signs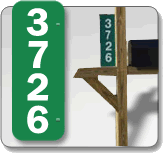 The reflective address signs clearly mark your address for all emergency personnel to identify easily both day and night. Made of the same tough materials as road signs these home address signs are so reflective in the dark that ambulance or fire crews don't have to struggle to read your address at night. Help us help you! Order one today $20.00 installed.
To order simply fill out the online order form print it and mail it back to to us OR you can email your order to signs@hvfdems.org and someone will be in contact with you.
Drill and Business Meeting Excuse Request Form
Sign Our Guestbook
Charles County Fire/EMS/Police Scanner
Hospital Status
National Fire News
Fire News Feed is Out of Service