FY14 Call Stats
Fire
EMS
Total
Jul-13
74
137
211
Aug-13
58
144
202
Sep-13
79
135
214
Oct-13
88
136
224
Nov-13
78
112
190
Dec-13
92
115
207
Jan-14
57
92
149
Feb-14
75
63
138
Mar-14
80
121
201
Apr-14
77
151
228
May-14
95
151
246
Jun-14
65
130
195
Total
918
1487
2405
FY14 Apparatus Call Stats
Engine 22
197
Engine 23
216
Engine 24
130
Tanker 2
116
Squad 2
367
AMB 27
699
AMB 28
953
FY14 Incidents
Fires
155
Gas Leaks
26
Assist EMS
96
MVA's
106
Extrications
14
Past Call Stats
FY
Fire
EMS
Total
2014
918
1487
2405
2013
975
1775
2475
2012
990
1545
2645
2011
912
1489
2401
2010
918
1540
2458
2009
947
1653
2600
2008
1006
1639
2645
2007
1010
1465
2475
Web Counters
Website Visitors
Since
January 1, 2012

Visitors Today
May 29, 2015

Use of Website Material:
Duplication of text, photos, or any other content on this website is prohibited without permission of HVFDEMS. If you have questions, please contact us at info@hvfdems.org
Hughesville Volunteer Fire Department Upcoming Events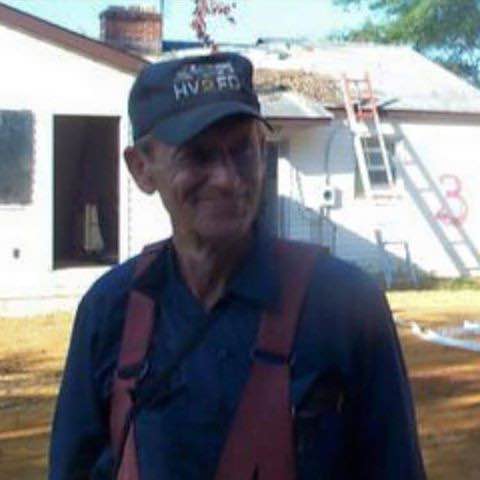 James "Iggy" Herbert Sr.
8/25/1940 - 4/19/2015
Jimmy Herbert has been dedicated to our department and the local community for over 59 years, and will be truly missed.
Structure Fire In Waldorf

Firefighter/EMT-B Kyle Compton, April 22

In the evening hours of April 20th, Company 2 was alerted to respond to a reported house fire in Waldorf, Rescue Squad 2 responded with total staffing of four personnel. The caller advised the structure had been struck by lightning and units from Waldorf VFD (Company 3) arrived with visible smoke and fire. Rescue Squad 2 arrived as the first due special service, and assisted in laddering the structure ... (Full Story & Photos)

Engine Goes To Fire In Mechanicsville

Firefighter/EMT-B Kyle Compton, April 22

On April 20th at 0942 hours, Engine Company 2 was alerted to respond to Three Notch Rd in the area of Big Dogs Tavern for the reported house fire. Engine 22 responded with four personnel at dispatch. St. Mary's Engine 24 from (Mechanicsville) arrived on scene with smoke showing and established the "Three Notch Rd Command". The crew from SM E24 entered the structure to locate and extinguish any fire ... (Full Story)




Passing of Member James "Iggy" Herbert

HVFDEMS, April 19

The Hughesville Volunteer Fire Department and Rescue Squad regrets to announce the passing of active, life member James "Iggy" Herbert.

The fire department and rescue squad will be coordinating services at the request of the family. At this time, the family and department would request time to mourn and reflect. A fire department representative will be appointed as a point of contact and more ... (Full Story & Photos)

First Due Trailer Fire

Firefighter/EMT-B Kyle Compton, April 19

On 4/19/2015 at 1553 hours, Engine Company 2, Tanker 2 and Engine Company 836 were alerted to 3454 Slater Drive for the reported large vehicle fire. Utility 2 was available on the air and responded with two personnel at dispatch. Utility 2 arrived on scene with a camper trailer fully involved and established the Slater Drive command. Engine 22 responded with four personnel, Tanker 2 with two personnel. ... (Full Story & Photos)

Large First Due Brush Fire

Firefighter/EMT-B Kyle Compton, April 06

On April 6, 2015 at 1459 hours Station 2 and Station 3 were alerted to respond to a reported large brush fire in the area of Woodville Road and Woodmont Drive. Engine 24 and Tanker 2 responded as well as Engine 34 from Waldorf. When Engine 24 arrived the reported location was changed to Harley Place off of Woodville Road and an upgraded assignment was requested. This brought U2, B3, E124, B840, E54 ... (Full Story & Photos)

Reflective 911 Address Signs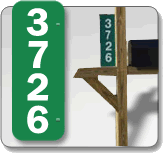 The reflective address signs clearly mark your address for all emergency personnel to identify easily both day and night. Made of the same tough materials as road signs these home address signs are so reflective in the dark that ambulance or fire crews don't have to struggle to read your address at night. Help us help you! Order one today $20.00 installed.
To order simply fill out the online order form print it and mail it back to to us OR you can email your order to signs@hvfdems.org and someone will be in contact with you.
Drill and Business Meeting Excuse Request Form
Sign Our Guestbook
Charles County Fire/EMS/Police Scanner
Hospital Status
National Fire News
DST-3P4 Fan
The Unifire DST-3P4 fan features a high performance Honda motor, stainless steel wrap-around protective frame.

More Rain Hampers Searches in Texas
At least 22 people have been killed and more than a dozen remain missing.

Search Dogs Aiding Efforts in Texas Getting Care
Paws are wrapped in duct tape to offer protection.

Texas DPS Helicopter Crew Rescues Police Officer


Md. Deputy Saves Man From House Fire


Two Await Rescue After Mich. Chopper Crashes


Paramedic/Firefighter (Full-time) / Firefighter, (Part-time)
Delta Twp., Mich., is creating an eligibility list for full-time paramedic/firefighters and a hiring list for part-time paramedic/firefighters.

Two Men Killed in Texas House Fire
The victims may be the former Colleyville mayor and adult grandson.

Response by Calif. Operator of Broken Oil Pipeline Scrutinized
"It was very black. You couldn't see the sand anymore," Santa Barbara County Capt. Craig Vanderzwaag recalled.

Ohio Fire Department Gets a Hand
Things have begun to return to normal at the Florence Township Fire Department. The station lost hundreds of thousands of dollars in equipment and part of its building during a fire there earlier this month.

Cell Phone Blamed for N.H. Fire


Bullets Hit Miss. Fire Station


No Jail for Pa. Woman Responsible for Fire Where Firefighter Died
Somerset firefighter Edward Roddy, 48, suffered a fatal heart attack at the brush fire.

R.I. Mayors Rallying to Kill Bill
The legislation would make it difficult for municipal leaders to restructure their fire departments without reaching a deal with their unions.

Minneapolis Buys New Tiller Through HGAC Contract
Pierce has delivered a Pierce Arrow XT 100-foot aerial tiller apparatus to the Minneapolis Fire Department. Purchased through an HGAC procurement services contract, the apparatus will be placed into service in early June.

Minn. Railroad Bridge Fire Ruled Accidental
The wooden bridge in Koochiching County collapsed.

Pa. Firefighters Too Big, but Girl Perfect for Rescue
The kindergartner was lowered into a storm drain to rescue a kitten.

Mich. House Fire Claims Mother, Son
Muskegon Township Chief Dave Glotzbach said only one smoke detector was found.

Mom, Son Killed in Mich. Fire


S.C. Nurse Describes Horrific Fiery Collision, Rescue
He and a deputy grabbed the woman from the burning rig and took off running.

Disability Access Concerns Delay Opening of Calif. Fire Station
Santa Rosa firefighters can't move into their $4M station while potential violations are probed.

VENTRY PPV Fans
VENTRY PPV Fans have three adjustable legs that overcome obstacles like stairs, hills, snow.




Sigtronics Adapters
Sigtronics' Portable Radio Adapters connect between a Sigtronics headset and your portable hand-held radio.

FireTextResponse


Swissphone
With its functional design, excellent reception, and waterproof rating, the new Swissphone pager is truly worth a look.

Mindshare Dispatch
Mindshare Voice-over-Internet-Protocol communications control systems provide flexible, scalable and economical dispatch solutions for first responders.

eDispatches
For over 11 years, eDispatches has provided actual audio dispatch and live streaming to mobile devices and landlines without dispatch involvement.

FireTextResponse
FireTextResponse is a supplemental alert notification system that detects pages from dispatch centers remotely.

Leader Fan
LEADER continues to be a major player in the PPV world, having recently developed the BATfan.