FY14 Call Stats
Fire
EMS
Total
Jul-13
74
137
211
Aug-13
58
144
202
Sep-13
79
135
214
Oct-13
88
136
224
Nov-13
78
112
190
Dec-13
92
115
207
Jan-14
57
92
149
Feb-14
75
63
138
Mar-14
80
121
201
Apr-14
77
151
228
May-14
95
151
246
Jun-14
65
130
195
Total
918
1487
2405
FY14 Apparatus Call Stats
Engine 22
197
Engine 23
216
Engine 24
130
Tanker 2
116
Squad 2
367
AMB 27
699
AMB 28
953
FY14 Incidents
Fires
155
Gas Leaks
26
Assist EMS
96
MVA's
106
Extrications
14
Past Call Stats
FY
Fire
EMS
Total
2014
918
1487
2405
2013
975
1775
2475
2012
990
1545
2645
2011
912
1489
2401
2010
918
1540
2458
2009
947
1653
2600
2008
1006
1639
2645
2007
1010
1465
2475
Web Counters
Website Visitors
Since
January 1, 2012

Visitors Today
Jul 24, 2014

Use of Website Material:
Duplication of text, photos, or any other content on this website is prohibited without permission of HVFDEMS. If you have questions, please contact us at info@hvfdems.org
Hughesville Volunteer Fire Department Upcoming Events
Mutual Aid Motor Vehicle Collision

HVFDEMS PIO, July 22

On July 19, 2014 around 4:51 pm, units from Hughesville Fire and EMS were alerted to the intersection of Mohawk Drive and Three Notch Road for a reported Motor Vehicle Collision. Squad 2 and the Paramedic Ambulance 28 arrived to find a single vehicle overturned just south of the intersection into St. Mary's County. Upon arrival, the driver of the vehicle was treated and transported for routine evaluation ... (Full Story & Photos)


Solomons Island Hosts 67th Annual Parade

HVFD PIO, April 27

This weekend, the Southern Maryland Volunteer Fireman's Association celebrated their 67th Annual Convention and Parade. The convention and parade mark the changing of the President of the Association for the upcoming year. The weekend was hosted by Solomons Island and Dunkirk Volunteer Fire Department of Calvert County.

The parade ventured through Solomons Island today, where Hughesville Volunteers ... (Full Story & Photos)

Working House Fire in Waldorf

Firefighter/EMT-B William Jones, April 14

At 0453 hrs, Hughesville volunteers were alerted to 2906 Henry Court in Waldorf Company 3's first due for a reported house fire. Chief 3 arrived on scene with a two story single family dwelling fully involved with fire. Engine 22 arrived 4th on the scene and was instructed to hit a hydrant and pull a hose line to the 'Charlie' side of the residence. The fire was placed under control by several surrounding ... (Full Story & Photos)


Hughesville Volunteers make a little boys day

Chief Jeremy Mercure, March 12

On Sunday the 9th, members of the Hughesville Volunteer FD & RS made a home visit to a young boy named Anthony who's only wish is to be a firefighter. As his mother explained "He is very into the firefighting thing so much that he will suit up and run through the house kicking doors open yelling 'fire department'" Young Anthony has been to the station for our departments open house. Showing ... (Full Story & Photos)

Reflective 911 Address Signs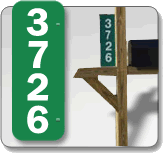 The reflective address signs clearly mark your address for all emergency personnel to identify easily both day and night. Made of the same tough materials as road signs these home address signs are so reflective in the dark that ambulance or fire crews don't have to struggle to read your address at night. Help us help you! Order one today $20.00 installed.
To order simply fill out the online order form print it and mail it back to to us OR you can email your order to signs@hvfdems.org and someone will be in contact with you.
Drill and Business Meeting Excuse Request Form
Sign Our Guestbook
Charles County Fire/EMS/Police Scanner
Hospital Status
National Fire News
Tornado Leaves Three Dead in Virginia Campground
The Eastville Volunteer Fire Department confirmed to local media at least three people were killed at Cherrystone Campground.

Montana Apparatus Collision Leaves Chief Injured
Fort Shaw's tender and brush truck collided while responding to a grass fire

Five-Alarmer Damages Businesses in Williston Park, N.J.
Thirteen departments assisted with the blaze.

Hurricane Shutters Trapping Fla. Residents in Homes
Firefighters say they should stay up when there's no threat of storms.

Cops: Ex-Conn. Firefighter Says Devil Ordered Murder-Suicide
He went to fire headquarters last week to kill Bridgeport Chief Brian Rooney.

Fire Spotted Near Pa. Junior Firefighting Training Event
Marion firefighters left the training to respond to a nearby building fire.

Last Wash. Mudslide Victim's Remains Found
The March 22 mudslide killed 43 people in Oso.

Fake Fire Marshal Gets Break in Texas Courtroom
Unfortunately, a real Grapevine fire marshal was already in the bar that night.

Plane Crashes in Taiwan; Dozens Killed
The twin-engine prop was making its second landing attempt in a storm.

Video: N.J. Firefighters Control Flames at Commercial Building
Palisades Park firefighters tackled the fire in the three-story building.

Sutphen Officials Say Certain Aerials Should be Placed Out of Service Immediately
Three Hall County, Ga. firefighters were injured Tuesday afternoon after a ladder failure.

Human Error Cited for Pa. Dispatch Snafu to Fatal Fire
The union rebutted blaming among other things, residents who didn't know their location.

Firefighters Need to Prepare For Active Shooters
It's never a good day when an active shooter incident is called in, but preparation and training can make it more manageable.

Apparatus Suspension: A Lot Is Riding on It
There's a lot to the specification and maintenance of fire apparatus chassis and suspension components and a Firehouse Expo presenter offers some advice.

Sand Tunnel Collapses, Kills Man on Calif. Beach
Bystanders and rescue personnel dug feverishly for 30 minutes before freeing him.

Kentucky Firefighters Battling Fires in Buildings
Murray firefighters will be on the scene for several hours Wednesday.

Worker Overcome by Heat on Fla. Tower Rescued
The Tallahassee Urban Search and Rescue Team rescued a private contractor fell ill while working 250 feet up in a microwave tower.

Mo. Captain Suspended for Interview about Bullet-Proof Vests
The union is appealing the two day suspension.

Honolulu Fire Copters Back in Air; Cops' Remain Grounded
The city is searching for a new private maintenance contractor.

Blast Levels Texas House; Three Lucky to Escape
The wood-frame house was reduced to a pile of splinters.

About 1,200 Lightning Strikes Keep Ore. Crews Hustling
Firefighters are worried about sleepers which can fester for hours or days.

Flights Cancelled as Massive Blaze Burns at N.D. Oil Company
Responders from Williston are expected to be on the scene for several days.

Fla. Departments Rethinking Hazmat Duties as Grants Dry Up
Both federal and state funds for teams aren't like they used to be.

Firefighter Arsonists Continue to Plague Departments
A central data collection system is desperately needed.

There's More to CAFS Than Guesswork
The key to successful CAFS operation is water, Dominic Colletti says.

Bulldozer Operator's Death During Idaho Wildfire Sparks Changes
But, neither federal nor Idaho fire officials require contractors to meet fitness requirements.

Shooting Victim Picks Ohio EMT's House to Get Help
The Logan firefighter treated the injured woman until EMS crews arrived.

Truck Crashes into Canadian Firehouse Sparking Blaze
Three of Nackawic's four fire trucks were destroyed.

N.Y. Firefighter Wins Harley at 2014 Firehouse Expo
Frank Hrbek Jr. was the big winner this year at Firehouse Expo in Baltimore, riding off with a brand new, black Harley-Davidson motorcycle.

Minn. Teen Saves Man from Burning Duplex
The shoeless teen wrapped his shirt around his face, and went into the house.