FY14 Call Stats
Fire
EMS
Total
Jul-13
74
137
211
Aug-13
58
144
202
Sep-13
79
135
214
Oct-13
88
136
224
Nov-13
78
112
190
Dec-13
92
115
207
Jan-14
57
92
149
Feb-14
75
63
138
Mar-14
80
121
201
Apr-14
77
151
228
May-14
95
151
246
Jun-14
65
130
195
Total
918
1487
2405
FY14 Apparatus Call Stats
Engine 22
197
Engine 23
216
Engine 24
130
Tanker 2
116
Squad 2
367
AMB 27
699
AMB 28
953
FY14 Incidents
Fires
155
Gas Leaks
26
Assist EMS
96
MVA's
106
Extrications
14
Past Call Stats
FY
Fire
EMS
Total
2014
918
1487
2405
2013
975
1775
2475
2012
990
1545
2645
2011
912
1489
2401
2010
918
1540
2458
2009
947
1653
2600
2008
1006
1639
2645
2007
1010
1465
2475
Web Counters
Website Visitors
Since
January 1, 2012

Visitors Today
Oct 25, 2014

Use of Website Material:
Duplication of text, photos, or any other content on this website is prohibited without permission of HVFDEMS. If you have questions, please contact us at info@hvfdems.org
Hughesville Volunteer Fire Department Upcoming Events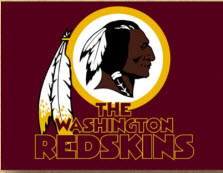 Redskin Raffle!!!
Win tickets for the December 7th, 1 pm game vs. St. Louis Rams
$20/Ticket
Tickets for the game, parking pass and post game party!
See a member for tickets!
---

Grocery Auction
November 1, 2014
HVFDEMS - 15245 Prince Frederick Road, Hughesville, MD
5:00 PM
Grocery auctions have been gaining popularity all over the country and are one of the most exciting and well-attended types of auctions.
We never know ahead of time what we are getting, but expect anything that could be found in a grocery store such as candies, snacks, sodas, frozen meats, frozen vegetables, frozen pizza, canned goods, dry goods, cleaning supplies, dairy products, or just about anything else in between.
Auctions of this type will have a lot of "pass outs". This means that the larger the crowd the better because the distributor can move more products at a better price. So pass the word to your neighbors and friends. Again, the more people in attendance, the better it is for everyone—the bigger the crowd, the better the deals!
Items will be offered and available in small lots and/or large lots—buy as little or as much as you like. There will be some great deals!
For more information please visit the web page www.farrellauctionservice.com or contact:
Teresa Cook (HVFDEMS) - 240-434-6733, 301-274-4488
Brian Russell (Russell Brothers Farm) - 301-475-1633
Ronnie Farrell - 301-904-3402
DON'T FORGET TO BRING YOUR COOLERS!
PAYMENT WILL BE CASH OR CHECK
Mutual Aid Motor Vehicle Collision

HVFDEMS PIO, July 22

On July 19, 2014 around 4:51 pm, units from Hughesville Fire and EMS were alerted to the intersection of Mohawk Drive and Three Notch Road for a reported Motor Vehicle Collision. Squad 2 and the Paramedic Ambulance 28 arrived to find a single vehicle overturned just south of the intersection into St. Mary's County. Upon arrival, the driver of the vehicle was treated and transported for routine evaluation ... (Full Story & Photos)


Solomons Island Hosts 67th Annual Parade

HVFD PIO, April 27

This weekend, the Southern Maryland Volunteer Fireman's Association celebrated their 67th Annual Convention and Parade. The convention and parade mark the changing of the President of the Association for the upcoming year. The weekend was hosted by Solomons Island and Dunkirk Volunteer Fire Department of Calvert County.

The parade ventured through Solomons Island today, where Hughesville Volunteers ... (Full Story & Photos)

Working House Fire in Waldorf

Firefighter/EMT-B William Jones, April 14

At 0453 hrs, Hughesville volunteers were alerted to 2906 Henry Court in Waldorf Company 3's first due for a reported house fire. Chief 3 arrived on scene with a two story single family dwelling fully involved with fire. Engine 22 arrived 4th on the scene and was instructed to hit a hydrant and pull a hose line to the 'Charlie' side of the residence. The fire was placed under control by several surrounding ... (Full Story & Photos)


Hughesville Volunteers make a little boys day

Chief Jeremy Mercure, March 12

On Sunday the 9th, members of the Hughesville Volunteer FD & RS made a home visit to a young boy named Anthony who's only wish is to be a firefighter. As his mother explained "He is very into the firefighting thing so much that he will suit up and run through the house kicking doors open yelling 'fire department'" Young Anthony has been to the station for our departments open house. Showing ... (Full Story & Photos)

Reflective 911 Address Signs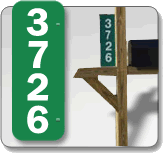 The reflective address signs clearly mark your address for all emergency personnel to identify easily both day and night. Made of the same tough materials as road signs these home address signs are so reflective in the dark that ambulance or fire crews don't have to struggle to read your address at night. Help us help you! Order one today $20.00 installed.
To order simply fill out the online order form print it and mail it back to to us OR you can email your order to signs@hvfdems.org and someone will be in contact with you.
Drill and Business Meeting Excuse Request Form
Sign Our Guestbook
Charles County Fire/EMS/Police Scanner
Hospital Status
National Fire News
Flight 9 Memorial Fire Shows Struggle to Keep Artifacts Safe
The National Park Service said the fire loss was "significant," despite efforts to protect the items from damage.

Calif. District Looks to Crowd-funding to Buy Ambulance
A Bodega Bay firefighter received the fire board's blessing to use Indiegogo.com to help raise the final $50,000 to buy an ambulance.

Neighbors Save Five from S.C. Fire
Two children, ages 2 and 11, were among those rescued from a burning Columbia apartment.

Retired Calif. Firefighter Still Continue to Help
Les Drehobl, 79, continues to help people by volunteering at the Yuba Skilled Nursing center.

Man Says Thanks to Utah Responders
A California man thanked Ogden firefighters and dispatchers for saving his life in 2013.

Photographs And Memories: Chief Harvey Eisner
Harvey Eisner was everywhere. From meetings and trade shows to firegrounds across the country.

Gallery: Eisner Covered the Major Events
Firehouse's long-time editor Harvey Eisner provided photos and news coverage of many major disasters and tragedies that gripped the nation over the past 30 years.

Eisner: What Do We Need Them For?


Long-time Firehouse Magazine Editor Harvey Eisner Dead at 59
Tributes about the fire service icon are coming in from around the country.

Colorado Home, Garage Gutted by Fire
A fire in a Highland Ranch home heavily damaged a garage and the upstairs of the structure.There were no injuries and a dog and cat were rescued.

Ind. Commissioners Want to Regulate Volunteer Departments
Clark County officials are concerned with the handling of millions in tax dollars.

Pa. Firefighters Rescue Woman from Blaze
East Carnegie firefighter said the fire appears to be have broken out when an open flame was being used to keep warm.

Pa. Firefighter Dies After Being Alerted to Fire
Christi Rodgers, 26, suffered a cardiac arrest when after being paged out to a fire.

Fire Damages Historic Missouri Hotel
A fire that started in a basement kitchen damaged the historic Savoy Hotel in Kansas City.

Conn. Firefighter Barred From Medical Calls
The Hartford firefighter, who was suspended for on-duty alcohol use, is unable to act as a medical first responder.

Pa. Captain Arrested for Stealing from Fire Company
Delano Capt. Shane Kuropatsky said, "I feel lousy for what I did to my brothers and sisters."

Saw Donation Offer to Detroit Firefighters Denied
"We appreciate the offer. However, we already have it in the fire department budget," said spokesman John Roach.

Wis. Department Mulls Closing 65-year-old Station
Eau Claire officials said Fire Station 10 needs 1.9 million in repairs or need to be fully replaced.

911 Calls from Del. Bus Crash Show Confusion, Chaos
Several people on the bus called 911 after it crashed, but were unaware of their location.

Report: No Improvement in LA Response Times
The new numbers come from a program dubbed FireStatLA, which is being billed as the cornerstone of a 2-year-old reform effort. It began after LAFD officials admitted issuing faulty reports that made it appear the department was performing better than it w

Early-morning Fire Claims Two Children in Maryland
The Maryland State Fire Marshal confirmed that two children died in a duplex fire on Grand Avenue in Cumberland early Thursday.

Bruce Bowling, Founding Team Member of Firehouse, Dies
Bruce Bowling, a member of the team that founded Firehouse magazine and a luminary in fire service business, died Tuesday.

Plane, Chopper Collide Over Md., Three Dead
A helicopter and small airplane collided near Frederick Municipal Airport.

Three Killed in Fire Engine, SUV Crash in W.Va.
They were in an SUV that drove into the path of a Philippi fire truck that on the way to a structure fire.

Three R.I. Firefighters Hurt in Apartment Complex Fire
Flames tore through the triple-decker on Mineral Spring Avenue in Pawtucket. Three firefighters were injured in the gas-feed blaze that took five hours to extinguish.

Squirrel Blamed For Power Failure, Fire in R.I.
A squirrel caused an explosion in a downtown power station Tuesday morning that interrupted power to more than 4,500 electricity customers and sent employees streaming out of buildings starting at about 10 a.m.

Boy, 1, Dies in Virginia Day Care Fire
Chesterfield firefighters were told all the kids were out of the in-home day care that caught fire, but that was not the case. They found a 1-year-old boy in a bedroom 35-minutes after arriving on the scene.

Pa. Officials Investigate Suspicious Fires
The Lancaster County Sheriff's Office and the State Law Enforcement Division are investigating two suspicious fires discovered overnight at a grocery store and vacant house.

Conn. Apartment Complex Fire Displaces 22 People
The fire in the Hartford 12-unit brick apartment building was reported about 6:40 a.m. The building's third floor and attic were heavily damaged by fire. There was water damage throughout the building.

Ga. Firefighter Investigates Gas Leak, Discovers Burglary
A Lincoln Park volunteer firefighter, investigating a gas leak at a convenience store, found evidence that a burglary had been committed at the store.