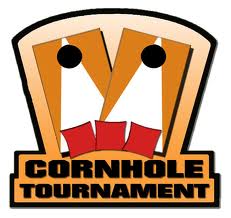 Come Support Your Local Volunteer Fire Department!
Sunday, May 4th
Registration Starts at 11:00 am
Games Start at 12:00 pm
$40/team of 2 (Bring Your Own Partner)
Format: 2/3 in Winners, 1/1 in Losers
Prizes:
75% Payout for Top 3 teams
50/50 Raffle
5 Hole Board (highest total gets 1/2 the pot)
Airmail Box (highest total gets 1/2 the pot)
2nd tournament BLIND draw - $10/person
*Beer & Food will be available for purchase*
Working House Fire in Waldorf

Firefighter/EMT-B William Jones, April 14

At 0453 hrs, Hughesville volunteers were alerted to 2906 Henry Court in Waldorf Company 3's first due for a reported house fire. Chief 3 arrived on scene with a two story single family dwelling fully involved with fire. Engine 22 arrived 4th on the scene and was instructed to hit a hydrant and pull a hose line to the 'Charlie' side of the residence. The fire was placed under control by several surrounding ... (Full Story & Photos)


Hughesville Volunteers make a little boys day

Chief Jeremy Mercure, March 12

On Sunday the 9th, members of the Hughesville Volunteer FD & RS made a home visit to a young boy named Anthony who's only wish is to be a firefighter. As his mother explained "He is very into the firefighting thing so much that he will suit up and run through the house kicking doors open yelling 'fire department'" Young Anthony has been to the station for our departments open house. Showing ... (Full Story & Photos)


House Fire off Mattawoman-Beantown

Firefighter/EMT-B William Jones, February 28

On the morning of Feb 28th at 0258, Squad 2 was alerted for a reported house fire at 12616 Indian Lane in Waldorf. Waldorf Engine 33 arrived to a two story split level dwelling with heavy fire from side "Alpha". Squad 2 arrived as the first due special service and was instructed by command to conduct a primary search of the basement. All occupants escaped the home without injury. Volunteers from Hughesville ... (Full Story & Photos)


Hughesville VFD & RS help young boy's wish come true

Chief Jeremy Mercure, February 24

Members of the Hughesville Volunteer Fire Department & Rescue Squad Inc. participated in helping to make young Tyler Seddon's wish for his birthday come true. Young Tyler is undergoing chemotherapy while doctors search for a bone marrow donor after being diagnosed with leukemia for the second time. Tyler's wish was to receive cards from his favorite heroes: Police Officers and Firefighters. ... (Full Story & Photos)

Hughesville Firefighter Joins Army

HVFD PIO, January 15

The members of Hughesville Volunteer Fire Department and Rescue Squad would like to extend well wishes to fellow firefighter Damian Lyles. As an active member of Hughesville, Damian has shown a true dedication to public service over the last couple years. Damian has reported to Army basic training camp, and he will go on to fight and defend our country.

At our January business meeting, the department ... (Full Story & Photos)

Reflective 911 Address Signs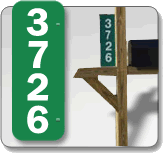 The reflective address signs clearly mark your address for all emergency personnel to identify easily both day and night. Made of the same tough materials as road signs these home address signs are so reflective in the dark that ambulance or fire crews don't have to struggle to read your address at night. Help us help you! Order one today $20.00 installed.
To order simply fill out the online order form print it and mail it back to to us OR you can email your order to signs@hvfdems.org and someone will be in contact with you.
Drill and Business Meeting Excuse Request Form
Sign Our Guestbook
Charles County Fire/EMS/Police Scanner
Hospital Status