Hughesville Volunteer Fire Department Upcoming Events
Support Your Local Volunteers!!
On November 4th
Vote AGAINST Charter Government!
---

Grocery Auction
November 1, 2014
HVFDEMS - 15245 Prince Frederick Road, Hughesville, MD
5:00 PM
Grocery auctions have been gaining popularity all over the country and are one of the most exciting and well-attended types of auctions.
We never know ahead of time what we are getting, but expect anything that could be found in a grocery store such as candies, snacks, sodas, frozen meats, frozen vegetables, frozen pizza, canned goods, dry goods, cleaning supplies, dairy products, or just about anything else in between.
Auctions of this type will have a lot of "pass outs". This means that the larger the crowd the better because the distributor can move more products at a better price. So pass the word to your neighbors and friends. Again, the more people in attendance, the better it is for everyone—the bigger the crowd, the better the deals!
Items will be offered and available in small lots and/or large lots—buy as little or as much as you like. There will be some great deals!
For more information please visit the web page www.farrellauctionservice.com or contact:
Teresa Cook (HVFDEMS) - 240-434-6733, 301-274-4488
Brian Russell (Russell Brothers Farm) - 301-475-1633
Ronnie Farrell - 301-904-3402
DON'T FORGET TO BRING YOUR COOLERS!
PAYMENT WILL BE CASH OR CHECK
---
Don't forget..
November 2, 2014
Change Your Clock, Change Your Batteries!!
---
It's That Time Again...

Saturday, November 15, 2014 at Mechanicsville VFD Social Hall
Doors Open at 4:30 pm, Games Begin at 6:00 pm
Advanced Admission: $25
Admission at the Door: $30
For more details, please see the attached Flyer
---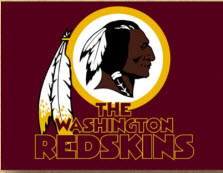 Redskin Raffle!!!
Win tickets for the December 7th, 1 pm game vs. St. Louis Rams
$20/Ticket
Tickets for the game, parking pass and post game party!
Mutual Aid Motor Vehicle Collision

HVFDEMS PIO, July 22

On July 19, 2014 around 4:51 pm, units from Hughesville Fire and EMS were alerted to the intersection of Mohawk Drive and Three Notch Road for a reported Motor Vehicle Collision. Squad 2 and the Paramedic Ambulance 28 arrived to find a single vehicle overturned just south of the intersection into St. Mary's County. Upon arrival, the driver of the vehicle was treated and transported for routine evaluation ... (Full Story & Photos)


Solomons Island Hosts 67th Annual Parade

HVFD PIO, April 27

This weekend, the Southern Maryland Volunteer Fireman's Association celebrated their 67th Annual Convention and Parade. The convention and parade mark the changing of the President of the Association for the upcoming year. The weekend was hosted by Solomons Island and Dunkirk Volunteer Fire Department of Calvert County.

The parade ventured through Solomons Island today, where Hughesville Volunteers ... (Full Story & Photos)

Working House Fire in Waldorf

Firefighter/EMT-B William Jones, April 14

At 0453 hrs, Hughesville volunteers were alerted to 2906 Henry Court in Waldorf Company 3's first due for a reported house fire. Chief 3 arrived on scene with a two story single family dwelling fully involved with fire. Engine 22 arrived 4th on the scene and was instructed to hit a hydrant and pull a hose line to the 'Charlie' side of the residence. The fire was placed under control by several surrounding ... (Full Story & Photos)


Hughesville Volunteers make a little boys day

Chief Jeremy Mercure, March 12

On Sunday the 9th, members of the Hughesville Volunteer FD & RS made a home visit to a young boy named Anthony who's only wish is to be a firefighter. As his mother explained "He is very into the firefighting thing so much that he will suit up and run through the house kicking doors open yelling 'fire department'" Young Anthony has been to the station for our departments open house. Showing ... (Full Story & Photos)

Reflective 911 Address Signs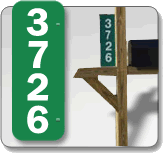 The reflective address signs clearly mark your address for all emergency personnel to identify easily both day and night. Made of the same tough materials as road signs these home address signs are so reflective in the dark that ambulance or fire crews don't have to struggle to read your address at night. Help us help you! Order one today $20.00 installed.
To order simply fill out the online order form print it and mail it back to to us OR you can email your order to signs@hvfdems.org and someone will be in contact with you.
Drill and Business Meeting Excuse Request Form
Sign Our Guestbook
Charles County Fire/EMS/Police Scanner
Hospital Status