FY14 Call Stats
Fire
EMS
Total
Jul-13
74
137
211
Aug-13
58
144
202
Sep-13
79
135
214
Oct-13
88
136
224
Nov-13
78
112
190
Dec-13
92
115
207
Jan-14
57
92
149
Feb-14
75
63
138
Mar-14
80
121
201
Apr-14
77
151
228
May-14
95
151
246
Jun-14
65
130
195
Total
918
1487
2405
FY14 Apparatus Call Stats
Engine 22
197
Engine 23
216
Engine 24
130
Tanker 2
116
Squad 2
367
AMB 27
699
AMB 28
953
FY14 Incidents
Fires
155
Gas Leaks
26
Assist EMS
96
MVA's
106
Extrications
14
Past Call Stats
FY
Fire
EMS
Total
2014
918
1487
2405
2013
975
1775
2475
2012
990
1545
2645
2011
912
1489
2401
2010
918
1540
2458
2009
947
1653
2600
2008
1006
1639
2645
2007
1010
1465
2475
Web Counters
Website Visitors
Since
January 1, 2012

Visitors Today
Jul 05, 2015

Use of Website Material:
Duplication of text, photos, or any other content on this website is prohibited without permission of HVFDEMS. If you have questions, please contact us at info@hvfdems.org
Hughesville Volunteer Fire Department Upcoming Events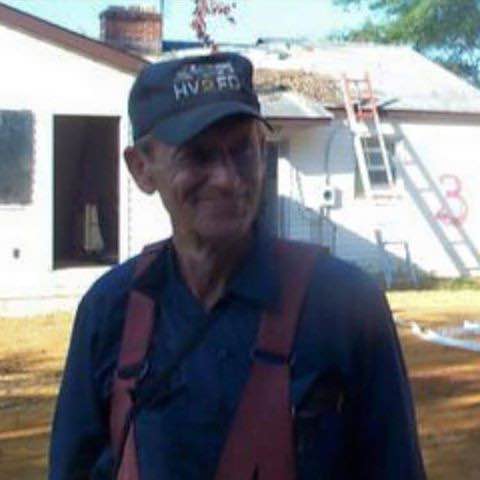 James "Iggy" Herbert Sr.
8/25/1940 - 4/19/2015
Jimmy Herbert has been dedicated to our department and the local community for over 59 years, and will be truly missed.
Structure Fire In Waldorf

Firefighter/EMT-B Kyle Compton, April 22

In the evening hours of April 20th, Company 2 was alerted to respond to a reported house fire in Waldorf, Rescue Squad 2 responded with total staffing of four personnel. The caller advised the structure had been struck by lightning and units from Waldorf VFD (Company 3) arrived with visible smoke and fire. Rescue Squad 2 arrived as the first due special service, and assisted in laddering the structure ... (Full Story & Photos)

Engine Goes To Fire In Mechanicsville

Firefighter/EMT-B Kyle Compton, April 22

On April 20th at 0942 hours, Engine Company 2 was alerted to respond to Three Notch Rd in the area of Big Dogs Tavern for the reported house fire. Engine 22 responded with four personnel at dispatch. St. Mary's Engine 24 from (Mechanicsville) arrived on scene with smoke showing and established the "Three Notch Rd Command". The crew from SM E24 entered the structure to locate and extinguish any fire ... (Full Story)




Passing of Member James "Iggy" Herbert

HVFDEMS, April 19

The Hughesville Volunteer Fire Department and Rescue Squad regrets to announce the passing of active, life member James "Iggy" Herbert.

The fire department and rescue squad will be coordinating services at the request of the family. At this time, the family and department would request time to mourn and reflect. A fire department representative will be appointed as a point of contact and more ... (Full Story & Photos)

First Due Trailer Fire

Firefighter/EMT-B Kyle Compton, April 19

On 4/19/2015 at 1553 hours, Engine Company 2, Tanker 2 and Engine Company 836 were alerted to 3454 Slater Drive for the reported large vehicle fire. Utility 2 was available on the air and responded with two personnel at dispatch. Utility 2 arrived on scene with a camper trailer fully involved and established the Slater Drive command. Engine 22 responded with four personnel, Tanker 2 with two personnel. ... (Full Story & Photos)

Large First Due Brush Fire

Firefighter/EMT-B Kyle Compton, April 06

On April 6, 2015 at 1459 hours Station 2 and Station 3 were alerted to respond to a reported large brush fire in the area of Woodville Road and Woodmont Drive. Engine 24 and Tanker 2 responded as well as Engine 34 from Waldorf. When Engine 24 arrived the reported location was changed to Harley Place off of Woodville Road and an upgraded assignment was requested. This brought U2, B3, E124, B840, E54 ... (Full Story & Photos)

Reflective 911 Address Signs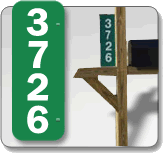 The reflective address signs clearly mark your address for all emergency personnel to identify easily both day and night. Made of the same tough materials as road signs these home address signs are so reflective in the dark that ambulance or fire crews don't have to struggle to read your address at night. Help us help you! Order one today $20.00 installed.
To order simply fill out the online order form print it and mail it back to to us OR you can email your order to signs@hvfdems.org and someone will be in contact with you.
Drill and Business Meeting Excuse Request Form
Sign Our Guestbook
Charles County Fire/EMS/Police Scanner
Hospital Status
National Fire News
Florida Businesses Destroyed by Blaze
Several fire departments were summoned to battle a fire that swept through a Largo commercial building.

Explosion, Fire Damages Three Homes in Oklahoma
Tulsa firefighter said a downed power line and ruptured gas man slowed their efforts to contain the fire.

Blaze Consumes Calif. Mattress Warehouse
The fire spread to a second building at the Florence business.

Facebook Post Puts Texas Emergency Manager in Hot Water
The first part of the cartoon shows Elmer Fudd pointing a gun at Obama while saying "I'm here for your guns," while the second part of the cartoon shows Elmer Fudd actually shooting Obama's head.

Deck Collapse Leaves 14 Hurt in North Carolina
A family was preparing to take a photo when it dropped 10 to 12 feet.

Surveillance Video Shows Flames Inside Pa. Fire Station
A surveillance captured flames spreading inside the Groveton fire station in Robinson Twp. last month.

Two Wis. Men Die in Manure Pit Accident
According to the sheriff's office, deputies who arrived on the scene learned the two men were trying to retrieve a piece of equipment that fell into the manure pit.

Dozens Stranded as Fla. Ferris Wheel Comes to Halt
Orange County Fire Rescue crews responded, but attraction staff helped remove many of the passengers.

Calif. Firefighter Undergoes Surgery After Being Pinned by Tree
The 36-inches diameter oak tree broke the firefighter's vertebrae.

Off-duty San Jose Firefighter Saves Nine
July 03--SAN JOSE -- Fire engineer Stan Wong was heading home after his shift with the San Jose Fire Department on Friday morning when he saw smoke coming the roof of a home in east San Jose. Wong, a 13-year veteran of the department, immediately drove up to the home on the 2800 block of Stemple Court and ushered nine people, including three children, out to safety, San Jose Fire Capt. Mike Van Elgort said. He then called 911 and turned off the home's utilities, all before San Jose firefighters arrived. "He's a good Samaritan, a high quality person," Van Elgort said. "He did all the stuff we are trained to do until we got there." Fire crews responded to the home by 9:20 a.m. and were able to extinguish the blaze -- which was in the attic -- by 10 a.m. Van Elgort said a preliminary investigation indicated an electrical fire may have been the source of the smoke and flames. The fire caused only moderate damage, Van Elgort added, and the family and a few small dogs...

Siri Causes iPhone Users to Accidentally Dial 911
Many have inadvertently discovered that if you say "211" to Siri, she will call 911 instead.

Fla. Firefighter Stabbed by Fish During Training
The ballyhoo fish jumped from the water and the snout was lodged in the firefighter's head.

Mass. Fire Chief Falls from Deck at Fire
The Gardner fire chief suffered a head injury and an EMT was also hurt.

Two FDNY EMTs Injured in Brooklyn Ambulance Crash
Two FDNY EMS workers were in the ambulance that flipped over near the Brooklyn Bridge.

Man Hurt in 60-Foot Fall at Maine National Park
A man who fell approximately 60 feet in the park Friday morning has been rescued and brought to a Bangor hospital for a medical evaluation.

Pig Versus Cowboy When Two Balloons Collide in Utah
A pig-shaped hot-air balloon descended quickly to the ground after hitting a Wyoming cowboy-themed entry in Provo.

Fire Breaks Out in Tenn. High-Rise Apartment, 200 Evacuated
About 200 residents were evacuated from their high-rise apartment building in the medical district in Memphis after a fire broke out early Friday morning.

Pa. Chief Allegedly Buys Fire Truck For Himself With Dept. Credit Card
The Youngsville assistant chief, who is also the department's treasurer, was charged with two counts of felony theft by unlawful taking.

Two Young Women Jump From Ga. Apt. Fire
Dramatic video shows two young women jump to safety from a fire at a Sandy Springs apartment.

Wash. Lt. Charged With Having Sex With Underage Fire Student
Bail was set at $200,000 for a Yakima fire lieutenant accused of having sex with an underage girl he was teaching.

N.C. Firefighter Released From Hospital, Funeral Set for Colleague
As one injured Burlington, firefighter has been released from the hospital, funeral arrangements have been set for another.

Seattle Firefighters Battle Two-Alarm Apt. Fire
Seattle battled a two-alarm blaze in an apartment house in the Queen Anne neighborhood.

News Crew Crashes Van Responding to Calif. Wildland Fire
A KTVU news van covering a fire in East Bay Hills rolled into a ditch. No one was injured.

World Police and Fire Games Competitor Killed in Va. Bike Crash
A competitor in the World Police and Fire Games died Thursday evening after he was hurt in a cycling crash Thursday afternoon in Prince William Forest. Two others were critically hurt.

Calif. Captain Continues to Recover From Burns
Fresno Fire Captain Pete Dern is recovering from the latest surgery that uses his own grafted skin to cover his injuries. He was severely burned when he fell through a garage roof.

Human-Caused Wash. Wildland Fire, 29 Homes Destroyed
The investigation continues on the 2,950-acre blaze in Sleepy Hollow that burned 29 occupied homes.

Heroic N.H. Fire Rescue Sparks Staffing Concerns
Manchester firefighters are concerned about staffing after a heroic rescue left three firefighters injured.

Fireworks-Filled Van Explodes, Traffic Clogged From L.A. to Vegas
The van was a total loss, but "psychedelic explosions" entertained motorists for about a half hour in Ivanpah.

Retired FDNY Firefighter Who Responded on Sept. 11 Wins $5M
The retired firefighter won $5M on a scratch ticket. He hopes to buy a Disney vacation home.

Photo Story: Two Extricated from Ohio Crash
One victim transported by helicopter after a two vehicle crash with rollover in Miami County.