Past Call Stats
Calendar
Fire
EMS
Total
2022
417
742
1159
2021
1,050
1,795
2,845
2020
997
1,655
2,652
2015
2014
918
1,487
2,405
2013
975
1,775
2,475
2012
990
1,545
2,645
2011
912
1,489
2,401
2010
918
1,540
2,458
2009
947
1,653
2,600
2008
1,006
1,639
2,645
2007
1,010
1,465
2,475
Web Counters
Website Visitors
Since
January 1, 2012

Visitors Today
May 28, 2023

Use of Website Material:
Duplication of text, photos, or any other content on this website is prohibited without permission of HVFDEMS. If you have questions, please contact us at info@hvfdems.org
Hughesville Volunteer Fire Department Upcoming Events
Your local volunteers frequently offer donation opportunities through the mail, but we also have Venmo! Your funds help us to maintain equipment and continue to provide fire prevention in the local community. We appreciate all your support. All donations are tax deductible.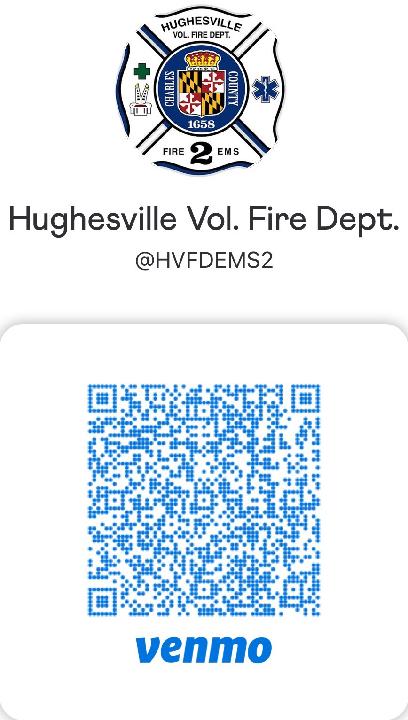 ---
Are you a former or life member that would like to stay connected with the happenings of HVFD or future events? Please reach out to Donna McPherson at dmcpherson@hvfdems.org or Jenna Schoolnick at jschoolnick@hvfdems.org to update your contact information.
CPR Save

Safety Officer Brad Saunders, May 04

On May 4th 2023, Paramedic Ambulance 27 was alerted to Fish Hawk Court for the Unconscious Person. Moments later the call was upgraded for a Subject Not Breathing. Engine Company 2, Engine 52, Paramedic Ambulance 517, Medic 18, and the North Medical Duty Officer responded. Engine 24 (FF Jenkins and FF T Bagley) and Paramedic Ambulance 27 (EMT Scarlett & Paramedic Kelshaw) responded. Upon arrival, ... (Full Story & Photos)

First Due Working Fire

Safety Officer Brad Saunders, April 06

At 11:27 PM, Hughesville Volunteers and surrounding departments were alerted to the 6200 block of Goode Road in Hughesville for the House Fire. Chief 2, Engine 22 and Squad 2 responded. Units arrived on scene to find fire showing from a single family home. Units quickly began extinguishment of the fire as additional units began arriving on scene.

A short time in to the fire, a mayday was called ... (Full Story)




Vehicle Fire

Safety Officer Brad Saunders, March 19

On March 19th at 619 AM, Hughesville Volunteers were alerted to Trail Mill Place for the outside fire. Engine 22 responded with six volunteers. While responding communications advised of an ATV/Golf Cart on fire with possible extension to the surrounding brush. Engine 22 arrived a short time later to find a Polaris UTV fully involved and the homeowner using a garden hose to contain the burning brush. ... (Full Story & Photos)

Structure Fire

Safety Officer Brad Saunders, March 18

On March 18th at approximately 10:53 am, Hughesville Volunteers were alerted to the 14000 block of Petzold Drive in Waldorf for the structure fire. Engine 22 and Tanker 2 responded. While responding units were advised of a dryer fire and the occupants were evacuating the home. Waldorf Engine 32 and Hughesville Engine 22 arrived seconds apart to find a single family home with nothing evident. Chief ... (Full Story)




Working house fire

Safety Officer Brad Saunders, March 17

On March 17th at 0000 hours, Hughesville Volunteers were alerted to St Mary's County in Mechanicsville for the Automatic Fire Alarm (AFA). Immediately after dispatch St Mary's County upgraded the AFA to a Structure Fire. Engine 22 and Tanker 2 responded within seconds of dispatch to the 30000 Block of Gershwin Road in Charlotte Hall.

Engine 22 was first arriving to find a single-family split foyer ... (Full Story & Photos)

Reflective 911 Address Signs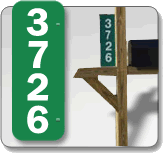 The reflective address signs clearly mark your address for all emergency personnel to identify easily both day and night. Made of the same tough materials as road signs these home address signs are so reflective in the dark that ambulance or fire crews don't have to struggle to read your address at night. Help us help you! Order one today $20.00 installed.
To order simply fill out the online order form print it and mail it back to to us OR you can email your order to signs@hvfdems.org and someone will be in contact with you.
Drill and Business Meeting Excuse Request Form
Sign Our Guestbook
Charles County Fire/EMS/Police Scanner
Hospital Status