FY14 Call Stats
Fire
EMS
Total
Jul-13
74
137
211
Aug-13
58
144
202
Sep-13
79
135
214
Oct-13
88
136
224
Nov-13
78
112
190
Dec-13
92
115
207
Jan-14
57
92
149
Feb-14
75
63
138
Mar-14
80
121
201
Apr-14
77
151
228
May-14
95
151
246
Jun-14
65
130
195
Total
918
1487
2405
FY14 Apparatus Call Stats
Engine 22
197
Engine 23
216
Engine 24
130
Tanker 2
116
Squad 2
367
AMB 27
699
AMB 28
953
FY14 Incidents
Fires
155
Gas Leaks
26
Assist EMS
96
MVA's
106
Extrications
14
Past Call Stats
FY
Fire
EMS
Total
2014
918
1487
2405
2013
975
1775
2475
2012
990
1545
2645
2011
912
1489
2401
2010
918
1540
2458
2009
947
1653
2600
2008
1006
1639
2645
2007
1010
1465
2475
Web Counters
Website Visitors
Since
January 1, 2012

Visitors Today
Jun 30, 2016

Use of Website Material:
Duplication of text, photos, or any other content on this website is prohibited without permission of HVFDEMS. If you have questions, please contact us at info@hvfdems.org
Hughesville Volunteer Fire Department Upcoming Events

Zavion on Hughesville's Engine at National Night Out at Malcolm Elementary, 2015

A Special Tribute for a Special Little Boy

PIO Caryn McMahon, October 21

Today, the Hughesville Volunteer Fire Department and Rescue Squad was privledged and honored to pay a special tribute to Zavion Atkins, who unfortunately passed during a first due house fire last week. Zavion had a passion for trucks and firetrucks. Firefighters recalled Zavion's smile and love for fire trucks at local fire prevention events, including National Night Out and school vists during Fire ... (Full Story & Photos)


Vehicle Accident with Confirmed Entrapment

Firefighter/EMT-B Kyle Compton, October 18

In the morning hours of Sunday, 10/18/15, the day of our open house, Company 2 and surrounding stations were alerted for a Moter Vehicle Accident with entrapment on Prince Frederick Rd (RT231) in the area of Goode Road. Squad 2 arrived on scene first and confirmed a rollover collision involving at least two vehicles with one person trapped. Squad 2's crew went to work stabilizing and extricating the ... (Full Story & Photos)

First Due Fatal Fire

Firefighter/EMT-B Kyle Compton, October 14

Early in the morning on October 14, 2015 at 0035 hours, Company 2 along with surrounding stations were alerted to respond to a single family house fire. During the response, units were advised of subjects trapped in the house. Engine 22 and Tanker 2 responded on dispatch. Special Ops Chief 17A arrived on scene first and advised incoming units of a single story house with fire showing, and confirmed ... (Full Story)




Accident with Reported Entrapment

Firefighter/EMT-B Kyle Compton, October 13

On 10/13/15, in the heat of the morning commute, Company 2 was alerted to a Motor Vehicle Accident with Entrapment. Units arrived on scene to find no one trapped, but had multiple patients and limited access to some of the patients. Squad 2 established the Leonardtown Road command and went to work helping Paramedic Ambulance 27 with the highest priority patients. Multiple additional ambulances were ... (Full Story & Photos)


Structure Fire In Waldorf

Firefighter/EMT-B Kyle Compton, April 22

In the evening hours of April 20th, Company 2 was alerted to respond to a reported house fire in Waldorf, Rescue Squad 2 responded with total staffing of four personnel. The caller advised the structure had been struck by lightning and units from Waldorf VFD (Company 3) arrived with visible smoke and fire. Rescue Squad 2 arrived as the first due special service, and assisted in laddering the structure ... (Full Story & Photos)

Reflective 911 Address Signs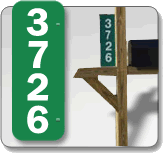 The reflective address signs clearly mark your address for all emergency personnel to identify easily both day and night. Made of the same tough materials as road signs these home address signs are so reflective in the dark that ambulance or fire crews don't have to struggle to read your address at night. Help us help you! Order one today $20.00 installed.
To order simply fill out the online order form print it and mail it back to to us OR you can email your order to signs@hvfdems.org and someone will be in contact with you.
Drill and Business Meeting Excuse Request Form
Sign Our Guestbook
Charles County Fire/EMS/Police Scanner
Hospital Status
National Fire News
Swedeland Vol. Fire Co. in PA Takes Delivery of New Aerial
The Swedeland Volunteer Fire Company, Upper Merion Township in Montgomery County, PA, has taken delivery of a 2016 E-ONE Cyclone II Long Cab HP100 rear-mounted aerial.

In Quarters: Burleson, TX Fire Station 1


IL Combination Station is Packed with Innovations


Apparatus Supplement: Preventive Maintenance
Michael Adams offers tips for setting up a preventive maintenance program at your department.

GA Firefighters Revive Sergeant After Incident
Macon-Bibb County Firefighters Tyler May and Michael Alston are credited with the save.

MA Crews Make Aggressive Attack at Bagel Shop
Historic downtown Newburyport was the scene of a four-alarm fire.

New Cameras Keep Watch on Western Wildfires
A growing network of cameras installed on forested mountaintops assists in early detection of wildfires.

Three Missing After Trains Collide, Burn in Texas
The trains erupted into a fireball near Panhandle.

Fireworks Laws Changing in Some NY Counties


MA Residents Face Charges for Explosives


Terror, Chaos Heard in 911 Calls from Victims in Pulse Nightclub
Dispatchers heard screams, shooting and moaning in the background of the calls.

Arson Suspected in 17 House Fires on Detroit's East Side
Occupied and vacant houses were hit beginning at 8 p.m. Monday.

Adrenaline Challenge Coins Makes FDNY Commemorative Coins
Adrenaline Challenge Coins is honored to have been commissioned to create the FDNY's 9-11 15th Anniversary commemorative coin along with other special edition FDNY coins.

Long Island Riptide Rescue Successful


Deadly CA Fire 10 Percent Contained


PA Deputy Chief Stricken in May, Dies of CVA
Garrettford-Drexel Hill Deputy Chief Michael Morgan. 48, died June 26.

Two Freight Trains Collide in Texas


Study Underway to Determine Impact of Training Fires on Crews
Tests are being run to understand how training impacts a firefighter's body and health.

Rancho Cucamonga, CA, Gets New Tiller Aerial
The Rancho Cucamonga, CA, Fire Protection District, has taken delivery of a tractor-drawn aerial built by Rosenbauer.

Driver Gets 27 Months for Crash That Left IN Firefighter Disabled
South Bend Firefighter Mike Kowalski is in a nursing home unable to care for himself.

Apparatus Supplement: Having the Vision for Positioning
The authors explain the importance of proper positioning on scene.

Mother, Son Killed in OH Fire


FL Firefighters, Researchers Team up to Study Cancer
Miami's Sylvester Cancer Center is expanding the program to include more firefighters.

OH Dept. Tosses Test for Promotions
Akron firefighters will be promoted based on education and seniority.

Angry Residents Lash out at CA Firefighters
South Lake residents accuse firefighters for saving wealthier communities.