FY14 Call Stats
Fire
EMS
Total
Jul-13
74
137
211
Aug-13
58
144
202
Sep-13
79
135
214
Oct-13
88
136
224
Nov-13
78
112
190
Dec-13
92
115
207
Jan-14
57
92
149
Feb-14
75
63
138
Mar-14
80
121
201
Apr-14
77
151
228
May-14
95
151
246
Jun-14
65
130
195
Total
918
1487
2405
FY14 Apparatus Call Stats
Engine 22
197
Engine 23
216
Engine 24
130
Tanker 2
116
Squad 2
367
AMB 27
699
AMB 28
953
FY14 Incidents
Fires
155
Gas Leaks
26
Assist EMS
96
MVA's
106
Extrications
14
Past Call Stats
FY
Fire
EMS
Total
2014
918
1487
2405
2013
975
1775
2475
2012
990
1545
2645
2011
912
1489
2401
2010
918
1540
2458
2009
947
1653
2600
2008
1006
1639
2645
2007
1010
1465
2475
Web Counters
Website Visitors
Since
January 1, 2012

Visitors Today
Mar 01, 2015

Use of Website Material:
Duplication of text, photos, or any other content on this website is prohibited without permission of HVFDEMS. If you have questions, please contact us at info@hvfdems.org
Hughesville Volunteer Fire Department Upcoming Events
National Weather Service Alerts for Charles County, MD

BASKET BINGO
**Filled Genuine Longaberger Baskets**
Sunday, March 8th
Doors open at 1 pm
Games start at 2 pm
Admission $25, Special Games for $1
See the Flyer for more details!
Members Conduct Ice Rescue Training

Firefighter/EMT-B Matthew Weschler, February 26

On the night of February 26 2015 at 19:00, Company 2 members headed to the Hughesville Pond for Ice Rescue Training. Members utilized our Oceanid Rapid Deployment Craft, Mustang Ice Commander Suits, and various other safety devices to practice necessary skills for ice rescue. Evolutions were done on ice depth ranging from 3 inches to less than a inch and open water.

Attached are photos of training ... (Full Story & Photos)

Bridgett Lane - Structure Fire

HVFDEMS, November 01

At 1735 Hours on Saturday November 1st, Squad 2 and Tanker 2, along with multiple surrounding companies, responded to a reported structure fire located on Bridgett Lane in Laplata, MD. Squad 2 arrived on location first and immediately initiated fire attack with Squad 2's pre-connected 200ft 1 3/4" attack line in an effort to knock down and slow the growth of the fire in the home until an engine ... (Full Story & Photos)

Mutual Aid Motor Vehicle Collision

HVFDEMS PIO, July 22

On July 19, 2014 around 4:51 pm, units from Hughesville Fire and EMS were alerted to the intersection of Mohawk Drive and Three Notch Road for a reported Motor Vehicle Collision. Squad 2 and the Paramedic Ambulance 28 arrived to find a single vehicle overturned just south of the intersection into St. Mary's County. Upon arrival, the driver of the vehicle was treated and transported for routine evaluation ... (Full Story & Photos)


Solomons Island Hosts 67th Annual Parade

HVFD PIO, April 27

This weekend, the Southern Maryland Volunteer Fireman's Association celebrated their 67th Annual Convention and Parade. The convention and parade mark the changing of the President of the Association for the upcoming year. The weekend was hosted by Solomons Island and Dunkirk Volunteer Fire Department of Calvert County.

The parade ventured through Solomons Island today, where Hughesville Volunteers ... (Full Story & Photos)

Reflective 911 Address Signs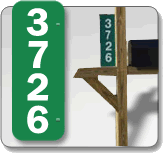 The reflective address signs clearly mark your address for all emergency personnel to identify easily both day and night. Made of the same tough materials as road signs these home address signs are so reflective in the dark that ambulance or fire crews don't have to struggle to read your address at night. Help us help you! Order one today $20.00 installed.
To order simply fill out the online order form print it and mail it back to to us OR you can email your order to signs@hvfdems.org and someone will be in contact with you.
Drill and Business Meeting Excuse Request Form
Sign Our Guestbook
Charles County Fire/EMS/Police Scanner
Hospital Status