FY14 Call Stats
Fire
EMS
Total
Jul-13
74
137
211
Aug-13
58
144
202
Sep-13
79
135
214
Oct-13
88
136
224
Nov-13
78
112
190
Dec-13
92
115
207
Jan-14
57
92
149
Feb-14
75
63
138
Mar-14
80
121
201
Apr-14
77
151
228
May-14
95
151
246
Jun-14
65
130
195
Total
918
1487
2405
FY14 Apparatus Call Stats
Engine 22
197
Engine 23
216
Engine 24
130
Tanker 2
116
Squad 2
367
AMB 27
699
AMB 28
953
FY14 Incidents
Fires
155
Gas Leaks
26
Assist EMS
96
MVA's
106
Extrications
14
Past Call Stats
FY
Fire
EMS
Total
2014
918
1487
2405
2013
975
1775
2475
2012
990
1545
2645
2011
912
1489
2401
2010
918
1540
2458
2009
947
1653
2600
2008
1006
1639
2645
2007
1010
1465
2475
Web Counters
Website Visitors
Since
January 1, 2012

Visitors Today
Jun 24, 2017

Use of Website Material:
Duplication of text, photos, or any other content on this website is prohibited without permission of HVFDEMS. If you have questions, please contact us at info@hvfdems.org
Hughesville Volunteer Fire Department Upcoming Events

Anyone with questions or interested in making an offer, should contact
Captain Matthew Weschler at 240-320-4843 or mweschler@hvfdems.org.
---
Adopt A Senior (&Family)
A local food drive supported by the volunteer Fire Departments within Charles County. Members of the Hughesville Volunteer Fire Department and Rescue Squad adopted two local families during this holiday season. For full details and pictures, see the story below.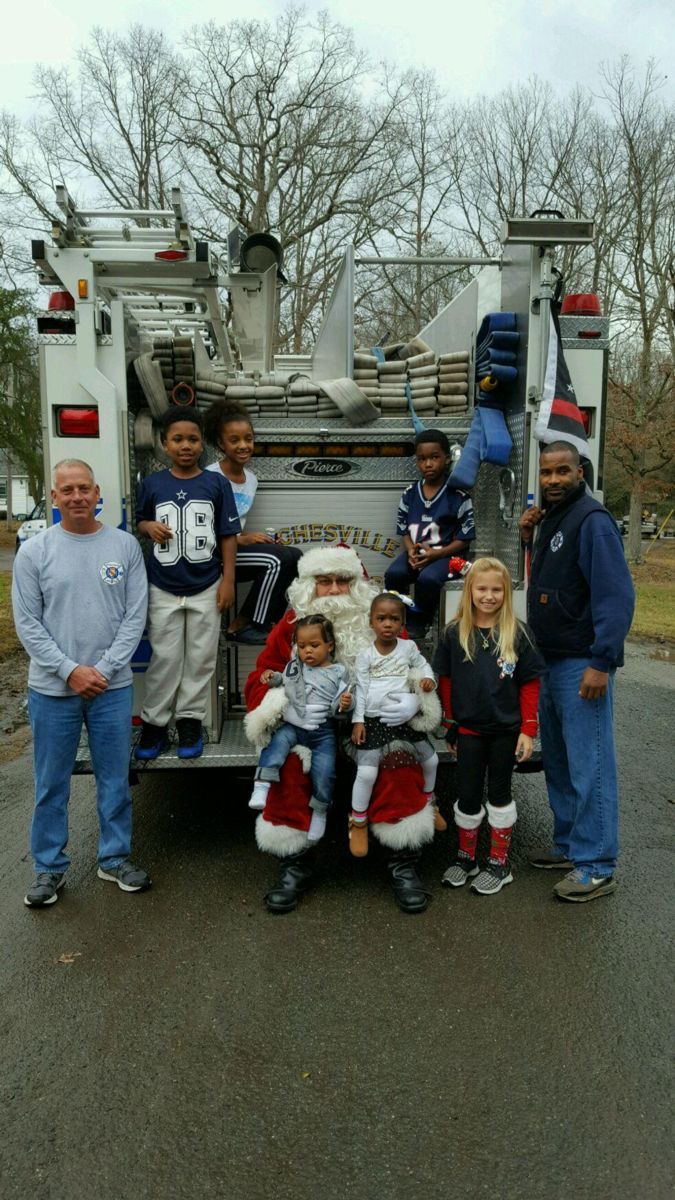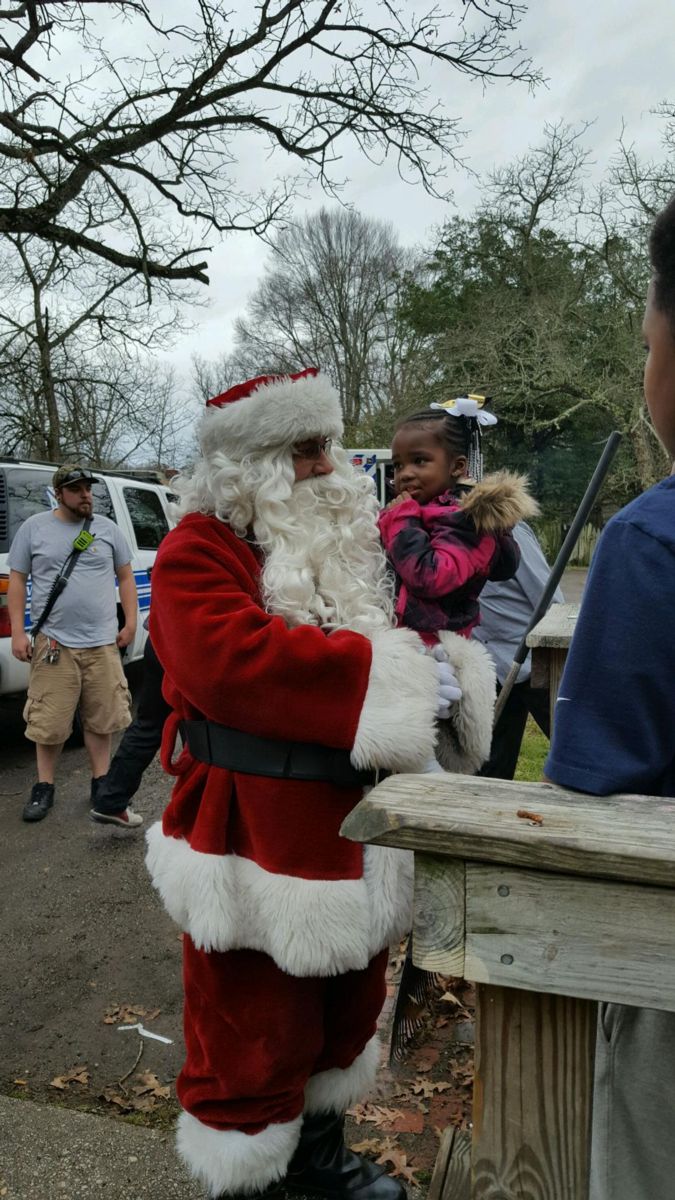 Hughesville Volunteers Support Local Families

HVFDPIO, December 22

On Saturday, December 17th members of the Hughesville Volunteer Fire Department and Rescue Squad participated in a county wide program called "Adopt a Senior". This program allowed the members to give back to the community by providing ready to eat meals within the Hughesville first due. Crew members grocery shopped, packed and delivered the baskets of food, along with Santa, to two different households. ... (Full Story & Photos)



Zavion on Hughesville's Engine at National Night Out at Malcolm Elementary, 2015

A Special Tribute for a Special Little Boy

PIO Caryn McMahon, October 21

Today, the Hughesville Volunteer Fire Department and Rescue Squad was privledged and honored to pay a special tribute to Zavion Atkins, who unfortunately passed during a first due house fire last week. Zavion had a passion for trucks and firetrucks. Firefighters recalled Zavion's smile and love for fire trucks at local fire prevention events, including National Night Out and school vists during Fire ... (Full Story & Photos)


Vehicle Accident with Confirmed Entrapment

Firefighter/EMT-B Kyle Compton, October 18

In the morning hours of Sunday, 10/18/15, the day of our open house, Company 2 and surrounding stations were alerted for a Moter Vehicle Accident with entrapment on Prince Frederick Rd (RT231) in the area of Goode Road. Squad 2 arrived on scene first and confirmed a rollover collision involving at least two vehicles with one person trapped. Squad 2's crew went to work stabilizing and extricating the ... (Full Story & Photos)

First Due Fatal Fire

Firefighter/EMT-B Kyle Compton, October 14

Early in the morning on October 14, 2015 at 0035 hours, Company 2 along with surrounding stations were alerted to respond to a single family house fire. During the response, units were advised of subjects trapped in the house. Engine 22 and Tanker 2 responded on dispatch. Special Ops Chief 17A arrived on scene first and advised incoming units of a single story house with fire showing, and confirmed ... (Full Story)




Accident with Reported Entrapment

Firefighter/EMT-B Kyle Compton, October 13

On 10/13/15, in the heat of the morning commute, Company 2 was alerted to a Motor Vehicle Accident with Entrapment. Units arrived on scene to find no one trapped, but had multiple patients and limited access to some of the patients. Squad 2 established the Leonardtown Road command and went to work helping Paramedic Ambulance 27 with the highest priority patients. Multiple additional ambulances were ... (Full Story & Photos)

Reflective 911 Address Signs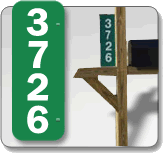 The reflective address signs clearly mark your address for all emergency personnel to identify easily both day and night. Made of the same tough materials as road signs these home address signs are so reflective in the dark that ambulance or fire crews don't have to struggle to read your address at night. Help us help you! Order one today $20.00 installed.
To order simply fill out the online order form print it and mail it back to to us OR you can email your order to signs@hvfdems.org and someone will be in contact with you.
Drill and Business Meeting Excuse Request Form
Sign Our Guestbook
Charles County Fire/EMS/Police Scanner
Hospital Status
National Fire News
Leadership Lessons: Enjoy the Ride
Steven Gillespie explains that the the ups and downs of the journey can have a significant impact on our job and personal relationships.

Eight FDNY Firefighters Hurt in Four-Alarm Fire in the Bronx
Eight firefighters were hurt, one seriously in a fire in the Bronx section of New York City. One civilian was also hurt.

Faulty Refrigerator Caused London's Grenfell Tower Fire
The Grenfell Tower fire in London started in a fridge freezer, and outside cladding failed safety tests, police say.

CA Ambulance Crew Contradicts Response Time to Aid Stricken Attorney
The Hall ambulance crew says it got to a collapsed runner in 12 minutes, not 40 minutes as reported by a witness.

After 40 Years in the Job, SC Chief Forced to Retire Early
A decision by the Glendale Fire commissioners to force the chief to retire has created department upheaval.

ME Man Dies Instantly Making Explosives to Remove Tree Stumps
The 67-year-old Lincoln man had been experimenting with explosives in his basement for months.

One Hurt after Miami Fire Rescue Truck Collides with Car, Building
A Miami Fire Rescue vehicle responding to a call collided with a sedan that apparently turned into its path.

ACLU Joins Ex NH Firefighter's Suit over Facebook Comments
It started as a spat on a Facebook page over posting information heard on Farmington's emergency channel.

Hot Shots 6/17
Firehouse presents recent fires from around the country

Toyne Celebrates 75th Anniversary as Fire Apparatus Builder


Detroit EMTs Get Largest Raise in Division's History
Detroit's EMS Division is the last public safety group to get a raise since the city promised all responders will see an increase in pay.

X-Tinguish FST -- Fire Suppression Tool


FDNY Members Raise Money to Attend TX Boy's Funeral
FDNY firefighters are trying to fly as many members as they can to honor five-year-old River Lawrence.

Charging Hoverboard Sparks Fire, Displaces FL Family
A Riviera Beach family was displaced from their home after a charging hoverboard sparked a fire.

Pumper with Full Response Crew Cab Delivered to Hollandale, WI
The Hollandale, WI, Fire District has recently taken delivery of a pumper/tanker built by Custom Fire Apparatus.

TX Firefighters Walk Out over Chief Being Let Go
After their chief was let go, the entire Wills Point volunteer fire department walked off in protest.

Truck Fire, Explosion Nearly Destroys NV Apartments
Cell phone video shows a truck engulfed in flames right next to a Las Vegas apartment building.

FDNY Rescues Three Trapped Construction Workers
New York City firefighters rescued three construction workers in Queens after a structural collapse.


Michael Accardo III of the St. Tammany Fire District 9 has been selected as the winner of the 2017 VCOS Training Officer Recognition Award by TargetSolutions.

Southern CA Firefighters Pull in $250K in Overtime
The list of California's highest-earning public employees for 2016 includes some first responders.

CA Wildfire Threat Grows Even as Heat Wave Eases
Record temperatures in California are easing, but the risk of wildfire was expected to grow Thursday.

Concerns Raised About NM Brush Fire Response
A Farmington family is questioning why firefighters took nearly an hour to respond to the blaze.

Rain Quells AZ Wildfire that Destroyed Four Homes
A storm rolled into Sonoita and helped firefighters with a blaze that swept through a residential area.

TN Firefighters Endangered by Erratic 911 System
A poorly performing computer program in Knox County is placing firefighters and police in danger.

CA City Averts Firefighter Layoffs in New Budget
Redding City Council approved the fire chief's request to avoid cutting an already thin department.