Past Call Stats
FY
Fire
EMS
Total
2018
2017
2016
2015
2014
918
1487
2405
2013
975
1775
2475
2012
990
1545
2645
2011
912
1489
2401
2010
918
1540
2458
2009
947
1653
2600
2008
1006
1639
2645
2007
1010
1465
2475
Web Counters
Website Visitors
Since
January 1, 2012

Visitors Today
Aug 10, 2020

Use of Website Material:
Duplication of text, photos, or any other content on this website is prohibited without permission of HVFDEMS. If you have questions, please contact us at info@hvfdems.org
Hughesville Volunteer Fire Department Upcoming Events
WE ARE NOW A PART OF

Helping your local volunteers has never been easier!
Use the following link:
OR
1. Use www.smile.amazon.com when making purchases
2. Identify "Hughesville Vol Fire Dept and Resue Squad Inc" of Maryland as your charity
3. A percentage of your purchases will support your local volunteers!
WE THANK YOU FOR YOUR CONTINUED SUPPORT!
Occupied Vehicle Rescue

Firefighter Randy Green, August 04

On August 4, 2020 at approximately 7:30am the Hughesville Volunteer Fire Department was alerted to an occupied vehicle stuck in high standing water in the 5200 block of Gallant Green Road. Rescue Squad 2, Engine 22, Parmedic Ambulance 28, Chief 2 and Chief 2A arrived on scene and observed a vehicle with water just below the door handle and approximately 75 feet from the dry hard surface. The members ... (Full Story & Photos)


Successful Water Rescue at Charles County Line

HVFDEMS PIO, August 04

As reported by the Charles County Volunteer Fire and EMS Associations:

At 8:47 a.m. this morning, Charles County 911 center received calls advising two vehicles were swept from the roadway on Prince Frederick Road at Swanson Creek on the Charles/Prince George's County line. 49 members including our Special Operations Division, Dive/Rescue Team, and mutual aid resources from PGFD responded to the ... (Full Story & Photos)



Photo courtesy of Fox5 DC


MVC Rollover with Ejection

Firefighter Randy Green, August 01

On Saturday August 1, 2020 at approximately 6:45am. The Hughesville Volunteer Fire Department was alerted for a Motor Vehicle Collision in the area of Olivers Shop Road near Fox Den Place with an occupant being ejected from the vehicle. While Squad 2 was approaching the scene, Charles County Fire Dispatch advised the Charles County Sheriff's Office was on scene and the single occupant was able to ... (Full Story & Photos)

Structure Fire Single Family Fatality

Firefighter Randy Green, July 23

On Thursday, July 23, 2020, just before 7:00 a.m, Engine 22 from the Hugheville Volunteer Fire Department was requested for Mutual Aide to the 3300 block of Hunting Creek in Calvert County as the forth due Engine for a reported house on fire.

Crews arrived on the scene to find a one-story residence fully engulfed in flames. Upon a full walk around the residence, firefighters reported the house was ... (Full Story & Photos)

MVC Extrication

Firefighter Randy Green, July 20

On July 20, 2020 at approximately 1100 hours, St. Mary's County alerted the Hughesville Volunteer Fire Department Squad 2 and Paramedic Ambulance to respond to a serious Motor Vehicle Accident at the intersection of Three Notch Road and Mechanicsville Road involving a Commercial Vehicle with possible entrapment. Mechanicsville Volunteer Rescue Squad 2 arrived on scene with a dump truck overturned ... (Full Story & Photos)

Reflective 911 Address Signs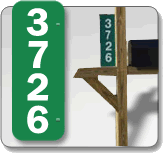 The reflective address signs clearly mark your address for all emergency personnel to identify easily both day and night. Made of the same tough materials as road signs these home address signs are so reflective in the dark that ambulance or fire crews don't have to struggle to read your address at night. Help us help you! Order one today $20.00 installed.
To order simply fill out the online order form print it and mail it back to to us OR you can email your order to signs@hvfdems.org and someone will be in contact with you.
Drill and Business Meeting Excuse Request Form
Sign Our Guestbook
Charles County Fire/EMS/Police Scanner
Hospital Status