FY14 Call Stats
Fire
EMS
Total
Jul-13
74
137
211
Aug-13
58
144
202
Sep-13
79
135
214
Oct-13
88
136
224
Nov-13
78
112
190
Dec-13
92
115
207
Jan-14
57
92
149
Feb-14
75
63
138
Mar-14
80
121
201
Apr-14
77
151
228
May-14
95
151
246
Jun-14
65
130
195
Total
918
1487
2405
FY14 Apparatus Call Stats
Engine 22
197
Engine 23
216
Engine 24
130
Tanker 2
116
Squad 2
367
AMB 27
699
AMB 28
953
FY14 Incidents
Fires
155
Gas Leaks
26
Assist EMS
96
MVA's
106
Extrications
14
Past Call Stats
FY
Fire
EMS
Total
2014
918
1487
2405
2013
975
1775
2475
2012
990
1545
2645
2011
912
1489
2401
2010
918
1540
2458
2009
947
1653
2600
2008
1006
1639
2645
2007
1010
1465
2475
Web Counters
Website Visitors
Since
January 1, 2012

Visitors Today
May 06, 2016

Use of Website Material:
Duplication of text, photos, or any other content on this website is prohibited without permission of HVFDEMS. If you have questions, please contact us at info@hvfdems.org
Hughesville Volunteer Fire Department Upcoming Events
A Special Tribute for a Special Little Boy

PIO Caryn McMahon, October 21

Today, the Hughesville Volunteer Fire Department and Rescue Squad was privledged and honored to pay a special tribute to Zavion Atkins, who unfortunately passed during a first due house fire last week. Zavion had a passion for trucks and firetrucks. Firefighters recalled Zavion's smile and love for fire trucks at local fire prevention events, including National Night Out and school vists during Fire ... (Full Story & Photos)



Zavion on Hughesville's Engine at National Night Out at Malcolm Elementary, 2015


Vehicle Accident with Confirmed Entrapment

Firefighter/EMT-B Kyle Compton, October 18

In the morning hours of Sunday, 10/18/15, the day of our open house, Company 2 and surrounding stations were alerted for a Moter Vehicle Accident with entrapment on Prince Frederick Rd (RT231) in the area of Goode Road. Squad 2 arrived on scene first and confirmed a rollover collision involving at least two vehicles with one person trapped. Squad 2's crew went to work stabilizing and extricating the ... (Full Story & Photos)

First Due Fatal Fire

Firefighter/EMT-B Kyle Compton, October 14

Early in the morning on October 14, 2015 at 0035 hours, Company 2 along with surrounding stations were alerted to respond to a single family house fire. During the response, units were advised of subjects trapped in the house. Engine 22 and Tanker 2 responded on dispatch. Special Ops Chief 17A arrived on scene first and advised incoming units of a single story house with fire showing, and confirmed ... (Full Story)




Accident with Reported Entrapment

Firefighter/EMT-B Kyle Compton, October 13

On 10/13/15, in the heat of the morning commute, Company 2 was alerted to a Motor Vehicle Accident with Entrapment. Units arrived on scene to find no one trapped, but had multiple patients and limited access to some of the patients. Squad 2 established the Leonardtown Road command and went to work helping Paramedic Ambulance 27 with the highest priority patients. Multiple additional ambulances were ... (Full Story & Photos)


Structure Fire In Waldorf

Firefighter/EMT-B Kyle Compton, April 22

In the evening hours of April 20th, Company 2 was alerted to respond to a reported house fire in Waldorf, Rescue Squad 2 responded with total staffing of four personnel. The caller advised the structure had been struck by lightning and units from Waldorf VFD (Company 3) arrived with visible smoke and fire. Rescue Squad 2 arrived as the first due special service, and assisted in laddering the structure ... (Full Story & Photos)

Reflective 911 Address Signs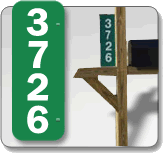 The reflective address signs clearly mark your address for all emergency personnel to identify easily both day and night. Made of the same tough materials as road signs these home address signs are so reflective in the dark that ambulance or fire crews don't have to struggle to read your address at night. Help us help you! Order one today $20.00 installed.
To order simply fill out the online order form print it and mail it back to to us OR you can email your order to signs@hvfdems.org and someone will be in contact with you.
Drill and Business Meeting Excuse Request Form
Sign Our Guestbook
Charles County Fire/EMS/Police Scanner
Hospital Status
National Fire News
Rainelle, WV, Vol. Firefighters Get New Aerial
The members of the Rainelle, WV, Volunteer Fire Department has taken delivery of a custom, side-mount pump 78-foot Viper aerial, built by Rosenbauer America.

The Kitchen Table Perspective: Death by Fire Should Matter
Daniel Byrne illustrates why death by fire seems acceptable and car crashes spark outrage then change.

Fire and Life Safety are the Focus at Frisco Fire Safety Town
Students in Frisco have a unique opportunity to learn about severe weather, bicycle safety, fire prevention and home hazards.

Smoke Alarms Alert CA Family to Suspicious Fire
Smoke alarms sounded at 1:40 a.m. as fire erupted in the garage of a Ladera Ranch home.

Photos: Frisco Fire Safety Town
The Frisco, TX, Fire Department operates Frisco Fire Safety Town, which provides education on fire and life safety.

Woman Rescued Six Days After Kenyan Bldg. Collapse


Houston Business Hit by Fire, Explosions
Aerial footage shows thick, black smoke and multiple explosions from a fire at a Houston business.

Houston Firefighters Battling Four-Alarmer
Fire officers were trying to determine what hazardous materials may be involved.

Nipissing Township, Ontario, Canada Gets New Mini-Pumper
The Nipissing Township Fire Department in Ontario Canada has taken delivery of an all-new HME MiniEvo mini-pumper

NM Chief, Deputies Suspended Over Racy Photos


RI Crews Tackle House Fire
A second alarm was sounded for additional manpower, Tiverton fire officers said.


Martha Ellis tackles the difficult topic of gender disparity in the fire service, arguing that focusing on differences only hurts both genders.

NH Firefighters Reach out to Addicts with 'Safe Station'
When an addict arrives, the company will be taken out of service temporarily to deal with the situation.

Manchester, NH Opens 'Safe Station' Program
Addicts can walk into any fire station day or night, and they will get help, and the company will be taken out of service.

Plans for Joint Idaho-Airport Fire Station Crash
The Lewiston-Nez Perce County Regional Airport board said they'll build their own firehouse.

Destructive Wildfire Continues to Spread in Alberta
The fire has destroyed at least 1,600 structures.

Body Found in Ruins of RI House
Providence firefighters found the body on the second floor.

Arsons Probed on TX University Campus
Texas Tech police were investigating two recent incidents.

Ex-IL Cop Escapes Jail Time for Arson
The retired Lake Zurich officer set fire to trash bins

Man Catches Boston FF's Mom
The firefighter was on duty when he heard his address, and a woman had jumped.

Boston Firefighter's Mom Jumps From Blaze into Man's Arms
The on-duty firefighter heard it was a working fire, and that an elderly woman had jumped.

NY Firefighter Dies After Emergency Response
Sag Harbor FirefighterTheodore A. Stafford, 73, died May 2.

FL Medics to Test Breath to Detect Sepsis
Orange County paramedics are among the first in the nation to create and use an alert system for sepsis.

WHP Trainingtowers Announces New Modular Fire Training Simulator
WHP Trainingtowers announces the release of the patent pending modular fire training simulator, Modx, the first alternative to containerized training units.

Mistaken Tweet Says SC FF/Medic Drafted by Raiders
Connor Cook informed the team he wasn't the one from MSU. "Sorry y'all."