FY14 Call Stats
Fire
EMS
Total
Jul-13
74
137
211
Aug-13
58
144
202
Sep-13
79
135
214
Oct-13
88
136
224
Nov-13
78
112
190
Dec-13
92
115
207
Jan-14
57
92
149
Feb-14
75
63
138
Mar-14
80
121
201
Apr-14
77
151
228
May-14
95
151
246
Jun-14
65
130
195
Total
918
1487
2405
FY14 Apparatus Call Stats
Engine 22
197
Engine 23
216
Engine 24
130
Tanker 2
116
Squad 2
367
AMB 27
699
AMB 28
953
FY14 Incidents
Fires
155
Gas Leaks
26
Assist EMS
96
MVA's
106
Extrications
14
Past Call Stats
FY
Fire
EMS
Total
2014
918
1487
2405
2013
975
1775
2475
2012
990
1545
2645
2011
912
1489
2401
2010
918
1540
2458
2009
947
1653
2600
2008
1006
1639
2645
2007
1010
1465
2475
Web Counters
Website Visitors
Since
January 1, 2012

Visitors Today
Jan 25, 2015

Use of Website Material:
Duplication of text, photos, or any other content on this website is prohibited without permission of HVFDEMS. If you have questions, please contact us at info@hvfdems.org
Hughesville Volunteer Fire Department Upcoming Events
Bridgett Lane - Structure Fire

HVFDEMS, November 01

At 1735 Hours on Saturday November 1st, Squad 2 and Tanker 2, along with multiple surrounding companies, responded to a reported structure fire located on Bridgett Lane in Laplata, MD. Squad 2 arrived on location first and immediately initiated fire attack with Squad 2's pre-connected 200ft 1 3/4" attack line in an effort to knock down and slow the growth of the fire in the home until an engine ... (Full Story & Photos)

Mutual Aid Motor Vehicle Collision

HVFDEMS PIO, July 22

On July 19, 2014 around 4:51 pm, units from Hughesville Fire and EMS were alerted to the intersection of Mohawk Drive and Three Notch Road for a reported Motor Vehicle Collision. Squad 2 and the Paramedic Ambulance 28 arrived to find a single vehicle overturned just south of the intersection into St. Mary's County. Upon arrival, the driver of the vehicle was treated and transported for routine evaluation ... (Full Story & Photos)


Solomons Island Hosts 67th Annual Parade

HVFD PIO, April 27

This weekend, the Southern Maryland Volunteer Fireman's Association celebrated their 67th Annual Convention and Parade. The convention and parade mark the changing of the President of the Association for the upcoming year. The weekend was hosted by Solomons Island and Dunkirk Volunteer Fire Department of Calvert County.

The parade ventured through Solomons Island today, where Hughesville Volunteers ... (Full Story & Photos)

Working House Fire in Waldorf

Firefighter/EMT-B William Jones, April 14

At 0453 hrs, Hughesville volunteers were alerted to 2906 Henry Court in Waldorf Company 3's first due for a reported house fire. Chief 3 arrived on scene with a two story single family dwelling fully involved with fire. Engine 22 arrived 4th on the scene and was instructed to hit a hydrant and pull a hose line to the 'Charlie' side of the residence. The fire was placed under control by several surrounding ... (Full Story & Photos)

Reflective 911 Address Signs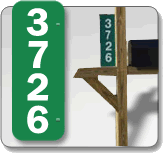 The reflective address signs clearly mark your address for all emergency personnel to identify easily both day and night. Made of the same tough materials as road signs these home address signs are so reflective in the dark that ambulance or fire crews don't have to struggle to read your address at night. Help us help you! Order one today $20.00 installed.
To order simply fill out the online order form print it and mail it back to to us OR you can email your order to signs@hvfdems.org and someone will be in contact with you.
Drill and Business Meeting Excuse Request Form
Sign Our Guestbook
Charles County Fire/EMS/Police Scanner
Hospital Status
National Fire News
Sixth Victim of Deadly Md. Mansion Fire Not Yet Found
After a week of sifting through Debris, officials have located five bodies and the sixth is unaccounted for.

S.C. Firefighter Hurt When S.C. Apparatus Rolls
The driver of the Columbia fire truck was injured when the truck went off the road and rolled over.

Calif. Church Thanks Firefighters, Police
First responders honored during annual Men of Courage Breakfast at Redlands church.

Water Shuttled to Pa. Warehouse Fire Scene
More than a dozen fire companies were called to a fire at a construction warehouse in Findlay.

Mass. Fire Spreads to Two Homes
Icy conditions hampered Chelsea firefighters at the three-alarm fire.

Blaze that Devastated Pa. Buildings Called Arson
Police say that the man was hearing voices when he set a fire in his Homestead apartment that spread to several buildings.

Man Admits to Setting Blaze that Damaged Several Pa. Buildings
A resident of a Homestead, Pa., apartment told police that he set a seven-alarm fire that destroyed several buildings.

Toledo Firefighters Still Gripping with Their Loss
Toledo firefighters James Dickman and Stephen Machcinski's died a year ago Monday in an alleged arson fire.

N.D. Fire Departments Expect Hiring Challenges
As the Grand Forks Fire Department works to hire 12 new firefighters, officials expect recruitment challenges amid a growing need for firefighters across North Dakota.

Transition in Ambulance Standards Can Be Confusing
A lot is changing in the world of ambulance standards and EMS providers are facing confusing and conflicting information about what ambulances need and how they should be built.

Iowa Lawmaker Wants to Reimburse Firefighters For Training
Congressman Dave Loebeck stopped by the West Burlington Fire Department Friday afternoon to discuss new legislation that would create a tax deduction for volunteer first responders, which includes firefighters.

Boy Saves Brothers From Ky. House Fire
A 13-year-old boy from Glasgow is being credited with his four younger brothers from a house fire that damaged the apartment fire.

Maine Fire Chief Says Alarm Averted Deadly Fire
A fire that damaged a Mechanic Street home early Saturday morning had similarities to one that killed six people in Portland in November, Rockland's fire chief said.

Kids Charged in Multi-Million Dollar S.C. Walmart Arson
A pair of juveniles have been charged in connection with a New Year's Eve fire at the Walmart in Columbia.

Ohio Teen Arrested For Stealing Fire Truck
A teen allegedly broke into the Rush Township Fire Department, stole a fire truck and drove through town with lights and sirens being pursed by police.

Mo. Congregation Tried to Help Man Who Burned It


Pa. Fire Marshal Ends Prison Fire Investigation
The state fire marshal probing the Northumberland County Prison fire has ended his active investigation but will not be releasing the building because he has not determined a cause.

Former Maine Firefighter Indicted in Arson
A former East Dixfield firefighter was indicted Friday, charged with torching the Countryfolk Music Theatre on Route 2 last year while he was a caretaker there.

N.C. Apartment Fire Displaces 20 People
A fire at Timber Hollow Apartments that displaced 15 adults and five children started in apartment A, according to the Greensboro Fire Department.

Maine Rescue Chief Out, Fire Chief Sworn In
Lebanon's rescue chief has resigned just days before a new fire chief is sworn in giving the town the opportunity to look at joining the two departments.

Calif. Firefighters Revive Man on Flight
Two Orange County firefighters are being credited with saving a man's life Friday morning after they revived him midair on a flight from John Wayne Airport to Houston.

Conn. Firefighter Charged With DUI Resigns
A firefighter who has a history of alcohol-related trouble and was arrested again on drunken driving charges Friday has resigned from the Hartford Fire Department.

Arrests Made in Mississippi 'Fire Cult'
Investigators believe a woman was bored working at a Clermont Volunteer Fire Department and began setting marsh fires and an abandoned structure and got others to join her.

Ohio Deputy Fire Chief, Clerk Held at Gunpoint
Toledo's deputy fire chief was in uniform, investigating a fire at a convenience store when a robber pointed a gun at the clerk and the deputy and demanded money.

Two Rescued from Pa. Six-alarm Fire
Several people were displaced as the fire destroyed three buildings and damaged two others.

Firefighter/Paramedic
The City of Monroe is accepting applications for future full-time firefighter/paramedic job vacancies.

Dealing with Difficult Deaths
Firefighters, law enforcement officers, emergency medical service personnel, healthcare providers, chaplains, and other clergy regularly encounter people who have died.

Safety Pad Experiences 120 Percent Growth in One Year
OPEN Incorporated, makers of the SafetyPAD Suite of software products, announced it witnessed a 120 percent customer growth since January 2014 with 98 percent of new clients selecting its SafetyPAD for Android solution.

Report: LA Hiring Practices Need Overhaul
Nearly a third of the last class had relatives on the job.

Photo Story: Downed Power Line Hampers Oregon Crews
Portland firefighters found heavy fire from the 2 1/2-story home and began attacking the fire.