FY14 Call Stats
Fire
EMS
Total
Jul-13
74
137
211
Aug-13
58
144
202
Sep-13
79
135
214
Oct-13
88
136
224
Nov-13
78
112
190
Dec-13
92
115
207
Jan-14
57
92
149
Feb-14
75
63
138
Mar-14
80
121
201
Apr-14
77
151
228
May-14
95
151
246
Jun-14
65
130
195
Total
918
1487
2405
FY14 Apparatus Call Stats
Engine 22
197
Engine 23
216
Engine 24
130
Tanker 2
116
Squad 2
367
AMB 27
699
AMB 28
953
FY14 Incidents
Fires
155
Gas Leaks
26
Assist EMS
96
MVA's
106
Extrications
14
Past Call Stats
FY
Fire
EMS
Total
2014
918
1487
2405
2013
975
1775
2475
2012
990
1545
2645
2011
912
1489
2401
2010
918
1540
2458
2009
947
1653
2600
2008
1006
1639
2645
2007
1010
1465
2475
Web Counters
Website Visitors
Since
January 1, 2012

Visitors Today
Dec 11, 2016

Use of Website Material:
Duplication of text, photos, or any other content on this website is prohibited without permission of HVFDEMS. If you have questions, please contact us at info@hvfdems.org
Hughesville Volunteer Fire Department Upcoming Events
Pencil it on your Calendars..
Santa Claus is coming!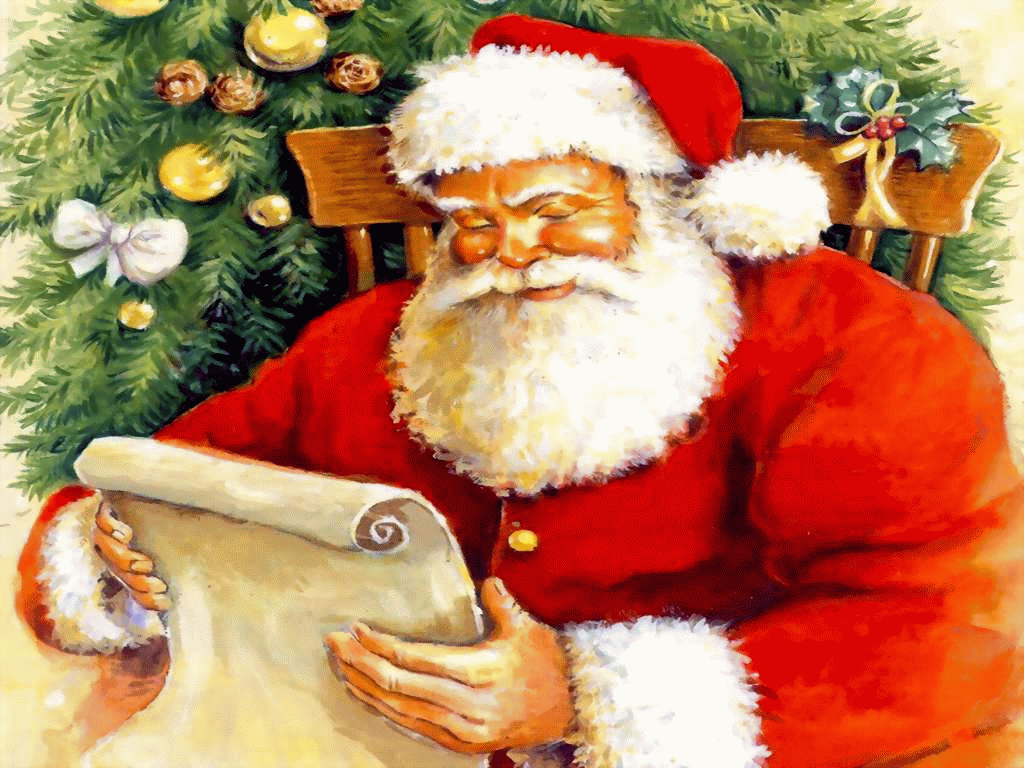 Join us on Saturday, December 10th from 12 - 2 pm for lunch with Santa while you enjoy crafts, raffles and Christmas spirit!
Lunch menu will be a hot dog OR chicken nuggets, chips, a cookie and a drink.
$10 for children
$5 for parents wishing to have lunch
AND, don't forget your camera!!
Santa has finalized his list! Look for Santa and his fire department family on the following dates. We will begin each night at 6 pm. All nights are pending weather and emergency calls for service. Please check the website for any updates or changes. We can't wait to see you all!
Saturday, December 10th

Sunday, December 11th

Monday, December 12th

Homeland Drive

Hughesville Manor Drive

Sunset Drive

Deborah Drive

Denise Lane

Westchester Drive

Langley Court

Herbert Road

Scout Camp Road

Oak Glen Drive

Wood Glen Drive

Juliette Low Lane

Alex Street

Dillon Court

Brookleigh Woods Lane

Marifield Court

Harvest Ridge Lane

Naylors Reserve Court

Swanson Creek Subdivision

Carriage Crossing Subdivision

Goode Road

Amberleigh Lane

Crescent Run Street

Grosstown Road

Sandy Bottom Court

Stoneleigh Court

Serenity Woods Lane

Cameron Ridge Road

Bell Ridge Court

Oaks Road (to county line)

Carrico Mill Lane

Independence Villeage

Traleigh Lane

Kent Drive

Carrico Knolls Subdivision

Arborview Subdivision

Poplar Street

Ash Drive

Pine Street

James Lee Drive

Lake Jameson Subdivision

Cracklingtown Road

Beverly Drive

Randall Drive

Cindy Lane

Bryantown Estates

Smallwood Drive

Wolfe Drive

Huckleberry Drive

Finn Court

Huckleberry Court

Hansons Reserve Subdivision

Edelen Drive

Edelen Road

Sunnyside Drive

Langley Road

Bryantown Drive

Edelen Estates

Friday, December 16th

Saturday, December 17th

Sunday, December 18th

Mount Eagle Lane

Bryan Meadows Lane

Clayton Road

Clayton Court

Woodmount Lane

Green Springs Street

Gallant Lane

Hoffman Road

Bassford Road

Raccoon Run Court

Robbers Roost Court

Calabash Court

Woodridge Drive

Woodridge Court

Goshawk Dourt

Notched Beak Court

Aquila Court

Paternoster Lane

Truman Manor Lane

Stowe Lane

Woodgate Place

Truman Manor Place

Truman Manor Lane

Celestial Lane

Plumage Lane

Burreed Court

Young Road

Jens Rest Place

Spikerush Court

Flatbill Court

Sorrell Ridge Lane

Christy Lane

Prescott Court

Humbolt Court

Collins Court

Lockwood Place

Hunters Harbor Lane

Stillwater Lane

Formosa Lane

Almond Sunset Lane

Ginger Root Lane

Celestial Lane

Beechnut Drive

Inheritance Drive

Woodlark Drive

Crowfoot Court

Sarah Court

Ladysmith Court

Wilkerson Road

Ridgeway Drive

Meandering Drive

Hilltop Drive

Creekside Drive
Printer Friendly Version Santa Run Schedule 2016
---
IT'S BACK.... GET YOUR TICKETS NOW!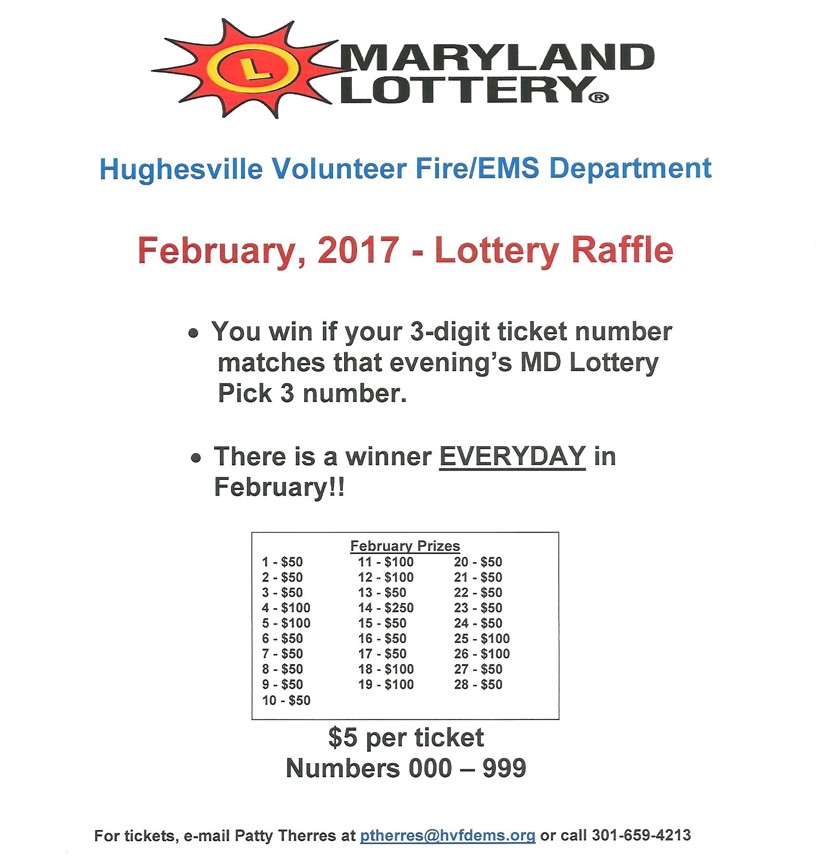 Zavion on Hughesville's Engine at National Night Out at Malcolm Elementary, 2015

A Special Tribute for a Special Little Boy

PIO Caryn McMahon, October 21

Today, the Hughesville Volunteer Fire Department and Rescue Squad was privledged and honored to pay a special tribute to Zavion Atkins, who unfortunately passed during a first due house fire last week. Zavion had a passion for trucks and firetrucks. Firefighters recalled Zavion's smile and love for fire trucks at local fire prevention events, including National Night Out and school vists during Fire ... (Full Story & Photos)


Vehicle Accident with Confirmed Entrapment

Firefighter/EMT-B Kyle Compton, October 18

In the morning hours of Sunday, 10/18/15, the day of our open house, Company 2 and surrounding stations were alerted for a Moter Vehicle Accident with entrapment on Prince Frederick Rd (RT231) in the area of Goode Road. Squad 2 arrived on scene first and confirmed a rollover collision involving at least two vehicles with one person trapped. Squad 2's crew went to work stabilizing and extricating the ... (Full Story & Photos)

First Due Fatal Fire

Firefighter/EMT-B Kyle Compton, October 14

Early in the morning on October 14, 2015 at 0035 hours, Company 2 along with surrounding stations were alerted to respond to a single family house fire. During the response, units were advised of subjects trapped in the house. Engine 22 and Tanker 2 responded on dispatch. Special Ops Chief 17A arrived on scene first and advised incoming units of a single story house with fire showing, and confirmed ... (Full Story)




Accident with Reported Entrapment

Firefighter/EMT-B Kyle Compton, October 13

On 10/13/15, in the heat of the morning commute, Company 2 was alerted to a Motor Vehicle Accident with Entrapment. Units arrived on scene to find no one trapped, but had multiple patients and limited access to some of the patients. Squad 2 established the Leonardtown Road command and went to work helping Paramedic Ambulance 27 with the highest priority patients. Multiple additional ambulances were ... (Full Story & Photos)


Structure Fire In Waldorf

Firefighter/EMT-B Kyle Compton, April 22

In the evening hours of April 20th, Company 2 was alerted to respond to a reported house fire in Waldorf, Rescue Squad 2 responded with total staffing of four personnel. The caller advised the structure had been struck by lightning and units from Waldorf VFD (Company 3) arrived with visible smoke and fire. Rescue Squad 2 arrived as the first due special service, and assisted in laddering the structure ... (Full Story & Photos)

Reflective 911 Address Signs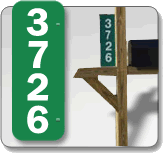 The reflective address signs clearly mark your address for all emergency personnel to identify easily both day and night. Made of the same tough materials as road signs these home address signs are so reflective in the dark that ambulance or fire crews don't have to struggle to read your address at night. Help us help you! Order one today $20.00 installed.
To order simply fill out the online order form print it and mail it back to to us OR you can email your order to signs@hvfdems.org and someone will be in contact with you.
Drill and Business Meeting Excuse Request Form
Sign Our Guestbook
Charles County Fire/EMS/Police Scanner
Hospital Status
National Fire News
McLaren Supercar Worth $300K Set on Fire in MD
State fire investigators say a high performance automobile was intentionally set on fire in Aberdeen.

Two-Alarm Fire in PA Hospitalizes Five
Five people were sent to the hospital for smoke inhalation after a two-alarm fire Saturday morning in Peach Bottom Township.

Fiery CA Street-Racing Crash Leaves Two Dead, One Badly Burned
Two people were killed and a third was seriously injured in a fiery street-racing crash in Anaheim that ended when one driver lost control of his vehicle.

Two More Children Die in a Baltimore House Fire
Two children died in a house fire early Saturday, less than a week after a young brother and sister died in a fire in East Baltimore.

Why FirstNet is Needed Yesterday, Today and Tomorrow
Mike Worrell says FirstNet plans to deliver the Network that public safety needs and has been waiting on for more than 15 years.

Man Arrested for Harassing OH Firefighters Before Shooting
Police say Cameron Dyer harassed Youngstown firefighters before they were shot at.

Rescue Made at WI House Fire
Milwaukee firefighters rescued one person from a house fire on the city's north side.

ME Firefighter Gets Leave Following Chief's Resignation
Lt. Mark Blaquiere was placed on leave after he worked to get Oxford's fire chief to resign.

IL EMT Changed Identity to Hide Violent Past
Michael Arquero had two names before he got his EMT license and was hired by an ambulance company.

St. Louis Firefighters Tackle Warehouse Fire
Dozens of St. Louis firefighters spent several hours working to contain the fire at a cement plant.

Fire Union Criticizes KY Dispatchers for Putting Callers on Hold
Lexington's fire union president filed a request to find out how many 911 calls are placed on hold.

MI Firefighter Dies After Responding to Call
Firefighter Thomas Gary Walker collapsed at home after responding to a call with the Otsego County FD.

Fire Training Certification Program Seeks New Courses
The Fire Training Certification Program has some exciting announcements to share.

New KIMTEK Website Targets Brush Truck Market
KIMTEK Corporation announced the launch of its new website dedicated to the needs of firefighting agencies using pick-ups and flatbed trucks for off-road wildland firefighting.

IN Firefighters Tackle Warehouse Fire
Indianapolis firefighters initially had reports of people trapped inside the burning warehouse, but officials said it was empty.

Fire Leaves Seven Injured in NYC
The Queens fire left a woman in critical condition. Three firefighters and three residents were also injured.

MA Firefighter Finds Cats Days Massive Blaze
Lt. Brian Casey found two cats in one of the dozen buildings damaged by a massive blaze in Cambridge.

Injuries Sustained in Rescue Forces TN Firefighter to Retire
Chattanooga Fire Lt. Vernon Lane was off-duty when he rescued two people from an apartment fire.

OH Union Wants Fire Officers to Carry Guns
The union for Youngstown firefighters wants captains to be armed and requested body armor for all crews.

Mineral Wells, WV, Rolls with New Quint
A Pierce Ascendant 107-foot heavy-duty aerial ladder quint is now in service with the Mineral Wells, WV, Volunteer Fire Department.

FL Firefighter's POV Stolen from Crash Scene
The firefighter was helping people at a crash scene in Century when he noticed his pickup was missing.

Two Children Die in TN Trailer Fire
Firefighters found the bodies of a boy, 2, and girl, 4, inside the home trailer in Drummonds.

Search Ends for Victims at Ghost Ship Fire Scene
The fire at Oakland's Ghost Ship was the deadliest fire in the U.S. in 13 years and left 36 dead.

Baltimore Fire Claims Two Boys
Four children were in the Baltimore rowhouse and two were able to escape the deadly fire.

OH Passes Firefighter Presumptive Cancer Legislation
Ohio lawmakers passed Senate Bill 27 to help firefighters battling cancer.