Past Call Stats
FY
Fire
EMS
Total
2018
2017
2016
2015
2014
918
1487
2405
2013
975
1775
2475
2012
990
1545
2645
2011
912
1489
2401
2010
918
1540
2458
2009
947
1653
2600
2008
1006
1639
2645
2007
1010
1465
2475
Web Counters
Website Visitors
Since
January 1, 2012

Visitors Today
Oct 24, 2020

Use of Website Material:
Duplication of text, photos, or any other content on this website is prohibited without permission of HVFDEMS. If you have questions, please contact us at info@hvfdems.org
Hughesville Volunteer Fire Department Upcoming Events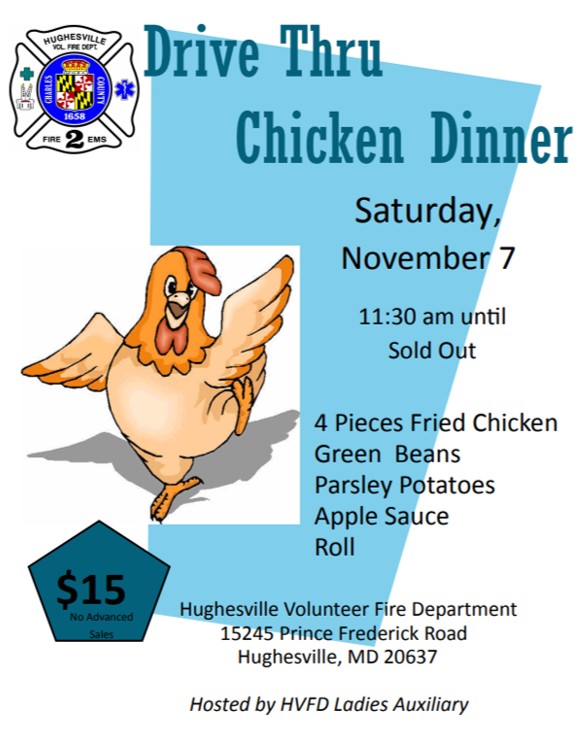 ---
WE ARE NOW A PART OF

Helping your local volunteers has never been easier!
Use the following link:
OR
1. Use www.smile.amazon.com when making purchases
2. Identify "Hughesville Vol Fire Dept and Resue Squad Inc" of Maryland as your charity
3. A percentage of your purchases will support your local volunteers!
WE THANK YOU FOR YOUR CONTINUED SUPPORT!
Garage Fire

Firefighter/EMT-B Brad Saunders, September 24

On September 24th at 11:08 PM Hughesville Volunteers along with surrounding companies were alerted to Fowler Brothers Place for the Garage Fire. Chief 2, Engine 22, Engine Tanker 2 and Paramedic Ambulance 28 made the response. Engine 22 arrived on scene to find 8an approximately 20 by 30 garage that was converted to a chicken coop fully involved. Crews pulled an attack line and extinguished the bulk ... (Full Story & Photos)

Shed Fire

Firefighter/EMT-B Brad Saunders, September 21

On September 21st at 1525 hours, Hughesville Volunteers were alerted to the 15000 Block of Oaks Road for a shed fire. Engine 22, Engine/Tanker 2, Squad 2, Engine 24, Paramedic Ambulance 28 and Ambulance 27 made the response.

Paramedic Ambulance 28 was first arriving with a working garage fire. Engine 22 arrived and laid out supply line from the end of the driveway and made the attack. Engine Tanker ... (Full Story & Photos)

Fatal motor vehicle collision

Hughesville Volunteers, September 09

On September 9th at 1256 hours, Hughesville volunteers were alerted to Poplar Hill Road in the area of Dr Samuel Mudd Road in Waldorf for the motor vehicle collision with entrapment. Waldorf VFD arrived to find a two vehicle collision with multiple patients trapped. Squad 2 and Paramedic Ambulance 28 responded. Squad 2 arrived on scene and assisted with extrication of the patients while Paramedic ... (Full Story)




Single Family House Fire

Firefighter/EMT-B Brad Saunders, September 08

On September 8th at 0232 hours, Hughesville VFD was alerted to respond to Waldorf for the working house fire. Engine 22 responded and arrived on scene as the 5th due engine. Engine 22's crew relieved Engine 121's crew on Division 2 (2nd floor) and helped with overhaul.

Once clear of the scene, Engine 22 took a fill in at Station 3 where additional calls were ran. ... (Full Story & Photos)

MVC Landing Site

Firefighter Randy Green, September 04

On September 4, 2020 at approximately 5:50 pm while assisting with coverage in Calvert County, Calvert County Fire Communications alerted the Huntingtown Vol. Fire Department for a Motor Vehicle Collision involving a motorcycle. Hughesville Ambulance 27, Engine 32 from Waldorf and Hollywood Rescue Sqaud 7 responded to the scene. Engine Tanker 2 was also dispatched to Plum Point Middle School to set ... (Full Story & Photos)

Reflective 911 Address Signs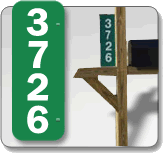 The reflective address signs clearly mark your address for all emergency personnel to identify easily both day and night. Made of the same tough materials as road signs these home address signs are so reflective in the dark that ambulance or fire crews don't have to struggle to read your address at night. Help us help you! Order one today $20.00 installed.
To order simply fill out the online order form print it and mail it back to to us OR you can email your order to signs@hvfdems.org and someone will be in contact with you.
Drill and Business Meeting Excuse Request Form
Sign Our Guestbook
Charles County Fire/EMS/Police Scanner
Hospital Status