FY14 Call Stats
Fire
EMS
Total
Jul-13
74
137
211
Aug-13
58
144
202
Sep-13
79
135
214
Oct-13
88
136
224
Nov-13
78
112
190
Dec-13
92
115
207
Jan-14
57
92
149
Feb-14
75
63
138
Mar-14
80
121
201
Apr-14
77
151
228
May-14
95
151
246
Jun-14
65
130
195
Total
918
1487
2405
FY14 Apparatus Call Stats
Engine 22
197
Engine 23
216
Engine 24
130
Tanker 2
116
Squad 2
367
AMB 27
699
AMB 28
953
FY14 Incidents
Fires
155
Gas Leaks
26
Assist EMS
96
MVA's
106
Extrications
14
Past Call Stats
FY
Fire
EMS
Total
2014
918
1487
2405
2013
975
1775
2475
2012
990
1545
2645
2011
912
1489
2401
2010
918
1540
2458
2009
947
1653
2600
2008
1006
1639
2645
2007
1010
1465
2475
Web Counters
Website Visitors
Since
January 1, 2012

Visitors Today
Aug 28, 2015

Use of Website Material:
Duplication of text, photos, or any other content on this website is prohibited without permission of HVFDEMS. If you have questions, please contact us at info@hvfdems.org
Hughesville Volunteer Fire Department Upcoming Events
Structure Fire In Waldorf

Firefighter/EMT-B Kyle Compton, April 22

In the evening hours of April 20th, Company 2 was alerted to respond to a reported house fire in Waldorf, Rescue Squad 2 responded with total staffing of four personnel. The caller advised the structure had been struck by lightning and units from Waldorf VFD (Company 3) arrived with visible smoke and fire. Rescue Squad 2 arrived as the first due special service, and assisted in laddering the structure ... (Full Story & Photos)

Engine Goes To Fire In Mechanicsville

Firefighter/EMT-B Kyle Compton, April 22

On April 20th at 0942 hours, Engine Company 2 was alerted to respond to Three Notch Rd in the area of Big Dogs Tavern for the reported house fire. Engine 22 responded with four personnel at dispatch. St. Mary's Engine 24 from (Mechanicsville) arrived on scene with smoke showing and established the "Three Notch Rd Command". The crew from SM E24 entered the structure to locate and extinguish any fire ... (Full Story)




Passing of Member James "Iggy" Herbert

HVFDEMS, April 19

The Hughesville Volunteer Fire Department and Rescue Squad regrets to announce the passing of active, life member James "Iggy" Herbert.

The fire department and rescue squad will be coordinating services at the request of the family. At this time, the family and department would request time to mourn and reflect. A fire department representative will be appointed as a point of contact and more ... (Full Story & Photos)

First Due Trailer Fire

Firefighter/EMT-B Kyle Compton, April 19

On 4/19/2015 at 1553 hours, Engine Company 2, Tanker 2 and Engine Company 836 were alerted to 3454 Slater Drive for the reported large vehicle fire. Utility 2 was available on the air and responded with two personnel at dispatch. Utility 2 arrived on scene with a camper trailer fully involved and established the Slater Drive command. Engine 22 responded with four personnel, Tanker 2 with two personnel. ... (Full Story & Photos)

Large First Due Brush Fire

Firefighter/EMT-B Kyle Compton, April 06

On April 6, 2015 at 1459 hours Station 2 and Station 3 were alerted to respond to a reported large brush fire in the area of Woodville Road and Woodmont Drive. Engine 24 and Tanker 2 responded as well as Engine 34 from Waldorf. When Engine 24 arrived the reported location was changed to Harley Place off of Woodville Road and an upgraded assignment was requested. This brought U2, B3, E124, B840, E54 ... (Full Story & Photos)

Reflective 911 Address Signs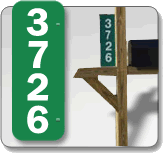 The reflective address signs clearly mark your address for all emergency personnel to identify easily both day and night. Made of the same tough materials as road signs these home address signs are so reflective in the dark that ambulance or fire crews don't have to struggle to read your address at night. Help us help you! Order one today $20.00 installed.
To order simply fill out the online order form print it and mail it back to to us OR you can email your order to signs@hvfdems.org and someone will be in contact with you.
Drill and Business Meeting Excuse Request Form
Sign Our Guestbook
Charles County Fire/EMS/Police Scanner
Hospital Status
National Fire News
LeDuc: Why Incident Action Planning Is Critical?
Todd LeDuc explains why the incident command plan needs to be utilized every day, so responders are ready for the major incidents.

La. Fire Followed Officer Shooting





NVFC Awarded Grant to Address First Responder Health and Safety
The Federal Emergency Management Agency (FEMA) has awarded the National Volunteer Fire Council (NVFC) a $786,580 Fire Prevention and Safety (FP&S) grant to conduct a series of health and safety initiatives over the next year.

PathMaster Smoke Curtain
Tempest Technology Corporation, a company known for its innovation in fire service ventilation, has recently made a significant update to its line of PathMaster smoke curtains.

IAFC, Pierce Present Chiefs of the Year Awards


Okla. Fire Claims One


Firefighter Recalls Residents Who Refused to Evacuate Katrina Flooding
Rookie Firefighter Craig Haydel said the scene was surreal.

New Orleans Firefighter Helped Rescue His Family During Katrina
Firefighter Kenyon Hughes and his crew improvised to get the job done.

Wash. Residents Respond with Food, Water Donations for Firefighters
The bays at Yakima firehouse are full of bins of food and pallets of water.

Indy Firefighters Hit Blaze
A fire just east of downtown Indianapolis forced three families from their homes early Wednesday morning.

Sprinklers Douse Wash. University Fire
There were no injuries at Western Washington University fire.

Fallen Ohio Firefighters Remembered on Anniversary
On Aug. 24, 1980, two Bath firefighters drowned in a quarry while trying to recover a weapon.

Sentencing Set for Thief Who Bilked Minn. Fire Assn.
He was ordered to pay $172,000 in restitution to Minnesota State Fire Department Association.

New Orleans Firefighters Paid Back FDNY Crews After Their Katrina
Capt. Ronald Beaulieu says Hurricane Katrina created a strong bond between New Orleans and New York City firefighters.

Probe of Triple Fatal Ind. Blaze Continues
The three had just moved into the home near Freedom.

New Orleans Firefighter Recalls Residents Who Refused to Evacuate
Rookie firefighter Craig Haydel rescued dozens during the flooding that followed Hurricane Katrina, but he said many refused to leave.

New Orleans Firefighter Evacuated His Family During Katrina
New Orleans Firefighter Kenyon Hughes helped rescued his family by boat after Hurricane Katrina devastated New Orleans.

Midwest Fire Breaks Sales Record For First Half of Year
Midwest Fire Equipment & Repair Company (Midwest Fire), an SBA certified woman owned small business (WOSB), announced today that it has broken all previous sales records for the first half of a calendar year with 46 trucks sold.

FDNY Crews Hit Stubborn Blaze
The fire in the Bronx went to four alarms.

Fire Crews Save Power Station


Fire Prevention Week to Focus on Smoke Alarms
NFPA chose the slogan: "Hear the Beep Where You Sleep: Every Bedroom Needs a Working Smoke Alarm."

Ontario Practices and Preaches Fire Prevention


Alabama Firefighters Split on Local Tax for Equipment
Cleburne County firefighters are divided on local referendum on a fire fee to benefit all 14 department in the county. Two departments aren't buying into the concept.

Wash. Firefighters Agree to Answer Medical Calls in SUVs
SUVs will continue to respond to some medical emergencies in Spokane, according to an agreement announced Monday between the city and the firefighters union.