FY14 Call Stats
Fire
EMS
Total
Jul-13
74
137
211
Aug-13
58
144
202
Sep-13
79
135
214
Oct-13
88
136
224
Nov-13
78
112
190
Dec-13
92
115
207
Jan-14
57
92
149
Feb-14
75
63
138
Mar-14
80
121
201
Apr-14
77
151
228
May-14
95
151
246
Jun-14
65
130
195
Total
918
1487
2405
FY14 Apparatus Call Stats
Engine 22
197
Engine 23
216
Engine 24
130
Tanker 2
116
Squad 2
367
AMB 27
699
AMB 28
953
FY14 Incidents
Fires
155
Gas Leaks
26
Assist EMS
96
MVA's
106
Extrications
14
Past Call Stats
FY
Fire
EMS
Total
2014
918
1487
2405
2013
975
1775
2475
2012
990
1545
2645
2011
912
1489
2401
2010
918
1540
2458
2009
947
1653
2600
2008
1006
1639
2645
2007
1010
1465
2475
Web Counters
Website Visitors
Since
January 1, 2012

Visitors Today
Sep 26, 2016

Use of Website Material:
Duplication of text, photos, or any other content on this website is prohibited without permission of HVFDEMS. If you have questions, please contact us at info@hvfdems.org
Hughesville Volunteer Fire Department Upcoming Events
A Special Tribute for a Special Little Boy

PIO Caryn McMahon, October 21

Today, the Hughesville Volunteer Fire Department and Rescue Squad was privledged and honored to pay a special tribute to Zavion Atkins, who unfortunately passed during a first due house fire last week. Zavion had a passion for trucks and firetrucks. Firefighters recalled Zavion's smile and love for fire trucks at local fire prevention events, including National Night Out and school vists during Fire ... (Full Story & Photos)



Zavion on Hughesville's Engine at National Night Out at Malcolm Elementary, 2015


Vehicle Accident with Confirmed Entrapment

Firefighter/EMT-B Kyle Compton, October 18

In the morning hours of Sunday, 10/18/15, the day of our open house, Company 2 and surrounding stations were alerted for a Moter Vehicle Accident with entrapment on Prince Frederick Rd (RT231) in the area of Goode Road. Squad 2 arrived on scene first and confirmed a rollover collision involving at least two vehicles with one person trapped. Squad 2's crew went to work stabilizing and extricating the ... (Full Story & Photos)

First Due Fatal Fire

Firefighter/EMT-B Kyle Compton, October 14

Early in the morning on October 14, 2015 at 0035 hours, Company 2 along with surrounding stations were alerted to respond to a single family house fire. During the response, units were advised of subjects trapped in the house. Engine 22 and Tanker 2 responded on dispatch. Special Ops Chief 17A arrived on scene first and advised incoming units of a single story house with fire showing, and confirmed ... (Full Story)




Accident with Reported Entrapment

Firefighter/EMT-B Kyle Compton, October 13

On 10/13/15, in the heat of the morning commute, Company 2 was alerted to a Motor Vehicle Accident with Entrapment. Units arrived on scene to find no one trapped, but had multiple patients and limited access to some of the patients. Squad 2 established the Leonardtown Road command and went to work helping Paramedic Ambulance 27 with the highest priority patients. Multiple additional ambulances were ... (Full Story & Photos)


Structure Fire In Waldorf

Firefighter/EMT-B Kyle Compton, April 22

In the evening hours of April 20th, Company 2 was alerted to respond to a reported house fire in Waldorf, Rescue Squad 2 responded with total staffing of four personnel. The caller advised the structure had been struck by lightning and units from Waldorf VFD (Company 3) arrived with visible smoke and fire. Rescue Squad 2 arrived as the first due special service, and assisted in laddering the structure ... (Full Story & Photos)

Reflective 911 Address Signs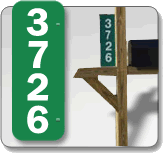 The reflective address signs clearly mark your address for all emergency personnel to identify easily both day and night. Made of the same tough materials as road signs these home address signs are so reflective in the dark that ambulance or fire crews don't have to struggle to read your address at night. Help us help you! Order one today $20.00 installed.
To order simply fill out the online order form print it and mail it back to to us OR you can email your order to signs@hvfdems.org and someone will be in contact with you.
Drill and Business Meeting Excuse Request Form
Sign Our Guestbook
Charles County Fire/EMS/Police Scanner
Hospital Status
National Fire News
Professional Development & Credentialing within the Fire Service
Josh Waldo explains why communities today expect professional leaders that credentialing can provide.

OH Fairgrounds Grandstand Destroyed by Suspicious Fire
The 500-seat grandstand at the Lancaster County Fairgrounds was consumed by the blaze.

Three Burned After Gas Tossed on WI Fire Pit
A 25-year-old woman suffered burns over 40% of her body after gasoline was thrown onto a fire pit in Germantown.

Off-duty Miami Firefighter Killed in Drive-by Shooting
Chadrick Davis, 23, was leaving a wake just after 1 a.m. and was one of two who were shot and killed.

Former PA Fire Police Captain Accused of Stealing Money
Police say John Eirich Sr. stole $6,800 from Tyrone Fire Police over the last year.

Fake Chief Calls Labor Department to Investigate FL Fire Dept.
An inspector showed up at the Key Largo VFD after someone call saying that paid firefighters were also volunteering.

Fire Destroys Two Buildings at ME Auto Sales Business
It appears the fire started in an auto repair garage and spread to a house and more than a dozen vehicles. in Turner.

Two DE Firefighters Killed in Collapse
Wilmington Fire Chief Anthony Goode said two firefighters are in critical, but stable condition following the rowhome collapse.

CT Chief Thankful for Rock Festival Planning
Seven agencies were on hand as 15,000 people attended a festival at Foxwoods Casino.

Nutrition: 7 Tips to Make a Healthier Firehouse
Dana Harrison offers seven tips and tricks to get your firehouse in shape and ready for the next call.

Hand Crews Take Boats to CA Brush Fire
Firefighters took three boats to a boat-in campground on Lake Sonoma.

Handheld Launches New Version of the ALGIZ 10X Ultra-Rugged Tablet
Handheld Group announced a major upgrade to its popular Algiz 10X ultra-rugged tablet computer.

NH Fire Captain Resigns Following Prostitution Charge
Capt. Robert J. DiLuzio Jr. was found guilty earlier this month and resigned from Keene on Wednesday.

FL Fire Depts. Open Joint Station
After nine years of working out of a hotel, Lake County firefighters are moving into a station shared with Clermont Fire.

WA Chief Will Assume Command of Two Fire Depts.
Camas-Washougal Fire Chief Nick Swinhart will oversee operations at East County Fire and Rescue.

Rosenbauer Introduces New Panther ARFF to US Market
The new Rosenbauer PANTHER will soon be available in the USA. The unit will be produced at the Wyoming, MN, facility of Rosenbauer America.

Fire Boat From Lake Assault Boats Provided Water for NY Structure Fire
A vessel built by Lake Assault Boats, delivered to Bayville, NY, Fire Department was recently put to the test providing uninterrupted water supply at a Long Island structure fire.

Lincoln, IL, Switch to Aladtec Online Employee Management Software
The City of Lincoln uses Aladtec for employee scheduling and workforce management within their Fire Department, Police Department and City Offices.

Document Says Female CA FF Was Treated Miserably
The report says San Fran firefighters began harassing her before her first shift at Station 2.

Driver Receives Prison Time for SC Firefighter's Death
The driver who fatally struck Sandy Springs firefighter Kenneth Stanton was sentenced to 25 years in prison.

Ventnor, NJ, Gets 100-foot Heavy-Duty Tiller Ladder
Ventnor Fire Department in Atlantic County, NJ, has taken delivery of a Seagrave Marauder II 100-foot heavy-duty tiller ladder.

CA Firefighters Rescue Man with Ladder
Dispatchers stayed on the phone with the man until Atascadero firefighters rescued him from the second floor.

FL City to Add Firefighters, Police to Handle Surge in Drug-related Calls
Delray Beach has an estimated 200 sober homes and drug rehab facilities adding to the daily call volume.

Eight Russian Firefighters Killed in Warehouse Blaze
The firefighters were working on the roof of the Moscow warehouse when it collapsed.

Baltimore Firefighter to Retire After 50 Years on the Job
Eddie Moreau, 71, joined the Baltimore City Fire Department in September 1966.