FY14 Call Stats
Fire
EMS
Total
Jul-13
74
137
211
Aug-13
58
144
202
Sep-13
79
135
214
Oct-13
88
136
224
Nov-13
78
112
190
Dec-13
92
115
207
Jan-14
57
92
149
Feb-14
75
63
138
Mar-14
80
121
201
Apr-14
77
151
228
May-14
95
151
246
Jun-14
65
130
195
Total
918
1487
2405
FY14 Apparatus Call Stats
Engine 22
197
Engine 23
216
Engine 24
130
Tanker 2
116
Squad 2
367
AMB 27
699
AMB 28
953
FY14 Incidents
Fires
155
Gas Leaks
26
Assist EMS
96
MVA's
106
Extrications
14
Past Call Stats
FY
Fire
EMS
Total
2014
918
1487
2405
2013
975
1775
2475
2012
990
1545
2645
2011
912
1489
2401
2010
918
1540
2458
2009
947
1653
2600
2008
1006
1639
2645
2007
1010
1465
2475
Web Counters
Website Visitors
Since
January 1, 2012

Visitors Today
Feb 12, 2016

Use of Website Material:
Duplication of text, photos, or any other content on this website is prohibited without permission of HVFDEMS. If you have questions, please contact us at info@hvfdems.org
Hughesville Volunteer Fire Department Upcoming Events
Winning Pick Three Numbers:
February 1st : 922 10th : 394
2nd : 240 11th : 619
3rd : 819
4th : 329
5th : 923
6th : 092
7th : 093
8th : 137
9th : 454
February Lottery Raffle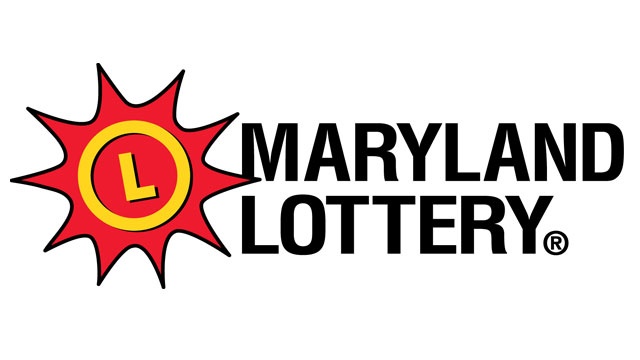 Your 3 digit number could be a winner daily if it matches the evening Maryland Pick 3.
$5 per ticket (3 digit number) for 29 chances to win!
Winner will be posted EVERYDAY, prizes vary daily
Check out the flyer for more details!
A Special Tribute for a Special Little Boy

PIO Caryn McMahon, October 21

Today, the Hughesville Volunteer Fire Department and Rescue Squad was privledged and honored to pay a special tribute to Zavion Atkins, who unfortunately passed during a first due house fire last week. Zavion had a passion for trucks and firetrucks. Firefighters recalled Zavion's smile and love for fire trucks at local fire prevention events, including National Night Out and school vists during Fire ... (Full Story & Photos)



Zavion on Hughesville's Engine at National Night Out at Malcolm Elementary, 2015


Vehicle Accident with Confirmed Entrapment

Firefighter/EMT-B Kyle Compton, October 18

In the morning hours of Sunday, 10/18/15, the day of our open house, Company 2 and surrounding stations were alerted for a Moter Vehicle Accident with entrapment on Prince Frederick Rd (RT231) in the area of Goode Road. Squad 2 arrived on scene first and confirmed a rollover collision involving at least two vehicles with one person trapped. Squad 2's crew went to work stabilizing and extricating the ... (Full Story & Photos)

First Due Fatal Fire

Firefighter/EMT-B Kyle Compton, October 14

Early in the morning on October 14, 2015 at 0035 hours, Company 2 along with surrounding stations were alerted to respond to a single family house fire. During the response, units were advised of subjects trapped in the house. Engine 22 and Tanker 2 responded on dispatch. Special Ops Chief 17A arrived on scene first and advised incoming units of a single story house with fire showing, and confirmed ... (Full Story)




Accident with Reported Entrapment

Firefighter/EMT-B Kyle Compton, October 13

On 10/13/15, in the heat of the morning commute, Company 2 was alerted to a Motor Vehicle Accident with Entrapment. Units arrived on scene to find no one trapped, but had multiple patients and limited access to some of the patients. Squad 2 established the Leonardtown Road command and went to work helping Paramedic Ambulance 27 with the highest priority patients. Multiple additional ambulances were ... (Full Story & Photos)


Structure Fire In Waldorf

Firefighter/EMT-B Kyle Compton, April 22

In the evening hours of April 20th, Company 2 was alerted to respond to a reported house fire in Waldorf, Rescue Squad 2 responded with total staffing of four personnel. The caller advised the structure had been struck by lightning and units from Waldorf VFD (Company 3) arrived with visible smoke and fire. Rescue Squad 2 arrived as the first due special service, and assisted in laddering the structure ... (Full Story & Photos)

Reflective 911 Address Signs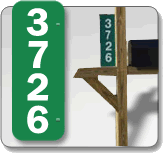 The reflective address signs clearly mark your address for all emergency personnel to identify easily both day and night. Made of the same tough materials as road signs these home address signs are so reflective in the dark that ambulance or fire crews don't have to struggle to read your address at night. Help us help you! Order one today $20.00 installed.
To order simply fill out the online order form print it and mail it back to to us OR you can email your order to signs@hvfdems.org and someone will be in contact with you.
Drill and Business Meeting Excuse Request Form
Sign Our Guestbook
Charles County Fire/EMS/Police Scanner
Hospital Status
National Fire News
SafeGuard Armor Offers Bullet Proof Vests for Firefighters
The Ghost from SafeGuard Armor is an ideal covert vest for Firefighters and anyone requiring lightweight and discreet protection.

Mich. Man Hears Alarm Over Phone, Calls 911


Deadly Fire Breaks Out At Mexican Prison


Wall, N.J., Puts Custom Pumper in Service
Wall, N.J., Fire Company No.1 recently took delivery a 2015 Seagrave Marauder II pumper, equipped with a 2,000 gpm Waterous pump and 750 gallon water tank

First Annual Fire Chief Harvey Eisner Memorial Training Weekend a Huge Success


Canadian Firefighter Charged with Theft from Patient
The Winnipeg firefighter allegedly stole cash and jewelry from the elderly patient.

Two LA Firefighters Injured in Falls
One Los Angeles firefighter fell from the roof, the other from a mezzanine.

Off-duty Pa. EMT Jumps to Help


N.J. House Fire Battled
Firefighters in Springfield, N.J. battled a massive house fire on Sunday. The probe continues.

Boston District Chief Pocketed $50K
Edward Scigliano also raked in $376,000 on paid leave from 2012-2014 before his indictment.

Dog Rescued from Taiwan Earthquake Rubble


D.C. Medical Director Blasts Department in Resignation Letter
"People are dying needlessly because we are moving too slow," Dr. Juilette Saussy wrote.

Ohio Crews Pull Man from Mud


Hudson, Iowa, Gets New 2,000-Gallon Tanker
Hudson Fire & Rescue in Hudson, Iowa, has taken delivery of a Midwest Fire tanker built on a Freightliner M2 106 chassis, powered by a Cummins engine.

Details of Ohio LODD Fire Emerge as Probe Continues
In the 43 days since an arson fire killed Hamilton firefighter Patrick Wolterman, officials are trying to locate the person responsible.

S.C. Teen Admits Setting Fire That Killed Brother
He set fire to a blanket in the room where the toddler was sleeping.

Insanity Defense for Man Who Stabbed Texas Firefighter
Yorktown Firefighter Brian Smolik was stabbed in the stomach while trying to extinguish a trash fire.

FHWorld16: Converting Fire Knowledge to Practice
Safe firefighting is about having the right person make the right decision at the right time for the right reason.

Photos: Pa. Crews Pulled from Pa. Home
Firefighters found holes in the floor of the Cheltenham Twp. home.

Murder-Suicide Suspected in N.Y. House Fire
The victims are a Colonie police officer, his wife and son.

Teen Charged with Covering Detectors in Pa. Dorm
Firefighters found the smoke alarms covered with tape.

Oklahoma Wildfires Threaten Homes


Fla. Restaurant Sustains Damage by Flames
Workers and others at AJ's Seafood and Oyster Bar e.scaped without injury

Train Hits Car in Calif.


Meth Lab Blaze Nets Iowa Man 10 Years
The Burlington man was burned trying to extinguish the garage fire.