FY14 Call Stats
Fire
EMS
Total
Jul-13
74
137
211
Aug-13
58
144
202
Sep-13
79
135
214
Oct-13
88
136
224
Nov-13
78
112
190
Dec-13
92
115
207
Jan-14
57
92
149
Feb-14
75
63
138
Mar-14
80
121
201
Apr-14
77
151
228
May-14
95
151
246
Jun-14
65
130
195
Total
918
1487
2405
FY14 Apparatus Call Stats
Engine 22
197
Engine 23
216
Engine 24
130
Tanker 2
116
Squad 2
367
AMB 27
699
AMB 28
953
FY14 Incidents
Fires
155
Gas Leaks
26
Assist EMS
96
MVA's
106
Extrications
14
Past Call Stats
FY
Fire
EMS
Total
2014
918
1487
2405
2013
975
1775
2475
2012
990
1545
2645
2011
912
1489
2401
2010
918
1540
2458
2009
947
1653
2600
2008
1006
1639
2645
2007
1010
1465
2475
Web Counters
Website Visitors
Since
January 1, 2012

Visitors Today
Jan 23, 2017

Use of Website Material:
Duplication of text, photos, or any other content on this website is prohibited without permission of HVFDEMS. If you have questions, please contact us at info@hvfdems.org
Hughesville Volunteer Fire Department Upcoming Events
IT'S BACK!! GET YOUR TICKETS NOW!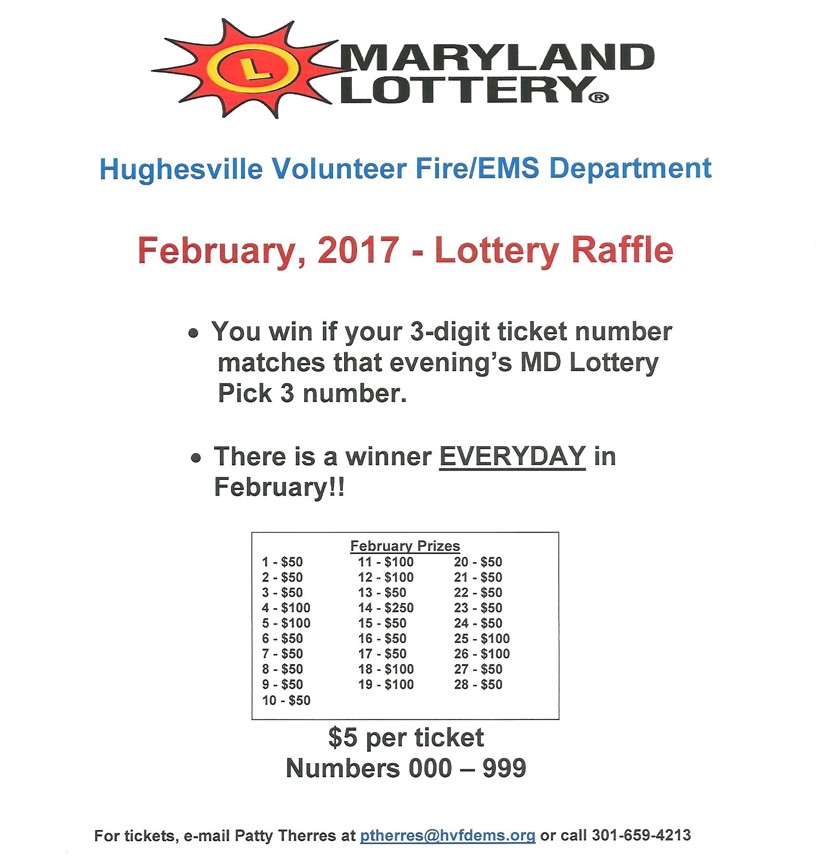 ---
Adopt A Senior (&Family)
A local food drive supported by the volunteer Fire Departments within Charles County. Members of the Hughesville Volunteer Fire Department and Rescue Squad adopted two local families during this holiday season. For full details and pictures, see the story below.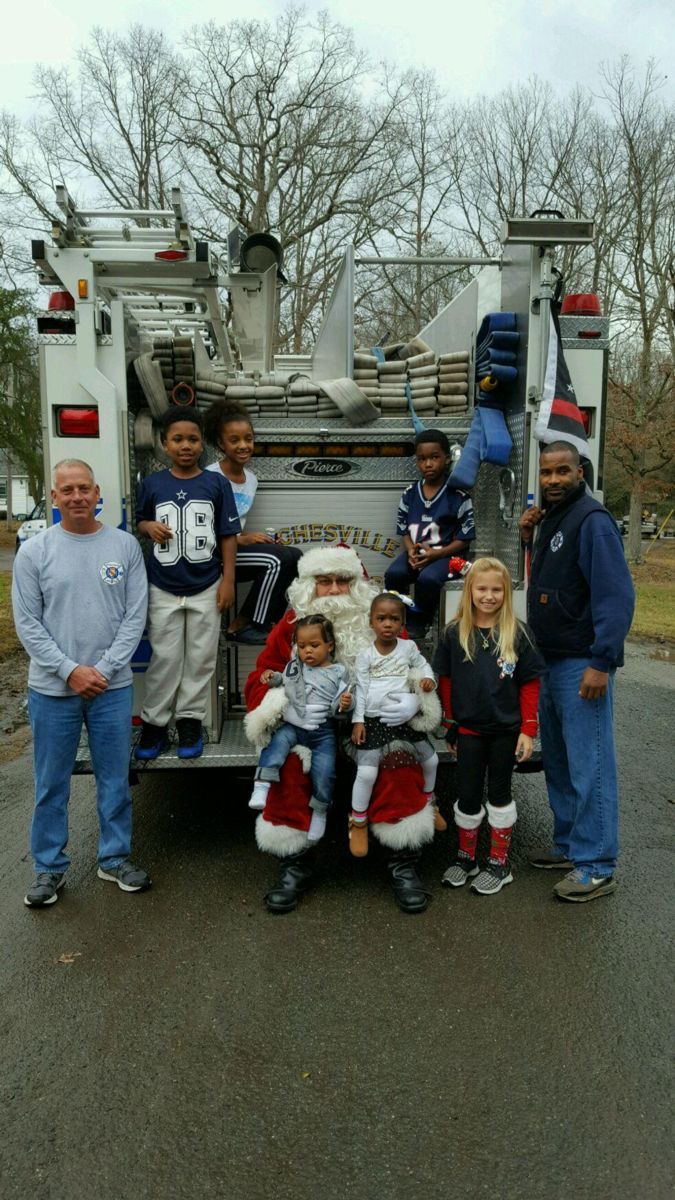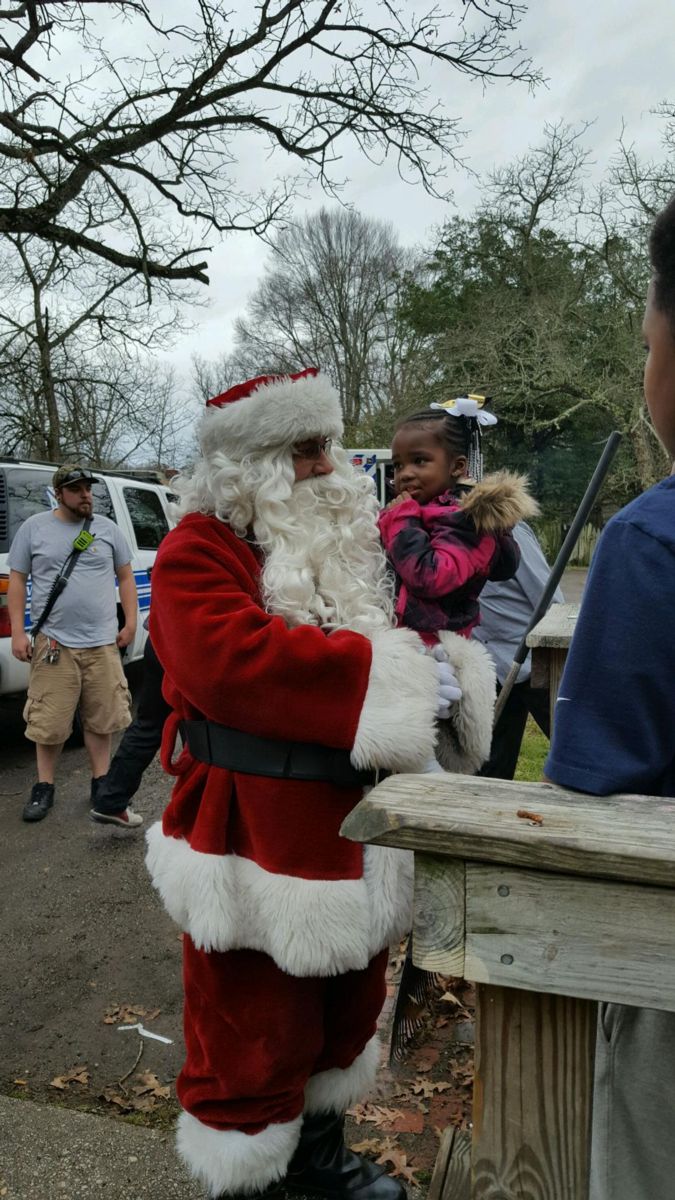 Hughesville Volunteers Support Local Families

HVFDPIO, December 22

On Saturday, December 17th members of the Hughesville Volunteer Fire Department and Rescue Squad participated in a county wide program called "Adopt a Senior". This program allowed the members to give back to the community by providing ready to eat meals within the Hughesville first due. Crew members grocery shopped, packed and delivered the baskets of food, along with Santa, to two different households. ... (Full Story & Photos)



Zavion on Hughesville's Engine at National Night Out at Malcolm Elementary, 2015

A Special Tribute for a Special Little Boy

PIO Caryn McMahon, October 21

Today, the Hughesville Volunteer Fire Department and Rescue Squad was privledged and honored to pay a special tribute to Zavion Atkins, who unfortunately passed during a first due house fire last week. Zavion had a passion for trucks and firetrucks. Firefighters recalled Zavion's smile and love for fire trucks at local fire prevention events, including National Night Out and school vists during Fire ... (Full Story & Photos)


Vehicle Accident with Confirmed Entrapment

Firefighter/EMT-B Kyle Compton, October 18

In the morning hours of Sunday, 10/18/15, the day of our open house, Company 2 and surrounding stations were alerted for a Moter Vehicle Accident with entrapment on Prince Frederick Rd (RT231) in the area of Goode Road. Squad 2 arrived on scene first and confirmed a rollover collision involving at least two vehicles with one person trapped. Squad 2's crew went to work stabilizing and extricating the ... (Full Story & Photos)

First Due Fatal Fire

Firefighter/EMT-B Kyle Compton, October 14

Early in the morning on October 14, 2015 at 0035 hours, Company 2 along with surrounding stations were alerted to respond to a single family house fire. During the response, units were advised of subjects trapped in the house. Engine 22 and Tanker 2 responded on dispatch. Special Ops Chief 17A arrived on scene first and advised incoming units of a single story house with fire showing, and confirmed ... (Full Story)




Accident with Reported Entrapment

Firefighter/EMT-B Kyle Compton, October 13

On 10/13/15, in the heat of the morning commute, Company 2 was alerted to a Motor Vehicle Accident with Entrapment. Units arrived on scene to find no one trapped, but had multiple patients and limited access to some of the patients. Squad 2 established the Leonardtown Road command and went to work helping Paramedic Ambulance 27 with the highest priority patients. Multiple additional ambulances were ... (Full Story & Photos)

Reflective 911 Address Signs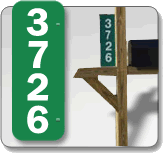 The reflective address signs clearly mark your address for all emergency personnel to identify easily both day and night. Made of the same tough materials as road signs these home address signs are so reflective in the dark that ambulance or fire crews don't have to struggle to read your address at night. Help us help you! Order one today $20.00 installed.
To order simply fill out the online order form print it and mail it back to to us OR you can email your order to signs@hvfdems.org and someone will be in contact with you.
Drill and Business Meeting Excuse Request Form
Sign Our Guestbook
Charles County Fire/EMS/Police Scanner
Hospital Status
National Fire News
TFT Names Fire Service Veteran as New Marketing VP


Royersford, PA, FD Gets 105-Foot Heavy-Duty Aerial
The Royersford, PA, Fire Department recently purchased 2016 105-foot heavy-duty Pierce Aerial to replace an aging 1993 unit.

Russian Firefighters Save the Bacon During Farm Fire
Dozens of pigs and piglets were saved by firefighters during a barn fire in Siberia.

Photos: Fire Spreads Through PA Home
Two drop tank sites were set up as firefighters transitioned to a defense attack in Sheridan Borough.

International Exchange: Sometimes Less Means More


OK Spokesman Lauded for Social Media Outreach
Benny Fulkerson is Oklahoma City's public information officer and uses social media to communicate with the public.

Group Hands Out Smoke Alarms After Fatal PA Fire
Investigators did not find a smoke alarm inside an Exeter mobile home where a woman died.

No Service Agreement in Place as New SC Fire Chief Prepares to Start
Jan. 21--LAKE WYLIE -- York County leaders haven't yet come to an understanding on operational control of Lake Wylie fire service. At least not one they can put to paper. York County Council deferred a decision Jan. 17 on a memorandum

CA County, Fire Union Continue Staffing Discussion
The Kern County Firefighters union continued to work with county officials over staffing for rural fire stations.

Fire Hits FL Custom Car Warehouse
Orange County firefighters found fire burning through the roof of the warehouse and called three other departments for assistance.

Apparatus Architect: When Specifying Apparatus, Size Matters
Tom Shand and Mike Wilbur explain why safety and performance are priorities when factoring size into design.

CA Mobile Home Fire Claims Life
San Luis Obispo firefighters found the woman unconscious inside the mobile home and she was declared dead on scene.

Transit Bus Crashes into MN Home
An occupant of the home in Columbia Heights and a passenger on the bus were injured.

Balloon Causes Fire, Power Outage in FL
A balloon broke lose from a cemetery and ignited a power line on fire in Kissimmee.

NC Man Accused of Submitting False Fire Claim
Kevin Grice, Jr., submitted photos from a 2005 fire with his October 2015 fire claim.

Commish Says RI City is Ready to Hire New Fire Chief
The Providence public safety commissioner said a new firefighter contract will help with the hiring practice.

Police Officers Suspended Over Handling of Chicago Fire Official's Crash
Six Chicago police officers were suspended for giving favorable treatment to a former deputy fire commissioner involved in a crash.

EMS: Should Firefighters Carry Guns?


Africa Fire Mission Seeks Trainers for Fire Academies in Africa
Africa Fire Mission has as its goal to better train and equip the firefighters in Africa to meet the challenges of 21st century firefighting.

WA Church Collapses as Firefighters Battle Fire
Yakima County firefighters found heavy fire from the roof of the one-story church.

Broomall Vol. Fire Co. Marple Township, PA, Gets Heavy Rescue
The Broomall Volunteer Fire Company, Marple Township, Delaware County, PA, recently put into service a KME rescue with firefighting capabilities.

Italian Firefighters at Work in the Hotel Damaged by Avalanche
Firefighters at work in the hotel Rigopiano Gran Sasso, hit by an avalanche after the earthquake of Jan. 18.

KY Firefighter Hurt Battling Fire in Historic Building
A firefighter suffered a leg injury battling a fire in an historic New Albany building early Thursday morning.

Family Reunited with FL Fire Capt. Who Saved Them From Car Fire
Capt. Brian Stairs of Hillsborough County Fire Rescue was off-duty when he helped save a family from a car fire.

Choosing On-Board Apparatus Equipment Wisely Takes Research
Manufacturers tell Ed Ballam that careful thought is needed when planning and adding equipment systems to fire apparatus.