FY14 Call Stats
Fire
EMS
Total
Jul-13
74
137
211
Aug-13
58
144
202
Sep-13
79
135
214
Oct-13
88
136
224
Nov-13
78
112
190
Dec-13
92
115
207
Jan-14
57
92
149
Feb-14
75
63
138
Mar-14
0
0
Apr-14
0
0
May-14
0
0
Jun-14
0
0
Total
601
934
1535
FY14 Apparatus Call Stats
Engine 22
129
Engine 23
116
Engine 24
69
Tanker 2
37
Squad 2
222
AMB 27
462
AMB 28
546
FY14 Incidents
Fires
94
Gas Leaks
22
Assist EMS
62
MVA's
72
Extrications
13
Past Call Stats
FY
Fire
EMS
Total
2013
975
1775
2475
2012
990
1545
2645
2011
912
1489
2401
2010
918
1540
2458
2009
947
1653
2600
2008
1006
1639
2645
2007
1010
1465
2475
Web Counters
Website Visitors
Since
January 1, 2012

Visitors Today
Apr 24, 2014

Use of Website Material:
Duplication of text, photos, or any other content on this website is prohibited without permission of HVFDEMS. If you have questions, please contact us at info@hvfdems.org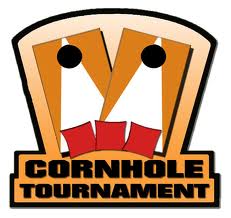 Come Support Your Local Volunteer Fire Department!
Sunday, May 4th
Registration Starts at 11:00 am
Games Start at 12:00 pm
$40/team of 2 (Bring Your Own Partner)
Format: 2/3 in Winners, 1/1 in Losers
Prizes:
75% Payout for Top 3 teams
50/50 Raffle
5 Hole Board (highest total gets 1/2 the pot)
Airmail Box (highest total gets 1/2 the pot)
2nd tournament BLIND draw - $10/person
*Beer & Food will be available for purchase*
Working House Fire in Waldorf

Firefighter/EMT-B William Jones, April 14

At 0453 hrs, Hughesville volunteers were alerted to 2906 Henry Court in Waldorf Company 3's first due for a reported house fire. Chief 3 arrived on scene with a two story single family dwelling fully involved with fire. Engine 22 arrived 4th on the scene and was instructed to hit a hydrant and pull a hose line to the 'Charlie' side of the residence. The fire was placed under control by several surrounding ... (Full Story & Photos)


Hughesville Volunteers make a little boys day

Chief Jeremy Mercure, March 12

On Sunday the 9th, members of the Hughesville Volunteer FD & RS made a home visit to a young boy named Anthony who's only wish is to be a firefighter. As his mother explained "He is very into the firefighting thing so much that he will suit up and run through the house kicking doors open yelling 'fire department'" Young Anthony has been to the station for our departments open house. Showing ... (Full Story & Photos)


House Fire off Mattawoman-Beantown

Firefighter/EMT-B William Jones, February 28

On the morning of Feb 28th at 0258, Squad 2 was alerted for a reported house fire at 12616 Indian Lane in Waldorf. Waldorf Engine 33 arrived to a two story split level dwelling with heavy fire from side "Alpha". Squad 2 arrived as the first due special service and was instructed by command to conduct a primary search of the basement. All occupants escaped the home without injury. Volunteers from Hughesville ... (Full Story & Photos)


Hughesville VFD & RS help young boy's wish come true

Chief Jeremy Mercure, February 24

Members of the Hughesville Volunteer Fire Department & Rescue Squad Inc. participated in helping to make young Tyler Seddon's wish for his birthday come true. Young Tyler is undergoing chemotherapy while doctors search for a bone marrow donor after being diagnosed with leukemia for the second time. Tyler's wish was to receive cards from his favorite heroes: Police Officers and Firefighters. ... (Full Story & Photos)

Hughesville Firefighter Joins Army

HVFD PIO, January 15

The members of Hughesville Volunteer Fire Department and Rescue Squad would like to extend well wishes to fellow firefighter Damian Lyles. As an active member of Hughesville, Damian has shown a true dedication to public service over the last couple years. Damian has reported to Army basic training camp, and he will go on to fight and defend our country.

At our January business meeting, the department ... (Full Story & Photos)

Reflective 911 Address Signs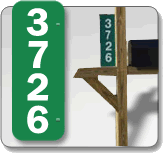 The reflective address signs clearly mark your address for all emergency personnel to identify easily both day and night. Made of the same tough materials as road signs these home address signs are so reflective in the dark that ambulance or fire crews don't have to struggle to read your address at night. Help us help you! Order one today $20.00 installed.
To order simply fill out the online order form print it and mail it back to to us OR you can email your order to signs@hvfdems.org and someone will be in contact with you.
Drill and Business Meeting Excuse Request Form
Sign Our Guestbook
Charles County Fire/EMS/Police Scanner
Hospital Status
National Fire News
San Jose 911 Response Times Getting Worse
Records show the department is struggling to respond to all calls quickly not just EMS responses.

Small Wyoming Town Evacuated After Gas Explosion
The town's 95 residents don't know when they'll be back.

Family Sues Pa. Landlords Over 2013 Fire That Killed Four
The suit alleges the owners of the building neglected to provide enough smoke and fire detectors for their tenants.

Mo. Chief, Deputy Chief Placed on Leave Following Flap with City
O'Fallon Chief Mike Ballmann filed suit saying the district breached his employment contract.

Pa. Department Going After Lower ISO Rating
McAdoo Fire Chief Bob Leshko is working to save Kline Township residents cash.

Fast-moving Blaze Destroys Section of Pa. Motel
The three-alarm blaze was stopped before it hit 35 rooms.

Ore. Officials Douse Incinerator Burning Medical Waste for Power
A company sends biomedical waste, such as fetal tissue, cancerous tissue and amputated limbs to Oregon.

N.J. Post Office Burns; Firefighter Falls
An electrical store is located on the second floor.

Chemical Spill at Fla. Pharmacy Sends Six to Hospital
The spilled chemical, which was not identified, is used to make antibiotics and is meant to be take orally, not inhaled.

900-acre Pa. Wildfire Creating Challenges for Crews
The fire started Saturday afternoon, and is still burning.

Recycling Facility Burns in Kansas City
April 24--Firefighters continued to patrol hot spots late Wednesday afternoon after battling a fire that burned much of 7 tons of recyclable materials in Kansas City, Kan. The blaze prompted more than a dozen fire trucks and vehicles to deploy to the Deffenbaugh Recycling facility in the 2400 block of South 88th Street, near Interstate 435 and the Kansas River. An open-air structure that housed some of the recyclables was heavily damaged, said Craig Duke, deputy chief of the Kansas City, Kan., Fire Department. "It was a big, open storage area in which they sorted and separated the recyclables," he said. A vehicle in a nearby parking lot caught fire, and some trailers had to be moved to safety, Duke said. There were no injuries. Crews responded to the blaze about 1 p.m. They also fought other small fires started by embers that the wind blew into dry grass nearby, Duke said. Late Wednesday afternoon, investigators were still looking for clues as to what caused the fire...

Transmission Falls onto N.C. Man
He was airlifted to a trauma center.

Conn. Man Charged with Hoax at Yale
The November prank caused the university to go into lockdown for hours.

Feds Say West Blast Preventable; Failures on Many Levels


R.I. Firefighter Files $7M Claim Over Pension Suspension
The Providence firefighter out on disability, caught on video weightlifting, has filed a suit against the city for suspending his disability pension.

Mo. Fire Board Buys Bulletproof Vests For Meetings
Firefighters say the Monarch Fire Protection District Board of Directors bought the vest to are using the vests as a ploy to show they're afraid of the fire union.

Fire Erupts at MillerCoors Brewing Co. in Ohio
Several fire crews battled a blaze that broke out in a brew house at the St. Clair Township facility.

Conn. Female Firefighter's Calendar Helps Burn Victims
New Haven Fire Department has a calendar featuring 13 female models and the proceeds from sales of the calendar benefits burn victims and kids' camp.

Washington Firefighters Complete SWAT Training
Two Poulsbo firefighters have completed SWAT traning to be used for 'high-tactical response incidents.'

FedEx Sued Over Deadly California Bus Crash
The negligence suit that seeks $100 million in damages alleges FedEx truck have a history of catching fire.

Car Containing Explosives Accidentally Rented in Alaska
A rental car being used for explosives used for routine K-9 training, containing a small amount of explosives, was lent out at Anchorage airport.

Calif. House Intended For Fire Training Hit by Arson
The Stanislaus Consolidated Fire District firefighters had planned to torch the building themselves for training, but someone beat them to it.

Neighbors Rescue Two Children From Philly House Fire
Several neighbors in the Frankford section of Philadelphia rescued two young children from a roaring fire that claimed the home a family of nine.

Crash in Front of Chicago Firehouse Leaves 1 Dead
Crews from Engine 46, Truck 17 and Ambulance 9 responded to the deadly crash outside of their station.

Wash. FD Calls for More Stations, Personnel
"The system is starting to crumble," Battalion Chief Tod Kreutz said during a Kennewick City Council meeting.

Man Injured in Tennessee House Fire
Knoxville firefighters found the man outside of his burning home when they arrived.

Second Man Dies in S.C. House Fire
He was the fourth to die in fires since the Easter weekend.

Oklahoma Boy Killed in House Blast
Firefighters found the boy in his bedroom.

FDNY Commissioner Cassano Out, New Mayor Says
Sal Cassano was appointed in 2010.

FDNY Admits Ambulances Delayed Getting to Fatal Fire
There were no medics on the scene when the toddlers were brought out of the fire.