FY14 Call Stats
Fire
EMS
Total
Jul-13
74
137
211
Aug-13
58
144
202
Sep-13
79
135
214
Oct-13
88
136
224
Nov-13
78
112
190
Dec-13
92
115
207
Jan-14
57
92
149
Feb-14
75
63
138
Mar-14
0
0
Apr-14
0
0
May-14
0
0
Jun-14
0
0
Total
601
934
1535
FY14 Apparatus Call Stats
Engine 22
129
Engine 23
116
Engine 24
69
Tanker 2
37
Squad 2
222
AMB 27
462
AMB 28
546
FY14 Incidents
Fires
94
Gas Leaks
22
Assist EMS
62
MVA's
72
Extrications
13
Past Call Stats
FY
Fire
EMS
Total
2013
975
1775
2475
2012
990
1545
2645
2011
912
1489
2401
2010
918
1540
2458
2009
947
1653
2600
2008
1006
1639
2645
2007
1010
1465
2475
Web Counters
Website Visitors
Since
January 1, 2012

Visitors Today
Mar 07, 2014

Use of Website Material:
Duplication of text, photos, or any other content on this website is prohibited without permission of HVFDEMS. If you have questions, please contact us at info@hvfdems.org
Hughesville Volunteer Fire Department Upcoming Events
Hughesville VFD & RS help young boy's wish come true

Chief Jeremy Mercure, February 24

Members of the Hughesville Volunteer Fire Department & Rescue Squad Inc. participated in helping to make young Tyler Seddon's wish for his birthday come true. Young Tyler is undergoing chemotherapy while doctors search for a bone marrow donor after being diagnosed with leukemia for the second time. Tyler's wish was to receive cards from his favorite heroes: Police Officers and Firefighters. ... (Full Story & Photos)

Hughesville Firefighter Joins Army

HVFD PIO, January 15

The members of Hughesville Volunteer Fire Department and Rescue Squad would like to extend well wishes to fellow firefighter Damian Lyles. As an active member of Hughesville, Damian has shown a true dedication to public service over the last couple years. Damian has reported to Army basic training camp, and he will go on to fight and defend our country.

At our January business meeting, the department ... (Full Story & Photos)

Commercial Building Fire in First Due

HVFD PIO, January 09

Early this morning around 0315 hours, Hughesville Volunteer Fire Department and surrounding departments were alerted for a commercial building fire at "Jimmy's Corner" located at 6270 Brandywine Road off of Prince Frederick Road.

Engine 23, staffed with six firefighters, arrived on scene to find smoke coming from the building. Tanker 2 and Squad 2 arrived with four additional personnel and assisted ... (Full Story)




Car Fire

Firefighter/EMT-B Matthew Weschler, October 25

On Friday October 25th the station was alerted for a car fire in the area of the Harley Davidson on Leonardtown Road. Pumper-Tanker 2 responded and arrived on scene with a engine compartment off. The fire was quickly extinguished and units returned to service soon after.... (Full Story & Photos)


Hughesville's Engine 23 on display for the commuity

Successful Open House at Hughesville VFD

HVFD PIO, October 16

On October 6, 2013, the Hughesville Volunteer Fire Department and Rescue Squad opened its doors to the public for a display of various services offered to the community in Southern Maryland. There were several demonstrations and interactive events. Guests and families were invited to tour Engine 23 and the station. Apparatus was on site from surrounding jurisdictions from Ridge to the Maryland ... (Full Story & Photos)

Reflective 911 Address Signs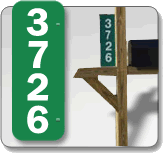 The reflective address signs clearly mark your address for all emergency personnel to identify easily both day and night. Made of the same tough materials as road signs these home address signs are so reflective in the dark that ambulance or fire crews don't have to struggle to read your address at night. Help us help you! Order one today $20.00 installed.
To order simply fill out the online order form print it and mail it back to to us OR you can email your order to signs@hvfdems.org and someone will be in contact with you.
Drill and Business Meeting Excuse Request Form
Sign Our Guestbook
Charles County Fire/EMS/Police Scanner
Hospital Status
National Fire News
Philly FFs Duck for Cover as Bullets Hit Fire Station
Fire Commissioner Lloyd Ayers said "it appears that someone was shooting directly at the firehouse."

Driver Evaucates Special Needs Students from Minn. Bus Fire
Two of the students were confined to wheelchairs and no injuries were reported.

Four Dead in N.J. Blaze, Crews Sent to Wrong Street
Jersey City crews were dispatched to Grand Street, not Grand Avenue, but officials say that did not contibute to the loss as the home was already fully engulfed.

Man Arrested in Assault of N.C. Firefighters, Residents
The man struck one firefighter with a tree limb after assulting two women.

N.C. Firefighter Hopes to Return After Fall from Ladder
John Sadler Jr. fell says he's lucky he wasn't paralyzed after a 20 foot fall during training.

Car Plows into. Ore. Fire Station, Leaves Hole in Wall
Ashland firefighters were not aware of the crash until the station's alerting system dispatched them.

N.M. Gov. Increases LODDs Survivor Benefits
Gov. Susana Martinez increased the benefit by $200,000 for the family of fallen firefighters.

Wis. Board at Odds Over Smoke, CO Alarms for Amish
Supervisor Bruce Stabenow, whose District includes Amish families, said the proposal is about freedom of religion.

Detroit Chief: Apartment Blaze was Arson
Police were called to the building earlier that day for a sexual assault, but don't know if it's related.

Off-duty N.J. Firefighter Flees Police, Kicks EMT
He overturned his SUV on a beach with children inside and officials said he was drunk.

'Tyler's Troops' Head to R.I. for Birthday Celebration
Firefighters from around the world have sent Tyler Seddon, 7, birthday cards, gifts and cheer.

Ex-Okla. Chief Gets Plea Deal for Embezzlement Charges
Peggs Volunteer Fire Chief Roger Fine was indicted on 16 counts of delivery of a forged note or instrument and one count of embezzlement.

Texas Firefighters Open City-owned Bar & Grill
Kilgore firefighters took over operations at the restaurant and proceeds will go the fire department and golf course.

Resident Sues N.C. Pizzeria Over Fire Damage
The man lived in an apartment above the shop where the fire broke out.

Authorities Expect Foul Play in Fatal N.Y. Fire
Buffalo officials initially called the fire accidental and then uncovered new evidence.

Fire Kills Mom, Toddler in Converted L.A. Garage
Crews found the 2-year-old shortly after arriving at the garage that was converted into a residence.

Ore. Crews Deploy Fire Hose to Free Horse
Gaston firefighters found the horse wedged on his back on a ranch.

Mom Drives into Atlantic Ocean with Children in Car
Several bystanders jumped into the water to pull the three children from the nearly submerged minivan.

Blaze at Ga. Apartments Displaces 33
Firefighters from College Park, East Point, Fulton County and Clayton County responded to the three-alarm fire.

Infant Left at Florida Fire Station
A St. Lucie County firefighter found a man holding a four-day-old at the door of their station.

Arson Suspected in Maine Bird Sanctuary Fire
Officials declined to release details about what investigators found at Stanwood Wildlife Sanctuary, also known as Birdsacre.

People Jump to Escape Blazing Apartments in Detroit
At least four were transported for injuries.

Probe of Deadly N.J. Blast Begins
Seven workers were injured, and 55 townhouse units were damaged.

N.C. Mom, Two Kids Perish in Mobile Home Fire
The father was severely burned in the fire in Wallburg.

Md. Firefighters Battle Apartment Blaze
Heavy fire was showing from the garden-style complex in Catonsville.

All-White Recruit Class at BWI Sparks Controversy
The class consists of nine white males.

Fire Service Grant Programs Face Reduction Under Obama's Plan
Cuts also will impact the U.S. Fire Administration and Urban Search and Rescue.

Former Minn. Chief Diagnosed as Pyromaniac
Former Babbitt Chief Ryan Scharber faces sentencing for setting two fires.

Injured Ex-firefighter Gets Help from Pa. Department
Members of Fayetteville Vol. Fire Co. have stepped up to help a brother in need.

Principal Charged in N.D. Catholic High School Fire
Dickinson Trinity High School suffered extensive damage.