FY14 Call Stats
Fire
EMS
Total
Jul-13
74
137
211
Aug-13
58
144
202
Sep-13
79
135
214
Oct-13
88
136
224
Nov-13
78
112
190
Dec-13
92
115
207
Jan-14
57
92
149
Feb-14
75
63
138
Mar-14
80
121
201
Apr-14
77
151
228
May-14
95
151
246
Jun-14
65
130
195
Total
918
1487
2405
FY14 Apparatus Call Stats
Engine 22
197
Engine 23
216
Engine 24
130
Tanker 2
116
Squad 2
367
AMB 27
699
AMB 28
953
FY14 Incidents
Fires
155
Gas Leaks
26
Assist EMS
96
MVA's
106
Extrications
14
Past Call Stats
FY
Fire
EMS
Total
2014
918
1487
2405
2013
975
1775
2475
2012
990
1545
2645
2011
912
1489
2401
2010
918
1540
2458
2009
947
1653
2600
2008
1006
1639
2645
2007
1010
1465
2475
Web Counters
Website Visitors
Since
January 1, 2012

Visitors Today
Jul 28, 2015

Use of Website Material:
Duplication of text, photos, or any other content on this website is prohibited without permission of HVFDEMS. If you have questions, please contact us at info@hvfdems.org
Hughesville Volunteer Fire Department Upcoming Events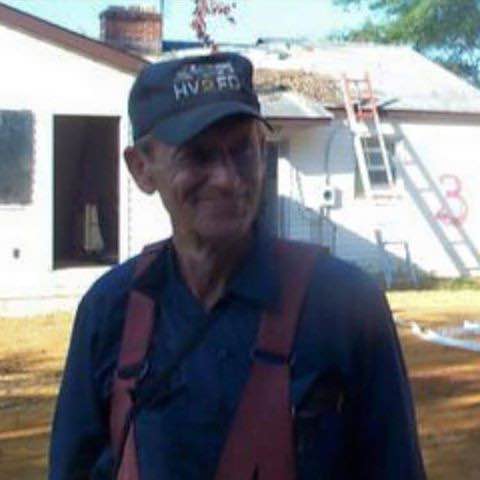 James "Iggy" Herbert Sr.
8/25/1940 - 4/19/2015
Jimmy Herbert has been dedicated to our department and the local community for over 59 years, and will be truly missed.
Structure Fire In Waldorf

Firefighter/EMT-B Kyle Compton, April 22

In the evening hours of April 20th, Company 2 was alerted to respond to a reported house fire in Waldorf, Rescue Squad 2 responded with total staffing of four personnel. The caller advised the structure had been struck by lightning and units from Waldorf VFD (Company 3) arrived with visible smoke and fire. Rescue Squad 2 arrived as the first due special service, and assisted in laddering the structure ... (Full Story & Photos)

Engine Goes To Fire In Mechanicsville

Firefighter/EMT-B Kyle Compton, April 22

On April 20th at 0942 hours, Engine Company 2 was alerted to respond to Three Notch Rd in the area of Big Dogs Tavern for the reported house fire. Engine 22 responded with four personnel at dispatch. St. Mary's Engine 24 from (Mechanicsville) arrived on scene with smoke showing and established the "Three Notch Rd Command". The crew from SM E24 entered the structure to locate and extinguish any fire ... (Full Story)




Passing of Member James "Iggy" Herbert

HVFDEMS, April 19

The Hughesville Volunteer Fire Department and Rescue Squad regrets to announce the passing of active, life member James "Iggy" Herbert.

The fire department and rescue squad will be coordinating services at the request of the family. At this time, the family and department would request time to mourn and reflect. A fire department representative will be appointed as a point of contact and more ... (Full Story & Photos)

First Due Trailer Fire

Firefighter/EMT-B Kyle Compton, April 19

On 4/19/2015 at 1553 hours, Engine Company 2, Tanker 2 and Engine Company 836 were alerted to 3454 Slater Drive for the reported large vehicle fire. Utility 2 was available on the air and responded with two personnel at dispatch. Utility 2 arrived on scene with a camper trailer fully involved and established the Slater Drive command. Engine 22 responded with four personnel, Tanker 2 with two personnel. ... (Full Story & Photos)

Large First Due Brush Fire

Firefighter/EMT-B Kyle Compton, April 06

On April 6, 2015 at 1459 hours Station 2 and Station 3 were alerted to respond to a reported large brush fire in the area of Woodville Road and Woodmont Drive. Engine 24 and Tanker 2 responded as well as Engine 34 from Waldorf. When Engine 24 arrived the reported location was changed to Harley Place off of Woodville Road and an upgraded assignment was requested. This brought U2, B3, E124, B840, E54 ... (Full Story & Photos)

Reflective 911 Address Signs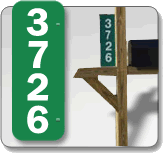 The reflective address signs clearly mark your address for all emergency personnel to identify easily both day and night. Made of the same tough materials as road signs these home address signs are so reflective in the dark that ambulance or fire crews don't have to struggle to read your address at night. Help us help you! Order one today $20.00 installed.
To order simply fill out the online order form print it and mail it back to to us OR you can email your order to signs@hvfdems.org and someone will be in contact with you.
Drill and Business Meeting Excuse Request Form
Sign Our Guestbook
Charles County Fire/EMS/Police Scanner
Hospital Status
National Fire News
First Three Winners of 2015 Gear Giveway Announced
Departments in N.J., Utah and Ontario will each receive four sets of new Globe gear.

Conn. Group to Evaluate Firefighter Recruitment, Testing
The Norwalk Fire Department is looking at ways to increase minority hiring.

Chicago Fire Destroys Couple's Home on Their Wedding Day
The bride-to-be was at a hotel when she received a call that the two-alarm fire was consuming their building.

Oshkosh Makes Improvements to Snozzle High-Reach Extendable Turret
Oshkosh Airport Products, LLC, an Oshkosh Corporation company, announced that its Oshkosh Snozzle high-reach extendable turret (HRET) is now equipped with several enhancements.

Truck Destroyed by Flames in N.H.
A man and his 1-year-old child narrowly escaped a truck fire in Bartlett on Sunday afternoon.

Massive Blaze Destroys N.Y. Businesses; Creates Challenges
The fire in the Meyer building in Lake Placid was difficult to control.

Ga. Chief Struck Collecting Donations
Baldwin Chief Joe Roy was flown to Grady Memorial Trauma Center.

How to Overcome Firefighter Testing Anxiety
Henry Morse shares two tips to help you overcome the nerves that are common with test anxiety.

Hawaii Firefighters Wary About Billing Hikers for Rescues
Kauai Fire Chief Robert Westerman believes people may put themselves in danger knowing they could get a bill.

Mass.Firefighters Battled Blaze


Ohio Team Rescues Two From River
Anderson Township firefighters made the difference for a father and son after their boat overturned.

FDNY Candidate Hopes Third Time is Charm
The former FDNY EMT stayed on the payroll riding the desk after twice failing a fitness test.

Calif. Officials Consider Rewards for Tips on Drone Operators
Firefighting planes have been grounded because drones were flying over wildfires in San Bernardino County.

Four Firefighters Burned at Lowell Wildfire
A CAL Fire official said the firefighters were taken by helicopter for evaluation.

N.C. Department Receives OK to Provide Rescue Services
East Wake Fire and Rescue is now certified to handle technical rescue incidents that they once had to wait on outside resources to respond to.

Annexations Bring New Boundries, Headaches for Indiana Crews
Ingalls Fire Chief Kevin Cougill said there is confusion based on new boundaries.

Plane Crashes into Tokyo Homes, Three Dead
The pilot, a passenger and a woman on the ground where killed when the plane crashed near the airport.

One Dead in Violent Collision with Texas Fire Truck
Several Irving firefighters were hurt after they were ejected in the crash.

Cyclist Sparks Fire by Burning Toilet Paper in Idaho
The 73-acre fire started after the rider burned the toilet paper he used on a stop.

Donation Gets Calif. FD Needed Water Rescue Gear
The anonymous donation covered the costs of a WaveRunner VXS and trailer, a rescue sled and more for Oxnard firefighters.

Video Captures Crews Containing Cosmopolitan Pool Deck Blaze
An overhead view of firefighters working to contain the fire on the pool deck of The Cosmopolitan Hotel in Las Vegas.

Fire Engulfs Cabanas at Cosmopolitan Hotel in Vegas
"It was in less than a minute that it was completely engulfed," a witness said about the fire over the Las Vegas Strip.

Ohio FD Moves Ladder Company to Improve Service
Columbus Fire Chief Kevin O'Connor moved the aerial ladder to Station 5 to service the bustling area.

Calif. Deputy Chief Dies from Cancer
Fremont Deputy Fire Chief Jim Martin battled cancer for three years.

EMT Killed in N.J. Ambulance Crash
Hinal Patel, 22, was in the passenger seat of the ambulance when it rolled over enroute to a crash scene.