FY14 Call Stats
Fire
EMS
Total
Jul-13
74
137
211
Aug-13
58
144
202
Sep-13
79
135
214
Oct-13
88
136
224
Nov-13
78
112
190
Dec-13
92
115
207
Jan-14
57
92
149
Feb-14
75
63
138
Mar-14
80
121
201
Apr-14
77
151
228
May-14
95
151
246
Jun-14
65
130
195
Total
918
1487
2405
FY14 Apparatus Call Stats
Engine 22
197
Engine 23
216
Engine 24
130
Tanker 2
116
Squad 2
367
AMB 27
699
AMB 28
953
FY14 Incidents
Fires
155
Gas Leaks
26
Assist EMS
96
MVA's
106
Extrications
14
Past Call Stats
FY
Fire
EMS
Total
2014
918
1487
2405
2013
975
1775
2475
2012
990
1545
2645
2011
912
1489
2401
2010
918
1540
2458
2009
947
1653
2600
2008
1006
1639
2645
2007
1010
1465
2475
Web Counters
Website Visitors
Since
January 1, 2012

Visitors Today
Jul 30, 2014

Use of Website Material:
Duplication of text, photos, or any other content on this website is prohibited without permission of HVFDEMS. If you have questions, please contact us at info@hvfdems.org
Hughesville Volunteer Fire Department Upcoming Events
Mutual Aid Motor Vehicle Collision

HVFDEMS PIO, July 22

On July 19, 2014 around 4:51 pm, units from Hughesville Fire and EMS were alerted to the intersection of Mohawk Drive and Three Notch Road for a reported Motor Vehicle Collision. Squad 2 and the Paramedic Ambulance 28 arrived to find a single vehicle overturned just south of the intersection into St. Mary's County. Upon arrival, the driver of the vehicle was treated and transported for routine evaluation ... (Full Story & Photos)


Solomons Island Hosts 67th Annual Parade

HVFD PIO, April 27

This weekend, the Southern Maryland Volunteer Fireman's Association celebrated their 67th Annual Convention and Parade. The convention and parade mark the changing of the President of the Association for the upcoming year. The weekend was hosted by Solomons Island and Dunkirk Volunteer Fire Department of Calvert County.

The parade ventured through Solomons Island today, where Hughesville Volunteers ... (Full Story & Photos)

Working House Fire in Waldorf

Firefighter/EMT-B William Jones, April 14

At 0453 hrs, Hughesville volunteers were alerted to 2906 Henry Court in Waldorf Company 3's first due for a reported house fire. Chief 3 arrived on scene with a two story single family dwelling fully involved with fire. Engine 22 arrived 4th on the scene and was instructed to hit a hydrant and pull a hose line to the 'Charlie' side of the residence. The fire was placed under control by several surrounding ... (Full Story & Photos)


Hughesville Volunteers make a little boys day

Chief Jeremy Mercure, March 12

On Sunday the 9th, members of the Hughesville Volunteer FD & RS made a home visit to a young boy named Anthony who's only wish is to be a firefighter. As his mother explained "He is very into the firefighting thing so much that he will suit up and run through the house kicking doors open yelling 'fire department'" Young Anthony has been to the station for our departments open house. Showing ... (Full Story & Photos)

Reflective 911 Address Signs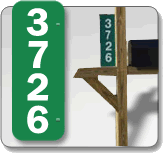 The reflective address signs clearly mark your address for all emergency personnel to identify easily both day and night. Made of the same tough materials as road signs these home address signs are so reflective in the dark that ambulance or fire crews don't have to struggle to read your address at night. Help us help you! Order one today $20.00 installed.
To order simply fill out the online order form print it and mail it back to to us OR you can email your order to signs@hvfdems.org and someone will be in contact with you.
Drill and Business Meeting Excuse Request Form
Sign Our Guestbook
Charles County Fire/EMS/Police Scanner
Hospital Status
National Fire News
Suit Filed Against Conn. Departments Over Fire Death


Investigators Seek Cause of Ill. Restaurant Fire
The flames at Red Apple Diner lasted for two hours and were put out by an estimated 50 firefighters from eight area departments.

Boston Firefighters Battle Six-alarm Blaze
One firefighter was injured in the blaze that caused $750,000 in damage.

Grant Helps Ohio FD Replace Aging Fire Apparatus
The $346,000 grant helps Springfield Twp. replace a rig that has been taken off the street.

Calif. Crews Rescue Horse Upside Down from Trench
A specialized animal rescue team was called to assist San Bernardino firefighters.

Residents Concerned About Calif. Wildfire Response
One resident said she wants a "faster, better, more coordinated fire response" after the blaze near Yosemite.

Retired Ore. Firefighter Honored for Saving Suicidal Woman
Randy Leonard, who left Portland Fire to take on politics, remembered his training.

Canadian Firefighter Suffers Brain Bleed, Remains Hospitalized
The 20-year-old fell ill while getting on a truck to respond to an emergency.

Pa. Council Looks to Eliminate Only Paid Firefighter
The Connellsville council said the paid fire department, through attrition, has one paid firefighter.

Md. Department Looks to Change Retirement Program
Harford County's moved to collect benefits at 50 instead of 55 count cost $1 million more annually.

German Man Killed During Cold Water Challenge
A man was killed when a digger truck tipped over during the cold water challenge.

Honolulu Fire, Police Helicopters OK'd to Fly Again
The city grounded the four helicopters when the previous maintenance ran into financial trouble.

Chicago Crews Pluck Three Boaters from Lake Michigan
A storm caused a 19-foot sailboat to overturn, throwing three people into the lake off Chicago.

Five Rescued as Burst Main Floods Calif. University
Los Angeles firefighters used boats to pull people from the eight million gallons of water that flowed near UCLA.

Pilot of Tree-trimming Chopper Critical After Ohio Crash
The chopper, which features blades that spin about 5,000 revolutions per minute, struck a deerstand in Logan County.

More Than 10,000 Rush to Apply for LAFD Positions
The hiring process was halted recently because of nepotism and mismanagement.

Three Children Hurt in Brooklyn Apartment Fire
Firefighters had to cut through a window grate to rescue two.

Two Maryland Firefighters Arrested at Tunnel Fire
The couple told troopers they were helping friends in the W.Va. tunnel.

New Boston Commish Announces Five-Alarm Changes to Staff
Joseph E. Finn appointed a deputy chief to oversee firefighter health and fitness.

N.M. Firefighters Nab Man Who Tried to Steal Ambulance
The EMTs were treating a patient in the back when the ambulance started to move.

Texas Medic Loses Leg, Not Urge to Get Back to Shifts
He may not be running into a burning building soon, but he believes he'll still be an asset.

Suspect in Calif. Wildfire Charged with Manslaughter
The charred body of a man was found in the fire's path.

Efforts Underway to Preserve Historic N.C. Firehouse
Hose Co. No. 2 in Kinston should be designated as a historical site.

Missing Firefighter Found OK at Montana Wildfire
He was found a day after he went missing from his crew.

DeSarno Named Scranton Fire Chief
Patrick DeSarno moved up through the ranks.

Apparatus Operators Do More Than Drive The Rig
Truck and engine operators need to do more than drive the rigs to the fire scene. They need to understand at least basic firefighting tactics and know their vehicles and their communities well.

Wildfire Officials Say Drone Interfered with Air Attacks
The person was trying to get video of the blaze and when authorities said it posed danger to firefighting planes.

Ohio Firefighters, Boys Team up to Help Bald Eagle
Firefighters helped wrap the eagle in a blanket.

Rigs Burn in Tennessee; Suspects Questioned
A witness saw a man jump into a vehicle that was later stopped by cops.

Blaze at Ohio Plant Causes Over $20M in Damage
Mentor firefighters spent hours tackling the fire at Metal Seal Precision.