FY14 Call Stats
Fire
EMS
Total
Jul-13
74
137
211
Aug-13
58
144
202
Sep-13
79
135
214
Oct-13
88
136
224
Nov-13
78
112
190
Dec-13
92
115
207
Jan-14
57
92
149
Feb-14
75
63
138
Mar-14
80
121
201
Apr-14
77
151
228
May-14
95
151
246
Jun-14
65
130
195
Total
918
1487
2405
FY14 Apparatus Call Stats
Engine 22
197
Engine 23
216
Engine 24
130
Tanker 2
116
Squad 2
367
AMB 27
699
AMB 28
953
FY14 Incidents
Fires
155
Gas Leaks
26
Assist EMS
96
MVA's
106
Extrications
14
Past Call Stats
FY
Fire
EMS
Total
2014
918
1487
2405
2013
975
1775
2475
2012
990
1545
2645
2011
912
1489
2401
2010
918
1540
2458
2009
947
1653
2600
2008
1006
1639
2645
2007
1010
1465
2475
Web Counters
Website Visitors
Since
January 1, 2012

Visitors Today
May 28, 2017

Use of Website Material:
Duplication of text, photos, or any other content on this website is prohibited without permission of HVFDEMS. If you have questions, please contact us at info@hvfdems.org
Hughesville Volunteer Fire Department Upcoming Events
Adopt A Senior (&Family)
A local food drive supported by the volunteer Fire Departments within Charles County. Members of the Hughesville Volunteer Fire Department and Rescue Squad adopted two local families during this holiday season. For full details and pictures, see the story below.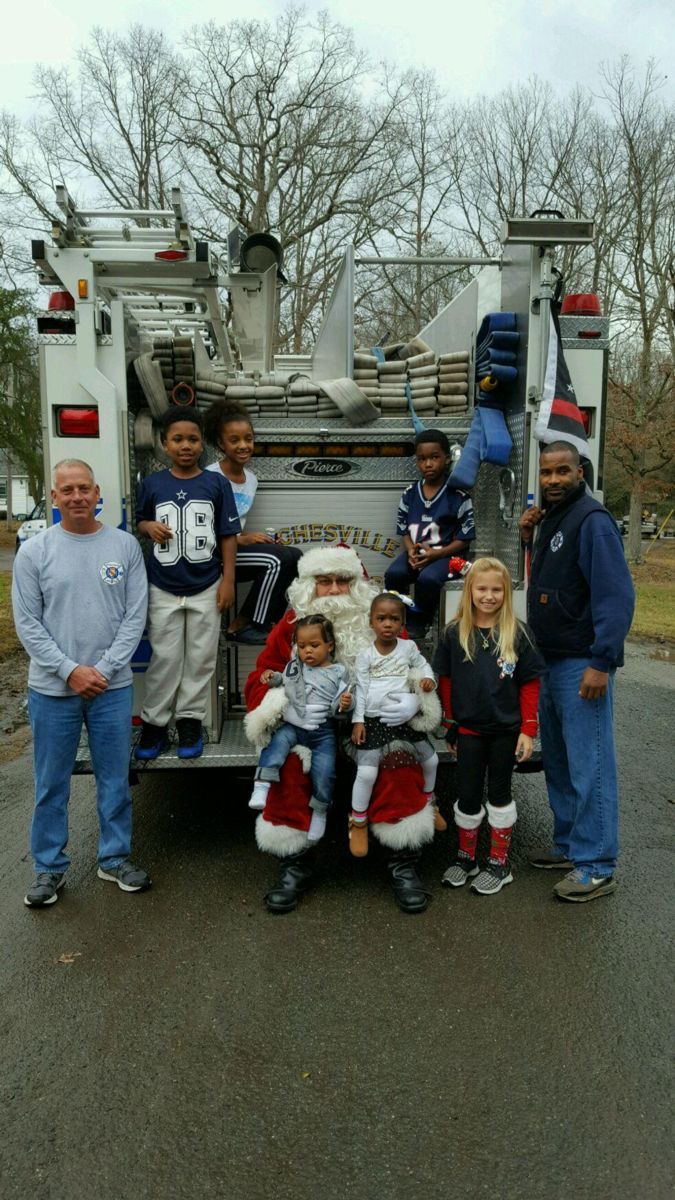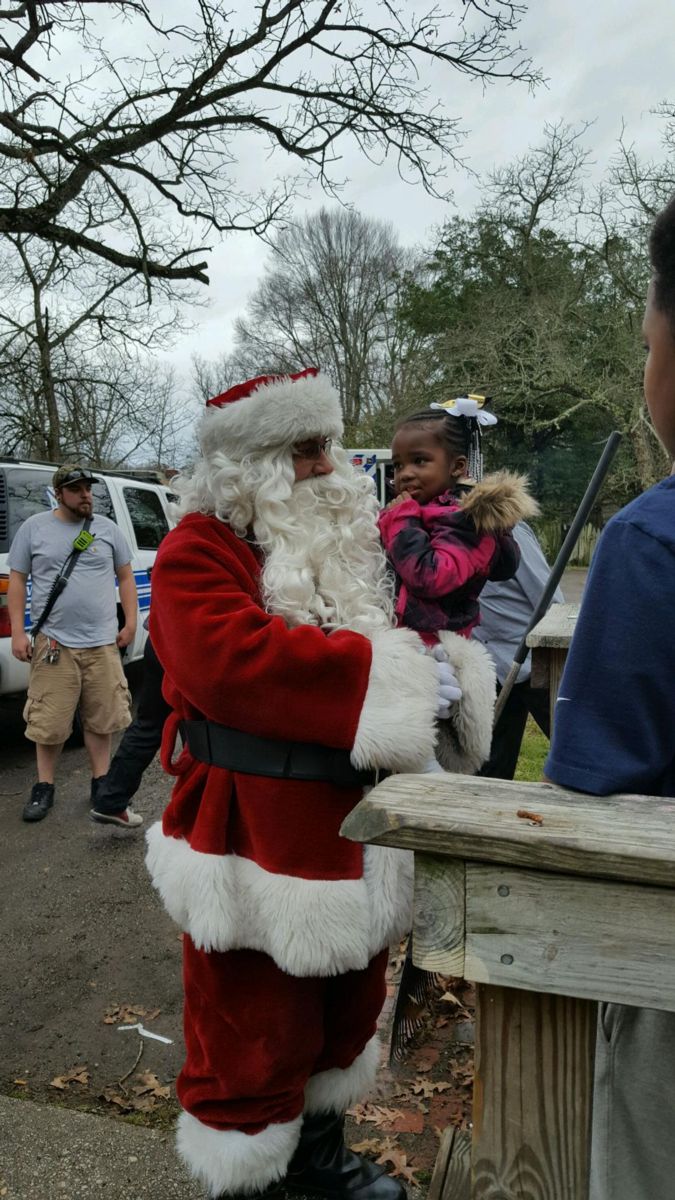 Hughesville Volunteers Support Local Families

HVFDPIO, December 22

On Saturday, December 17th members of the Hughesville Volunteer Fire Department and Rescue Squad participated in a county wide program called "Adopt a Senior". This program allowed the members to give back to the community by providing ready to eat meals within the Hughesville first due. Crew members grocery shopped, packed and delivered the baskets of food, along with Santa, to two different households. ... (Full Story & Photos)


A Special Tribute for a Special Little Boy

PIO Caryn McMahon, October 21

Today, the Hughesville Volunteer Fire Department and Rescue Squad was privledged and honored to pay a special tribute to Zavion Atkins, who unfortunately passed during a first due house fire last week. Zavion had a passion for trucks and firetrucks. Firefighters recalled Zavion's smile and love for fire trucks at local fire prevention events, including National Night Out and school vists during Fire ... (Full Story & Photos)



Zavion on Hughesville's Engine at National Night Out at Malcolm Elementary, 2015


Vehicle Accident with Confirmed Entrapment

Firefighter/EMT-B Kyle Compton, October 18

In the morning hours of Sunday, 10/18/15, the day of our open house, Company 2 and surrounding stations were alerted for a Moter Vehicle Accident with entrapment on Prince Frederick Rd (RT231) in the area of Goode Road. Squad 2 arrived on scene first and confirmed a rollover collision involving at least two vehicles with one person trapped. Squad 2's crew went to work stabilizing and extricating the ... (Full Story & Photos)

First Due Fatal Fire

Firefighter/EMT-B Kyle Compton, October 14

Early in the morning on October 14, 2015 at 0035 hours, Company 2 along with surrounding stations were alerted to respond to a single family house fire. During the response, units were advised of subjects trapped in the house. Engine 22 and Tanker 2 responded on dispatch. Special Ops Chief 17A arrived on scene first and advised incoming units of a single story house with fire showing, and confirmed ... (Full Story)




Accident with Reported Entrapment

Firefighter/EMT-B Kyle Compton, October 13

On 10/13/15, in the heat of the morning commute, Company 2 was alerted to a Motor Vehicle Accident with Entrapment. Units arrived on scene to find no one trapped, but had multiple patients and limited access to some of the patients. Squad 2 established the Leonardtown Road command and went to work helping Paramedic Ambulance 27 with the highest priority patients. Multiple additional ambulances were ... (Full Story & Photos)

Reflective 911 Address Signs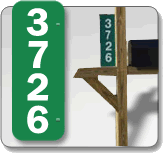 The reflective address signs clearly mark your address for all emergency personnel to identify easily both day and night. Made of the same tough materials as road signs these home address signs are so reflective in the dark that ambulance or fire crews don't have to struggle to read your address at night. Help us help you! Order one today $20.00 installed.
To order simply fill out the online order form print it and mail it back to to us OR you can email your order to signs@hvfdems.org and someone will be in contact with you.
Drill and Business Meeting Excuse Request Form
Sign Our Guestbook
Charles County Fire/EMS/Police Scanner
Hospital Status
National Fire News
Fire Law: Disciplinary Challenges in the Fire Service
Curt Varone argues that we should adopt a model that seeks out truth and, ultimately, results in an improved department.

Car Flips into Tijuana River in CA, Driver Rescued
May 26--The driver was rescued from a car that crashed and landed upside down in the Tijuana River in San Ysidro.

Firefighters Battle Blaze at MN Truck Center
A fire destroyed a truck service center garage in Racine early Friday morning.

Fires Destroy Popular CA Market
Fire destroyed a longtime, highly visible minimart at Geer Road and East Whitmore Avenue just east of Hughson late Thursday.

CA Pallet Yard Fire Spreads to Neighborhood
Dark black smoke filled the sky in Stockton as fire crews worked to control a fast moving four-alarm fire.

Fireworks Set off Inside Atlanta Grocery Store Prompting Evacuation
According to Atlanta fire officials, a group of kids set off fireworks inside the Publix on Carmia Drive.

IA Apartment Building Fire Kills Three, Injures Several
Three people are dead, several are hospitalized and 60 are homeless after fire hit a Des Moines apartment building.

Two Firefighters Hurt in Fatal PA Apt. Building Fire
One firefighter suffered a "cardiac" event and another hurt his ankle fighting a fatal fire in Clifford Township.

WA Firefighter/Medic Accused of Stealing Drugs from Ambulances
A West Pierce firefighter is accused of stealing prescription drugs from ambulances and replacing it with saline.

Adrenal Fatigue: Are We Burning Ourselves Out?
Jo-Ann Lorber explains what adrenal fatigue is and how it can impact firefighters who don't have a normal schedule or sleep cycle.

'Darth Vader' Like Fire Helmet Among Items to be Sold at FL Fire Museum Auction
Collectible firefighter memorabilia from the Kennedy Fire Museum in Sarasota goes to auction on Friday.

CO Oil Tank Battery Explosion Kills One, Hurts Three
An oil tank battery exploded north of Firestone as the result of an industrial accident caused by workers performing maintenance.

'Devastating' CA Pallet Company Fire Spreads to Homes, One Person Burned
A pallet factory caught fire and spread to several homes in Stockton Thursday night.

Hazmat Studies: Inside the Greater Cincinnati Hazmat Unit
Robert Burke shares how this Type 1 team responds to incidents large and small over the tri-state area.

Inmate Firefighter Killed by Tree at CA Wildfire
Matthew Beck, 26, was killed when a 120-foot tree uprooted and fell on him at a wildfire near Hoopa.

Honeywell TITAN Firefighter Breathing Equipment Makes Locating Downed Firefighters Easier
Honeywell announced that its flagship Honeywell TITAN firefighter breathing equipment has been improved with a louder alarm to make it easier to find downed firefighters.

VA Firefighters Get Back Repossessed SCBA Gear
Petersburg firefighters are again in possession of SCBA gear that was repossessed by vendors last summer.

Coxreels Introduces an Industrial Duty LED Light for PC13 Model
Coxreels is proud to introduce an industrial duty LED light now available on the PC13 (Power Cord) cord reels.

Hygenall Corporation Announces New Firefighter Safety Protocols
HYGENALL CORPORATION, announces the importance of using Full-Spectrum cleaners combined with new hygiene safety practices to help control exposure to dangerous cancer causing metals and chemicals.

ELBECO Receives National Recognition as Recipient of 2017 NAUMD Product Innovation Awards
Elbeco received national recognition for its product innovation at the 2017 National Association of Uniform Manufacturers & Distributors (NAUMD) Annual Expo, held in Nashville, TN, on May 2nd.




Waconia, MN, Fire Dept. Gets New Fire Boat
Lake Assault Boatshas one of its fire boats on duty with the Waconia, MN, Fire Department.

Keiser University to Host Open House on June 10


Pilot Dies in Fiery DE Crash of Med Helicopter
The pilot of a med chopper died when it crashed in an industrial park near New Castle Airport.

FFs Rescue NC Woman from Flipped Car
Clayton firefighters rescued a woman from her car after it flipped into a flooded ditch Wednesday.