FY14 Call Stats
Fire
EMS
Total
Jul-13
74
137
211
Aug-13
58
144
202
Sep-13
79
135
214
Oct-13
88
136
224
Nov-13
78
112
190
Dec-13
92
115
207
Jan-14
57
92
149
Feb-14
75
63
138
Mar-14
80
121
201
Apr-14
77
151
228
May-14
95
151
246
Jun-14
65
130
195
Total
918
1487
2405
FY14 Apparatus Call Stats
Engine 22
197
Engine 23
216
Engine 24
130
Tanker 2
116
Squad 2
367
AMB 27
699
AMB 28
953
FY14 Incidents
Fires
155
Gas Leaks
26
Assist EMS
96
MVA's
106
Extrications
14
Past Call Stats
FY
Fire
EMS
Total
2014
918
1487
2405
2013
975
1775
2475
2012
990
1545
2645
2011
912
1489
2401
2010
918
1540
2458
2009
947
1653
2600
2008
1006
1639
2645
2007
1010
1465
2475
Web Counters
Website Visitors
Since
January 1, 2012

Visitors Today
Dec 16, 2017

Use of Website Material:
Duplication of text, photos, or any other content on this website is prohibited without permission of HVFDEMS. If you have questions, please contact us at info@hvfdems.org
Hughesville Volunteer Fire Department Upcoming Events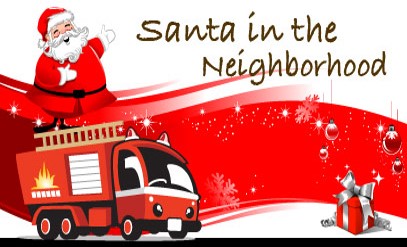 Hughesville Volunteer Fire and EMS
Our volunteers have visited neighborhoods along Leonardtown Road, Old Leonardtown Road and Oliver Shop Road. Santa has loved seeing all of the supportive families and children. The volunteers would like to extend a special thanks for the sweet treats and donations along the way. We can not wait to see the rest of you over the next few weekends. Due to some work at the North Pole, Santa has re-scheduled some of the Santa Runs previously planned. Please take a look at our updated schedule.
2017 Santa Run Schedule


First Due Trailer Fire

Firefighter/EMT-B Kyle Compton, April 19

On 4/19/2015 at 1553 hours, Engine Company 2, Tanker 2 and Engine Company 836 were alerted to 3454 Slater Drive for the reported large vehicle fire. Utility 2 was available on the air and responded with two personnel at dispatch. Utility 2 arrived on scene with a camper trailer fully involved and established the Slater Drive command. Engine 22 responded with four personnel, Tanker 2 with two personnel. ... (Full Story & Photos)

Large First Due Brush Fire

Firefighter/EMT-B Kyle Compton, April 06

On April 6, 2015 at 1459 hours Station 2 and Station 3 were alerted to respond to a reported large brush fire in the area of Woodville Road and Woodmont Drive. Engine 24 and Tanker 2 responded as well as Engine 34 from Waldorf. When Engine 24 arrived the reported location was changed to Harley Place off of Woodville Road and an upgraded assignment was requested. This brought U2, B3, E124, B840, E54 ... (Full Story & Photos)

Squad goes to fire in La Plata

Firefighter/EMT-B Kyle Compton, April 03

On the morning of April 2, 2015, Colonial Beach (VA) Chief Dave Robey arrived on scene of a house fire at 10382 Charles Street in La Plata. Chief Robey alerted the homeowners and assited two smoke-inhalation victims out of the home after alerting local authorities. Squad 2 was alerted responded with four personnel. Units from La Plata VFD arrived and quickly extinguished the fire on the porch which ... (Full Story & Photos)


Motorcycle Fire in Attached Garage

Firefighter/EMT-B Matthew Weschler, March 16

On 03/16/15 at 1145 hours, Station 2 was alerted to 6485 Patuxent Woods Lane for a reported motorcycle on fire in a attached garage. Engine 22 responded along with Tanker 2. Engine 22 arrived on scene laying out from the intersection with nothing evident. Fire Captain P. Doering established the Patuxent Woods Command. A crosslay was deployed to the reported garage, and a motorcycle was found burned ... (Full Story & Photos)

Reflective 911 Address Signs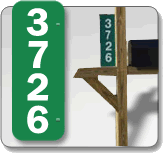 The reflective address signs clearly mark your address for all emergency personnel to identify easily both day and night. Made of the same tough materials as road signs these home address signs are so reflective in the dark that ambulance or fire crews don't have to struggle to read your address at night. Help us help you! Order one today $20.00 installed.
To order simply fill out the online order form print it and mail it back to to us OR you can email your order to signs@hvfdems.org and someone will be in contact with you.
Drill and Business Meeting Excuse Request Form
Sign Our Guestbook
Charles County Fire/EMS/Police Scanner
Hospital Status
National Fire News
Fire Politics: I Am Pro-Choice
Kevin O'Connor encourages departments to evaluate their communications options.

Boats Can Be Like 'Floating Fire Trucks' Providing Emergency Services
Ed Ballam checked with boat manufacturers, who said fire/rescue boats can handle a number of emergencies if they are designed properly.

Drexel University Partners With FDSOA on Firefighter Safety Survey
The Fire Service Organizational Culture of Safety survey was developed through a FEMA Assistance to Firefighter Grant Program in response to the National Life Safety Initiative on the fire service safety culture.

Rigaku Devices Used in Seizure of Illegal Drugs Being Transported to Belgium
Rigaku Analytical Devices, has announced its Progeny ResQ handheld Raman analyzer was used during a recent seizure of illegal drugs being transported to Antwerp, Belgium.

Former PA Firefighter Admits Theft While in Uniform
A former Bethlehem firefighter admitted Thursday to two petty thefts at a store that got him fired.

CA Man Accused of Shooting Forest Service Firefighter
Jacob Kirkendall of Santa Cruz shot a U.S. Forest Service division chief driving a marked vehicle Monday.

River Forest, IL, Fire Dept. Gets CAFS Pumper
The Darley Company is proud to build another AutoCAFS pumper for the River Forest, IL, Fire Department.

Auditor: Dallas FD Still Needs 'Significant' Changes


As Firehouse Sees It: Timeless Truths
Tim Sendelbach reflects on the many lessons that Chief Brunacini left behind--lessons that we must now carry forward.

FL Firefighters Shot at By Man Who Suspected Burglary
The disabled man thought his home was being burglarized when he opened fire on Miami-Dade firefighters.

CA Firefighter Dies Battling Massive Thomas Fire
Cal Fire engineer Cory Iverson, 32, was killed battling the Thomas Fire near Filmore on Thursday.

AT&T Helps Create the Future of Communications for Navy and Marine Corps
AT&T recently secured a new contract with the U.S. Navy to provide mobility solutions, services and devices.

County Looks at Exercising Authority Over MD Fire Departments
The Carroll County Legislative Delegation wants to begin the path towards a countywide combination fire department.

Pierce Mfg. Gets Order From Canada for Ascendant 110-Foot Aerial Platform
The town of Taber in Alberta, Canada has ordered a Pierce Ascendant 110-foot aerial on a single axle cab and chassis.

RAMFAM Has Hired a New Director of Sales for North America
Euramco Group has hired Curt Johnson to be its Director of Sales for North America, responsible for driving sales of RAMFAN fire and industrial products.

Code 3 Launches New Germ-Killing Patient Compartment Light
Code 3 Inc. announced the launch of its new germ killing Patient Compartment Light Powered by Vital Vio.

Driver Killed in Crash with TX Fire Apparatus
Two firefighters from the Cash VFD were injured in the crash that resulted in a vehicle bursting into flames.

MO Crews Train on Firefighter Survival
Teams from Kansas City and Grandview joined Raytown firefighters for fireground survival training at an old warehouse.

Former Inmates Training to Become AZ Hot Shots
A group of former inmates are being trained to become a Hot Shot crew named the "Phoenix Crew."

Marlboro, NJ, Volunteers Take Delivery of a New Custom Pumper
Marlboro, NJ, Volunteer Fire Company has taken delivery of a 2017 KME Predator Panther pumper.

OK Department's Christmas Card Featuring Children Goes Viral, Again
For the second year, the Durant Fire Department featured their firefighter's children on the department's Christmas card.

Deadline for Firehouse Expo 'Call for Papers' Nears
Firehouse Expo is accepting abstracts for the 2018 conference through Dec. 19.

NFPA Releases Latest Report on Firefighter Injuries
The NFPA's report says that 2016 marked the lowest number of on-duty firefighter injuries since 1981.

San Diego Firefighter Leaves Notes About Damage During Wildfire
San Diego Fire-Rescue firefighter Ernie Valdez left a note that apologized for the damage his crew made while saving a home from the Lilac Fire.

Bridge Dedicated in Memory of Young NC Firefighter
Officials in Pineville named a bridge after fallen firefighter Richard Sheltra.